If you're in the market for a new Android phone that can do it all, you're in great hands with iD Mobile. Smartphones are getting better and better all the time, so choosing the right one for you can be tricky. Here's our pick of the Android phones we love, to make that all-important decision a little easier.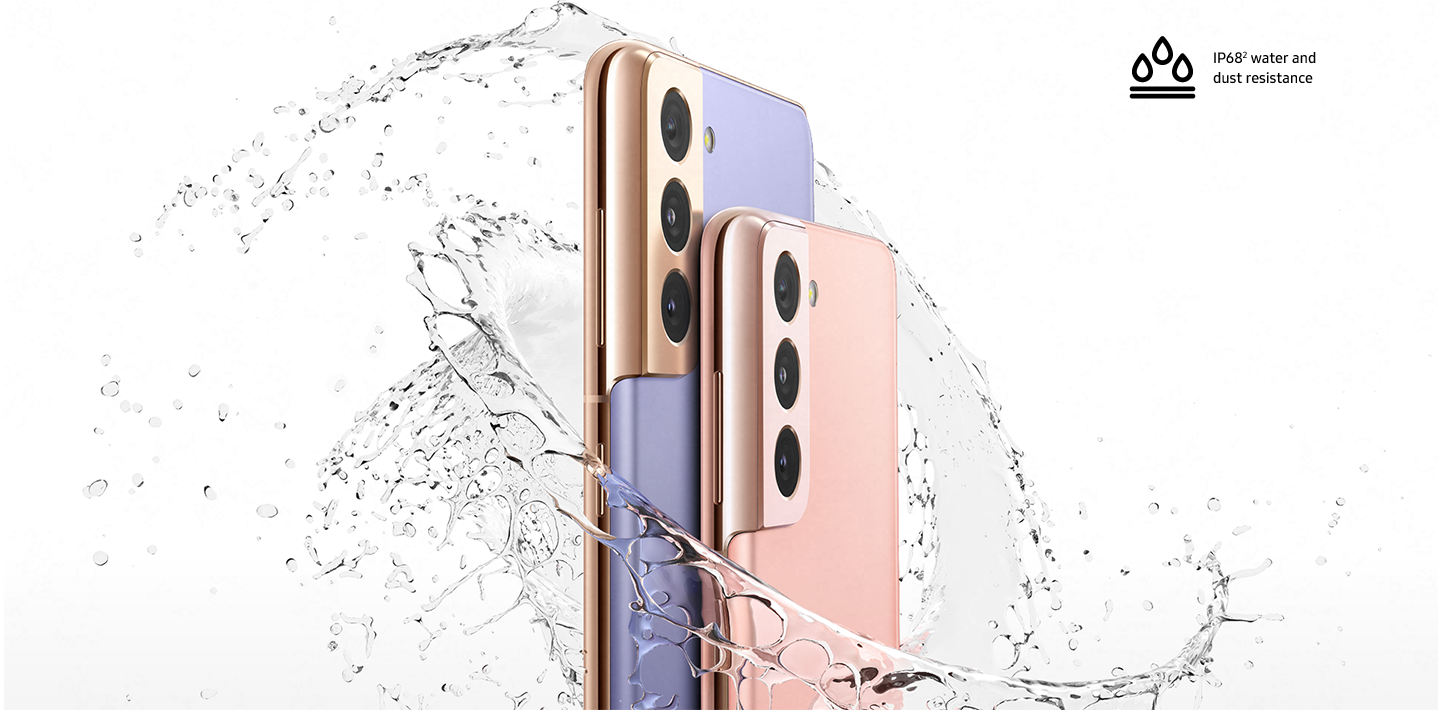 The Galaxy S21 5G has three rear cameras (with a big 64MP Telephoto Camera leading the way) and a huge 30x Space Zoom – which makes for some amazing close ups. It can even record in incredibly high res 8K at 24 fps, and you can pick out high resolution stills as crystal-clear, in-the-moment photos. It's a content creator's dream.
Everything you do on the S21, from general browsing to multiplayer online gaming, feels super-smooth. That fantastic 6.2-inch AMOLED display supports a 120 Hz refresh rate, so every tap, swipe and press feels really responsive. And it adapts to your activity, so you can rely on the battery to keep going.
Packed with an octa-core processor, 8GB RAM and fast 5G connectivity, the Samsung Galaxy S21 5G can handle speedy downloads, big apps and intensive multitasking.
Check out the Samsung Galaxy S21 here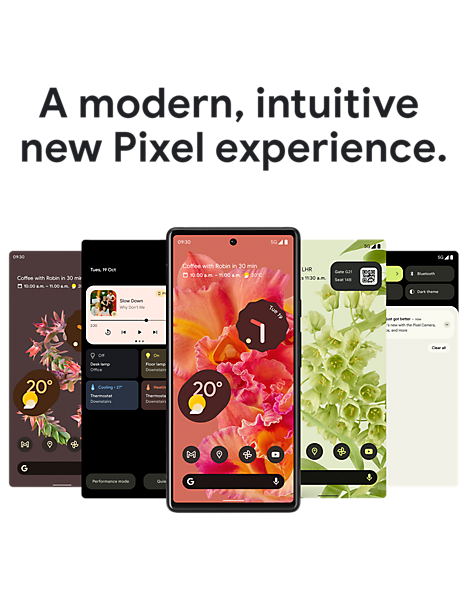 Want a phone that delivers the best of the Android experience to your fingertips? You're looking at it. The Pixel 6 is Google's first 'flagship' smartphone, and combined with 5G and Android 12, it's a total game-changer.
The first things you'll notice about the Google Pixel 6 are the two-tone design and the all-new bar style rear camera layout. It looks completely different to any other smartphone we've seen, and it houses one of the best dual-camera setups yet. A 50MP wide and 12MP ultra-wide lens, teamed with a bigger sensor that lets in 150% more light than the Google Pixel 5. Put simply, Night Sight never looked this good.
It's also the first ever smartphone to feature Google's own Tensor chip, designed to make the most of everything Android has to offer. If you thought smartphones had already peaked, this one is almost twice as fast as the Pixel 5 and offers the most layers of hardware security. So, your data is fully in your control.
At 6.4-inches, the Pixel 6 sits comfortably between bigger-screen smartphones and more compact designs, so you get the perfect balance of comfort and immersive entertainment everywhere you go. And with a 90Hz refresh rate, the touchscreen feels as smooth as the phone looks.
Treat yourself to the Google Pixel 6 with iD Mobile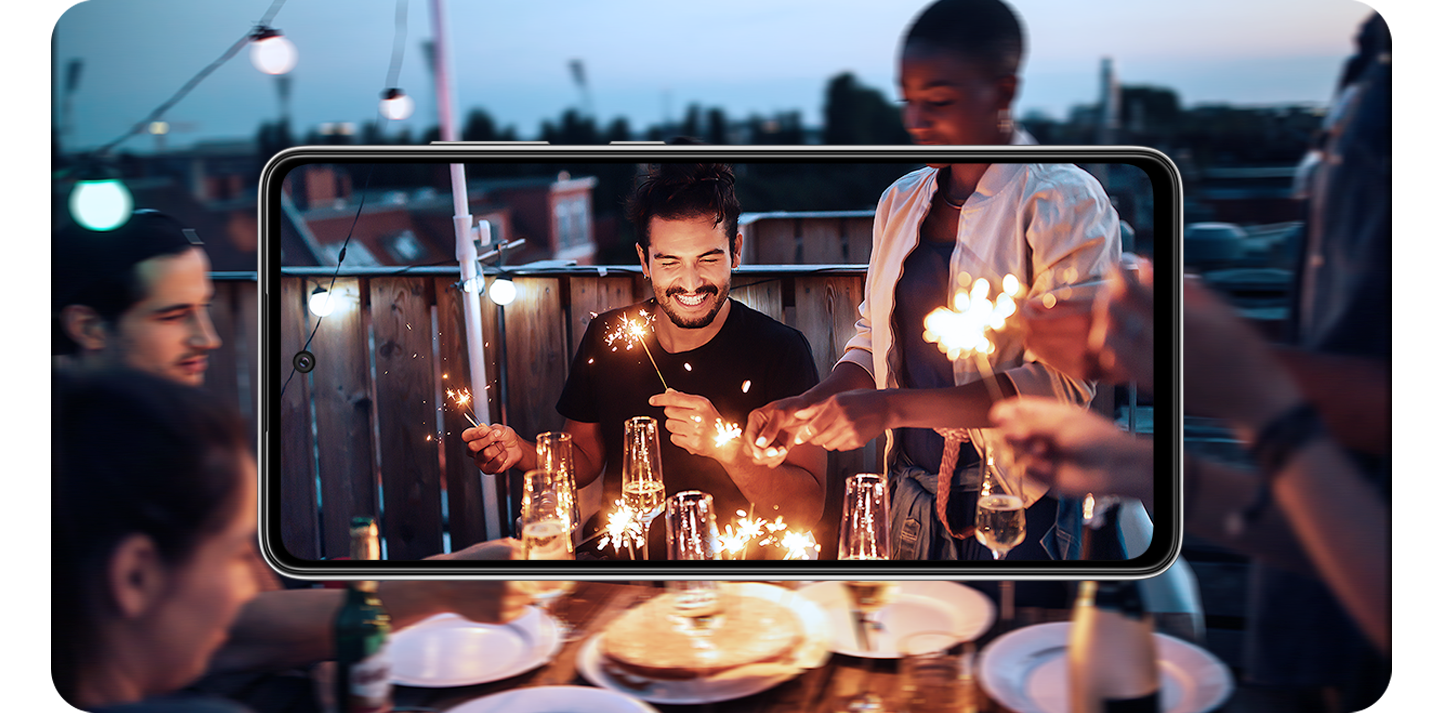 Make no mistake: The Samsung Galaxy A52s is packed with amazing features you just wouldn't expect on a mid-ranger. We're talking 5G, a stunning 6.5-inch 120Hz Super AMOLED screen, battery that just keeps going and stereo speakers with Dolby Atmos tech. It's like a full entertainment centre that fits in your pocket.
That Infinity-O display isn't just there to look good. It means the selfie camera is able to capture 32MP of bright, sharp detail, while barely taking up any screen space. On the back, there's a quad camera fronted by a massive 64MP lens that gets the shot right first time.  And when you switch to the 123° Ultra-Wide lens, you can capture sweeping landscapes and family photos like a pro.
There's bundles of space for your files, too. The A52s has 128 GB of built-in storage to take care of your apps, games, movies and music. But if you ever need more, you can add up to 1TB extra storage by inserting a microSD card. That's roomier than most laptops!
Find yourself a winning Samsung A52s 5G deal with iD Mobile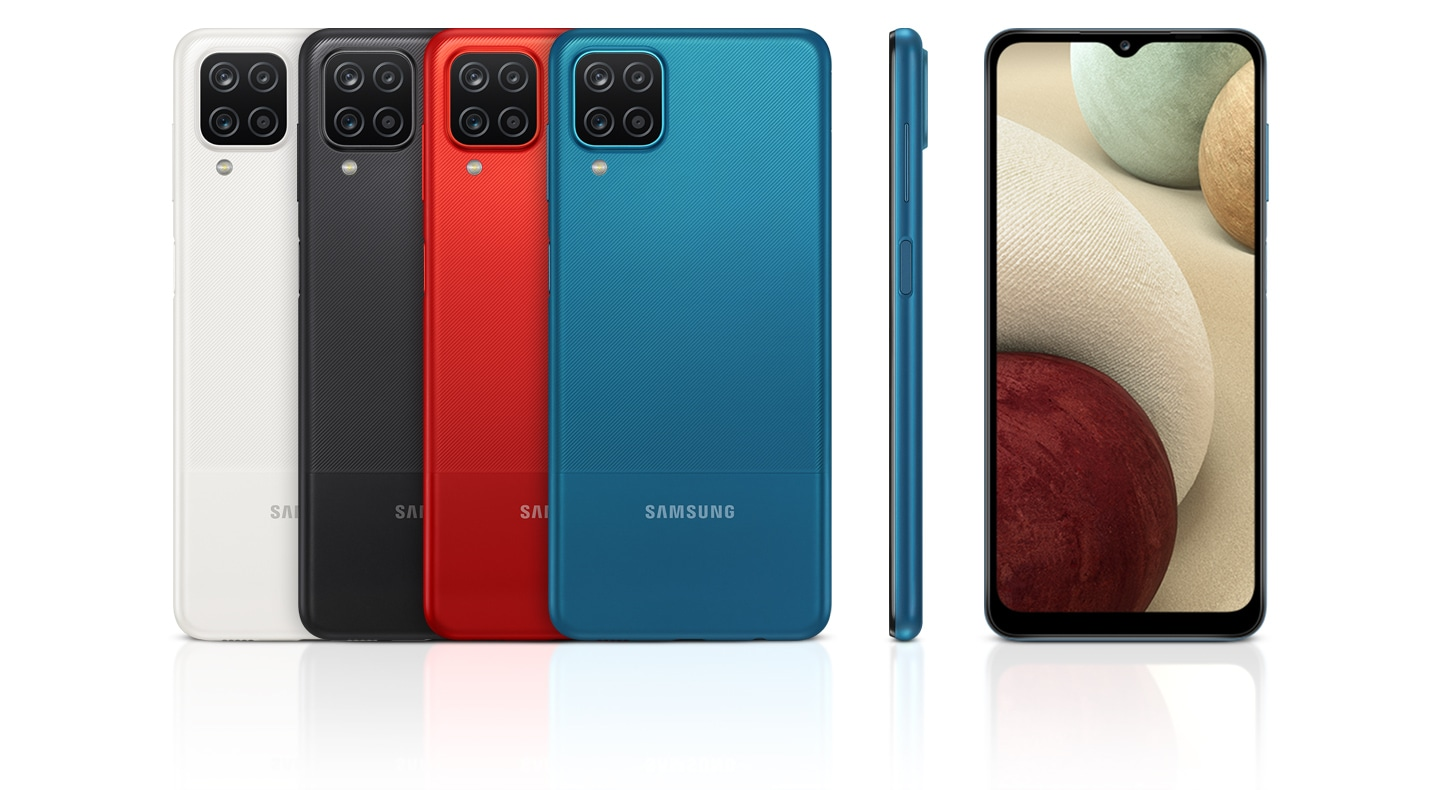 If you're after the smartphone essentials without breaking the bank, The Samsung Galaxy A12 ticks that box emphatically. It offers everything you need in a smartphone without the unnecessary frills: a lovely big screen, a bigger battery than many flagships and a design that keeps the phone comfy in hand when texting and calling. What's not to love?
Unlike Samsung's Infinity-O selfie cam solution, Infinity-V houses the front lens in a dewdrop-style notch at the top. Plus, it's able to record footage in 720p quality, making it a solid option for Teams meetings and family catch-ups over Zoom.
After a new profile picture? The A12 can take photos that really capture personality and style. The quad rear camera is led by an impressive 48MP lens, but also includes a nifty depth camera. With this, it can fine-tune the background blur in your shots and put you front and centre for frame-worthy snaps.
Elsewhere, we love it when a phone gives you the option to add more storage, and the Galaxy A12 is no different. 64GB is enough to help you get started, but, like the A52s 5G, you can always add more with a microSD card, whenever you need it.