My welcome email includes a temporary 4-figure customer services PIN, which I want to change. The only PIN option that I can find on my account is to change my logon from a password to a 6-figure PIN, so that's not it. Excuse my stupidity, but I just can't find a 4-figure customer services PIN on my account settings, although no doubt its there in plain sight. The only advice that I can find says that I can see it if I logon, but not where it is. Clue?
Best answer by Gregor 21 February 2019, 13:55
Hi
@emerion
When you login to your ID Mobile app tap on "my account" section on main screen.

there you will find section that you looking for. It will be shown as on the picture below.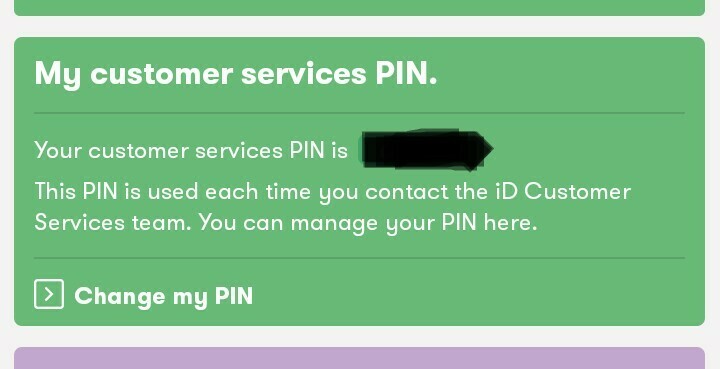 Regards
View original