We love when iD members really get a feel for the Community and use their charm, knowledge and skills to strike up conversations and help others. Loads of you are getting involved, and as a result, the iD Community is only getting better, stronger and more knowledgeable.
That's down to you guys.
We've been blown away by your commitment to the Community cause recently, and there are three iD Community superheroes that have got stuck into a ton of great chats, helped members find their way, and seriously showcased their knowhow by resolving other members questions.
Of course, we're talking about @Gregor , @terrywebbs  and @WelshPaul!
You guys have been super busy. Over 20 badges earned between you for your expertise, and over 1,500 replies to topics between all three of you since you all joined the iD Community. That's incredible by itself; but, there's only one person who can be at the top of the leaderboard.
So, who is it?
Congratulations @Gregor ! You're currently top of the all-time iD Community leaderboard with 1285 points.
At 1285 points, you're reaching new heights that no iD Community member has yet reached. Not too far behind and currently claiming the silver spot at 1124 points is iD Legend @terrywebbs . Thank you both for being so active and helpful.
But hang on… You're not quite home and clear on those all-time rankings! That's because, we have a new superhero to the Community who has brought with him a wealth of knowledge and is truly a force to be reckoned with.
@WelshPaul  you may be new, but wow, you're already setting records. 331 points earned in a single week! Those are some big numbers and we're seriously impressed. You've got straight into the spirit of things in no time at all – nearly 200 replies in just one month, along with two badges earned and almost 20 resolved queries. All of this effort has landed you in 3rd place on the 'all time' leaderboard. Keep it up and not only will you be well on your way to achieve the highest Community rank and become a Legend; but you'll most definitely move up that leader board too! Can you bring it home and be crowned our new 'all time superhero'?
Want to follow in the footsteps of our superheroes? Find out how below:
Think you can make it onto the all-time iD Community leaderboard? Prove it! You've seen how fellow members have collaborated with each other, dedicated just a bit of their time to finding perfect answers, and shared their wisdom to give others a helping hand. Why not challenge yourself?
If you think you know a good answer to a question someone's posted on the Community, don't be afraid to hit that reply button. Even if it's a trial and error scenario, your suggestion could help the chat work towards the 'most helpful answer'. You'll get to work your way up the rankings just like our super three, earn badges for your skills, and you may even see your name up on the leaderboard.  Plus, if we all try together, the iD Community gets stronger and stronger. It's a win-win all round.
Points were correct at time of writing (23/06/21)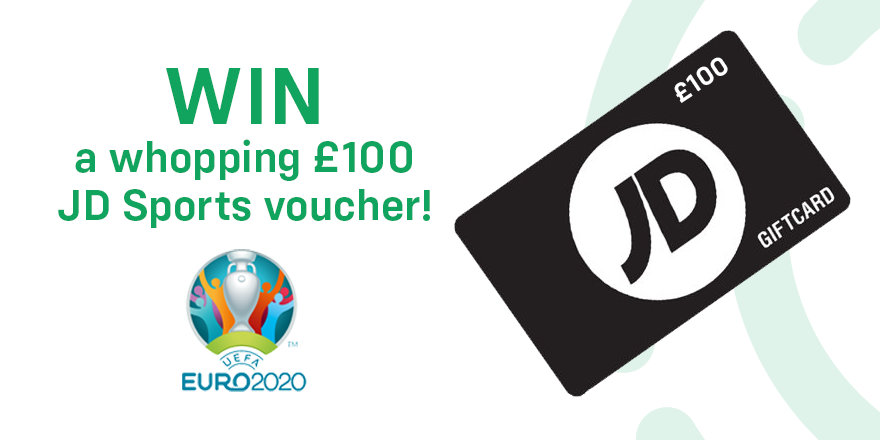 From one competition to another competition about a competition (see what we did there?). That's right! Better late than never, Euro 2020 is finally here in 2021 and we are excited. It's fantastic to see crowds back in stadiums enjoying the beautiful game and soaking up the atmosphere. And this month, the iD Community competition is all about the tournament.
We want you to predict the winner of the Euros. Maybe you'll go for one of the favourites like France, Belgium or Spain, maybe you'll go for an underdog, or maybe, just maybe, you're convinced it's coming home this year! Among those who correctly predict the champions of Euro 2020 in the comments below, we'll select one lucky winner who'll get their hands on a £100 JD Sports voucher!
Standard competition terms and conditions apply.
Best of luck!
A massive congratulations to@Stuart Neale you guessed correctly and have won the £100 JD Sports Gift Card! Congratulations, we shall be in touch shortly!