Does iD support 3's 4G+ (carrier aggregation)
What are the speeds like compared to 3 at peak time?
Do they have 3's full network capacity (spectrum) available for use? Some MVNO's only buy a certain amount of spectrum on the main network.
What speeds should I expect using 4G+ (If iD support it)?
Can you use 3's APN settings, and are pings slower than on 3?
I am very experienced in networks' masts and technology systems, please tell the truth, I prefer the truth than lies!!
Best answer by Gregor 16 July 2019, 10:40
I cannot tell all specification and details regarding the masts as simply I do not have that knowledge but I can confirm that 4G+ works for me in some areas of my town. Mostly in the centre and on the route where I walk my pup but it does not work around my house.
I have tested the speed of internet connection while having 2-3 bars of 4G+ and it came out with the stats as shown on the screenshot below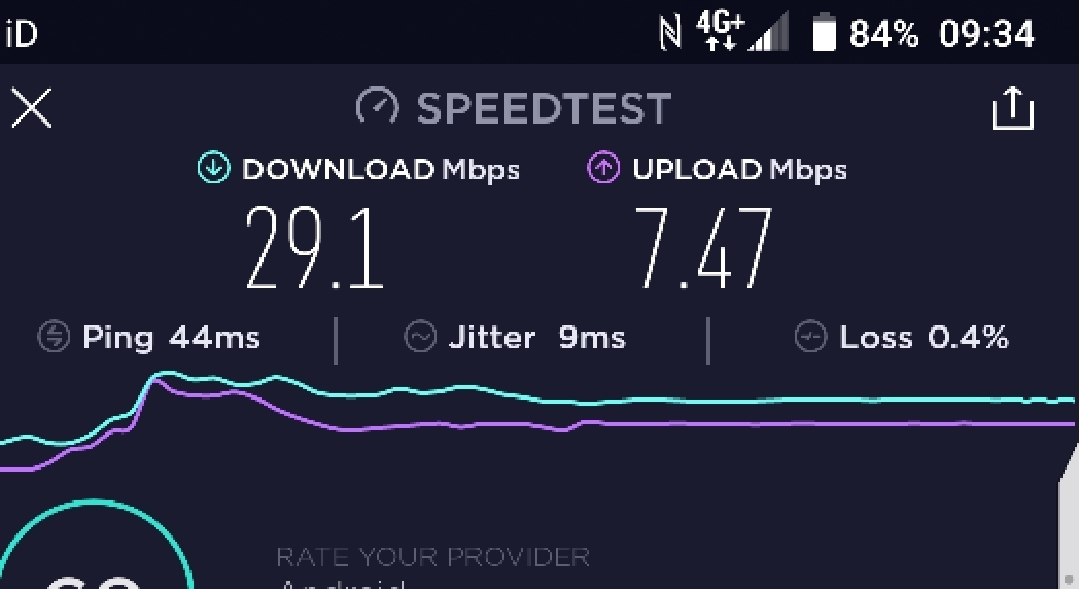 View original