I recently took out a SIM only plan for my son and ordered another one yesterday for myself. One of the reasons I did so was because ID Mobile advertised that their SIM only plans were exempt from any annual RPI increases.
Screenshot: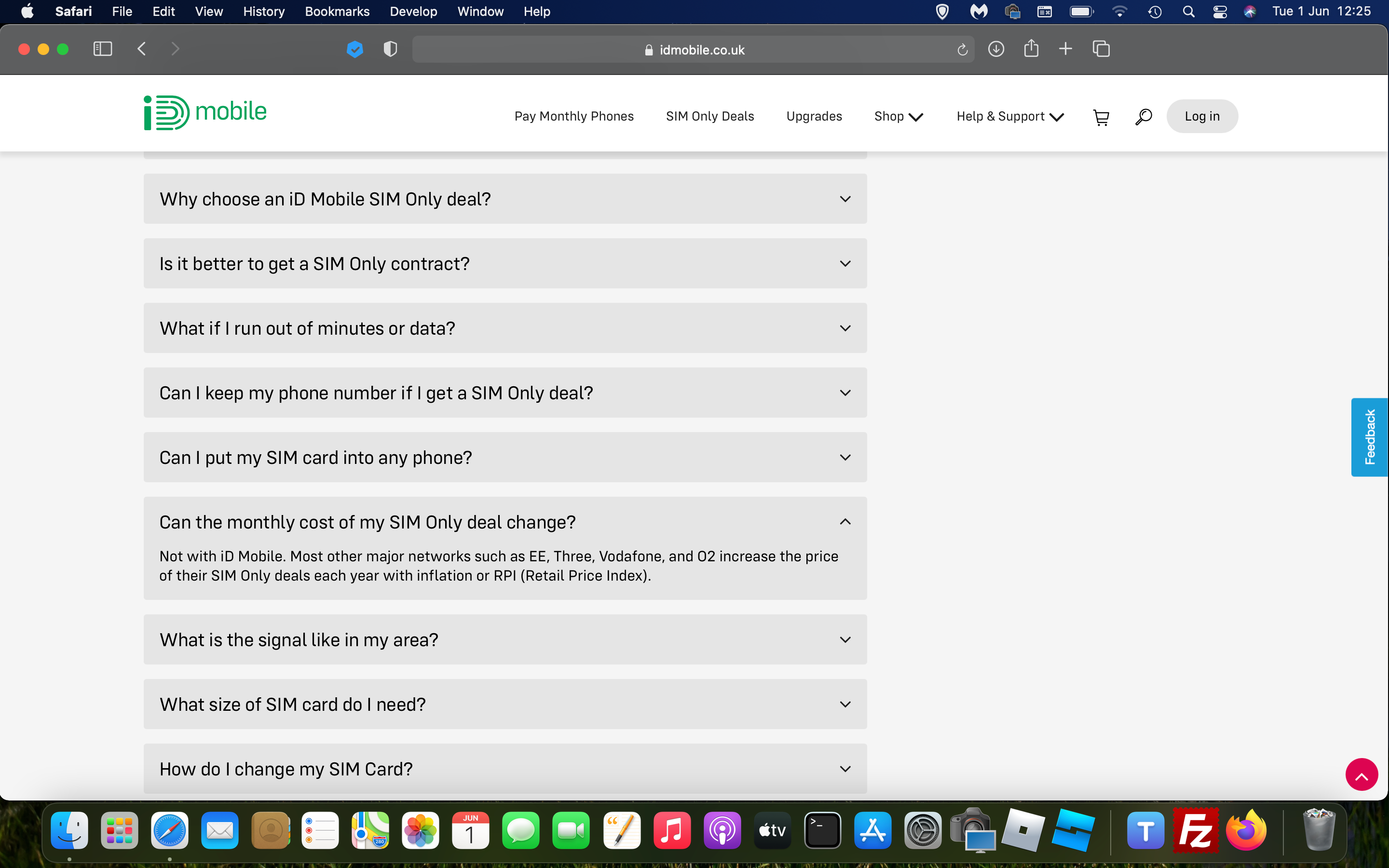 I see that ID Mobile have removed this fact from their FAQ section and I can now no longer find any mention of it on their website.
So it got me wondering... Do ID Mobile plan on increasing SIM only plans in line with RPI annually? If so, will it apply to existing SIM only plans?
Best answer by Will 16 June 2021, 14:03
Hi @Gregor and @WelshPaul 
I can confirm I've fed your concerns back, and have been advised that we have no plans to introduce RPI to our SIM only plans.
That's not to say it will never ever ever happen, but as things stand, it's not in the pipeline.
Hope this helps.
Will
View original