Hi, I need someone to help. I recently switched bank accounts using the direct debit switch guarantee. 
I received an SMS today from ID mobile stating 
Your bank has notified us that your Direct Debit has been cancelled. Please set a new one up using the iD app or My Account (go to 'My Bills & Payments', then 'My Direct Debit Details'). If you don't have an active Direct Debit with us, it could lead to missed payments & extra charges.
Now when I go onto the ID Mobile app direct debit page the details are already the new bank account details.
The payment with the bank was due 6/4/2020 but hasnt gone out? 
What am I meant to do if all direct debit details are correct and present with bank and ID mobile? Are there any staff that are able to assist as the customer service centre is closed?
Best answer by Gregor 6 April 2020, 23:04
Hey @AMN_UK1 
I have one suggestion to try and see what will be showing on the account. When you go to Billing tab and scroll down to see payment history you should be able to see if iD Mobile received your payment. Below you can see the screenshot how this would like on the app.  I had very similar situations few days ago when I could not see direct debit going out of my bank but the bill was due then I checked the payment history and iD Mobile received it. Payment appeared on my bank account few days later.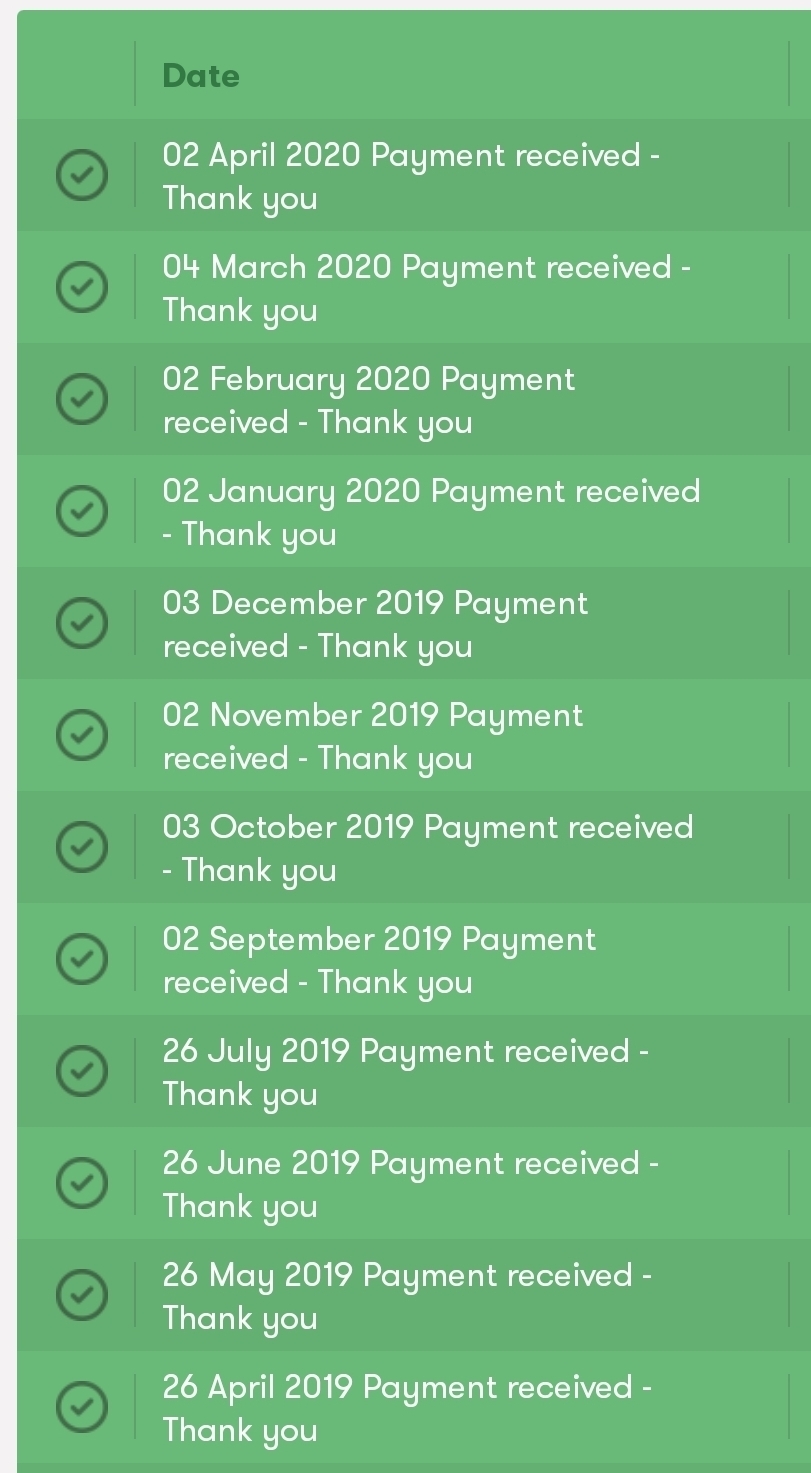 Kind Regards 
Gregor
View original