So I have earlier today received a text telling me that I have used 100% of my allowance and I will be charged 40p a minute from now on.  This concerns meas I recently changed my plan and also when I log onto my account it states I have unlimited minutes.  So two very different answers and I feel the lack of support is totally unacceptable and shutting up shop is not on for your clients….I manage a Social services office and although skeleton staff we are still in supporting service users.  Can someone find the time to tell me what is the correct answer my number is 07828559428 Thanks Carl.
Best answer by Gregor 3 April 2020, 23:22
Hey @Carlos1965 
I am sorry but I do not want to discuss the fact that customer support is closed as I am here just to try my best to help people like you. I do not work for iD Mobiles so its not my place to comment on this. 
What I can do is to assure you that you are save and no charges will be made to your account as long as you have unlimited minutes. 
I get these messages almost every month and no single penny was taken from my bank account. Here is a wee screenshot of the messages I get from iD Mobile.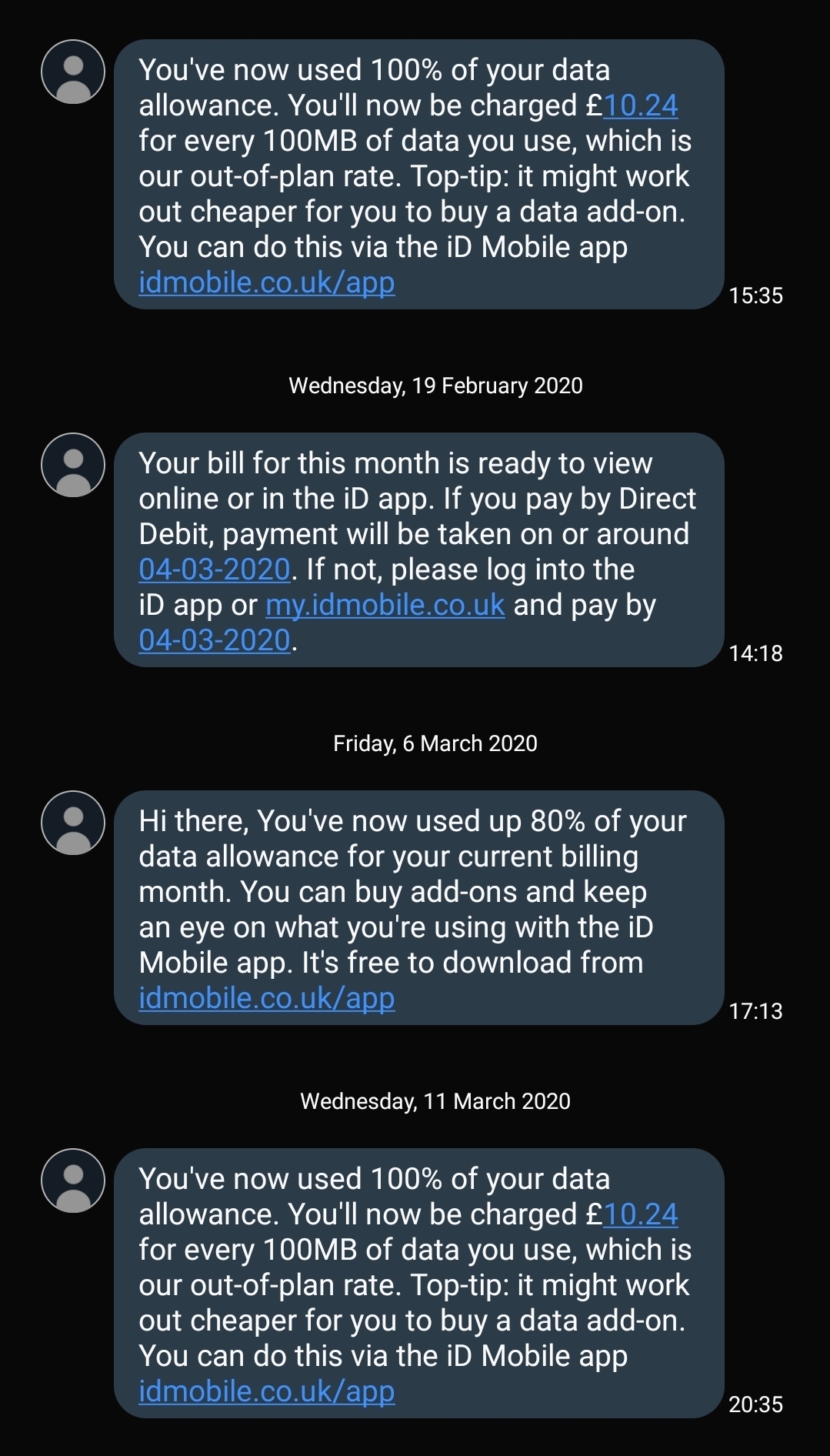 Kind Regards
Gregor
View original