last month I upgraded my plan from 1GB to 5 GB per month, this was part way through the billing period so I was give a pro rated allowance. At the end of the billing period I had about 2GB of unused data but it did not rollover into the next month. Any ideas out there why this could be?
Best answer by Gregor 16 May 2019, 10:35
Hi
@JonnyB
When you upgrade your contract your unused data does not rollover from your old contract, I believe this is the case with pro-rata data as well. It is just so you start fresh at your next bill. Your unused data will rollover next month though.
Here is the screenshot from the FAQ page to confirm.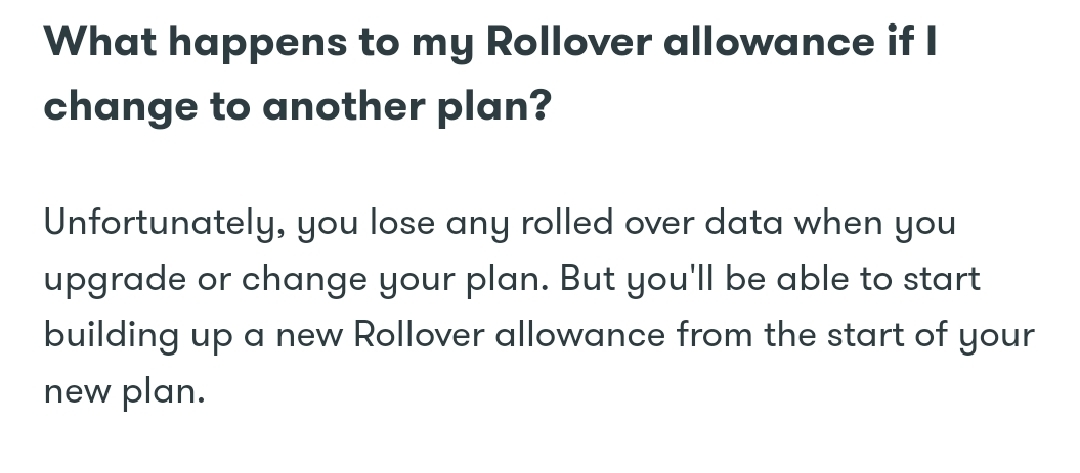 Kind Regards
View original