5G is going to transform our mobile lives, with incredible data transfer speeds making everything quicker. But when is it coming? How fast will it be? And why is it called 5G, anyway? Let us explain…
What is 5G and when is it coming to the UK?
5G is the fifth generation of mobile networks.
Ever since good old 1G was launched in 1981, a new generation of mobile networks has been introduced roughly every 10 years. 2G appeared in 1991, 3G in 2001 and 4G was standardised in 2012.
5G is next, and plans are well under way to bring it to the UK. It's impossible to give an exact date, but the 5g.co.uk website says we should expect 5G to arrive in late 2019 or 2020 – that timescale is taken from the government's 5G strategy, and advice from network operators.
How fast will 5G be?
5G is going to be blazing fast. And a lot faster than 4G ever was.
Want an exact number? Okay then, here you go – some estimates think that 5G might give us download speeds up to 1,000 times faster than 4G. But we're not so sure.
Average 4G download speeds are around 40Mbps. At a recent event in London, the Chinese phone giant Huawei said that its 5G will be able to offer download speeds of up to 4.6Gbps. That's well over 100 times as fast, so still an incredibly impressive figure. If you want to put that speed into some sort of context, Huawei says it'll let you download a 1GB movie in 3 seconds.
What are the benefits of 5G?
As well as being much faster than 4G, 5G is also expected to have a capacity 1,000 times greater. That will help make sure there's never a drop in 5G download speeds, no matter how many users are connected at the same time.
5G will also boost the way we use virtual and augmented reality, and we'll see computer graphics merge with the real world. We'll be able to view space-age style holographic displays, perhaps giving us directions as we walk the streets.
And if you're always running out of space on your phone, 5G could be the answer. It claims to take cloud computing to a more advanced level – so you can get ready for a future with tons of free space on your phone.
When can I get a 5G phone?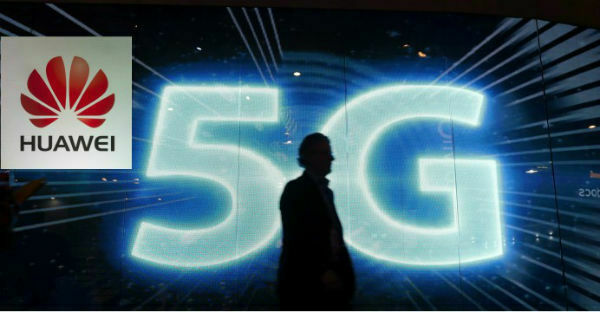 MWC (Mobile World Congress) 2019 is the world's biggest mobile show, and this year a few phone manufacturers used it as an opportunity to announce plans for 5G-ready phones:
Xiaomi revealed that it was working on a 5G version of its popular Mi Mix 3 smartphone. That'll make it one of the first phone manufacturers to create a 5G phone for commercial use.
And then came Huawei, who wowed us with the foldable Mate X, and then casually announced it was also a 5G-ready phone. Nice work.
LG also announced that its LG V50 ThinQ would be 5G-ready, but it might never be released in the UK. Shame.
Oh, and before MWC kicked off, Samsung held its own event to announce its new S10 family, with a S10 5G phone being one of the options.
5G won't just make our phones better. It'll also have a huge impact on those industries that demand instant, accurate information – especially self-driving cars. It'll connect us to the whole 'internet of things', not just our mobile devices. And it'll make us feel like we're always connected, whether we're in a city centre or half way up a mountain.
Are you excited about 5G? Will you be getting your hands on a 5G handset as soon as you can? Post a comment below and share your thoughts with the rest of the Community!