The new iOS 12 update is here, and it's jam-packed with features designed to make iPhones (5s and above) perform better than ever. Here are 9 new features we're most excited about.
1. Faster performance
iOS 12 makes everything faster and more responsive - like launching the camera app, which Apple says will now be up to 70% faster. Typing with the keyboard will also be up to 50% quicker, and apps will launch twice as speedy as before. Good stuff.
2. Neater notifications
Notifications let you know when someone's got in touch at a glance, so in theory, they're very handy. We all know the reality though - they can be a distraction. That's why iOS 12 is giving you more control over the notifications you see, with a new 'Manage' button. You can use this to have annoying notifications delivered quietly, rather than making a noise or flashing up on your lock-screen (they'll just go straight to your Notification Centre instead).
iOS 12 also brings a more discreet way of displaying notifications. For example, texts from the same person will now be collapsed into a short preview until you open the message.
3. Memoji yourself
Memoji is a new way of creating animated caricatures of yourself, and sharing the results. This feature is available on newer iPhones only. So if you've got an iPhone X or above, you'll be able to create your very own cartoon self, then send it in messages and show it off during FaceTime video calls.
4. Group FaceTime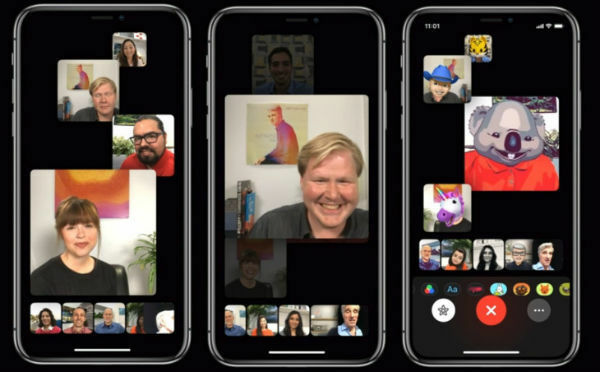 Speaking of video calls, you can now FaceTime up to 32 people at once thanks to the new Group FaceTime feature. The tile of the person speaking gets larger automatically, so you won't ever get lost in a big group chat. Group FaceTime can be started straight from a group thread in Messages, or you can join an active chat at any time.
5. Photo sharing is caring
One of the coolest new iOS 12 features is the For You tab. It shows you special moments from your photo library, and suggests sharing photos with the people in them. If you do share them, the recipient will also get a suggestion to share their own photos back. It's seriously clever, and great for helping you remember to share memories of days and nights out with your friends or family.
6. More awesome AR
Augmented Reality games are extremely popular, even though the technology itself is still in its infancy. The great news is that iOS 12 is making AR better than ever, so expect to see apps with better object tracking for increased reliability, and less glitches.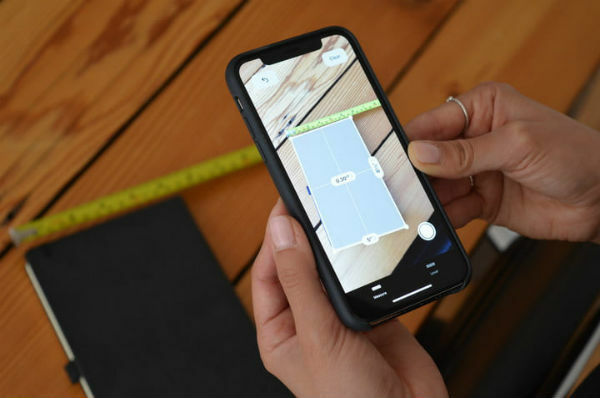 It's not all about AR games, either. The new AR Measure app, for example, lets you measure lines using just your iPhone's rear camera. Very handy if you haven't got a measuring tape on you.
7. Control your screen time
Responsible phone usage is a big thing these days, and Apple is doing its bit to look after your digital health with Screen Time. This new feature will tell you how long you're spending on your iPhone, and can break your usage habits down by category (games, social media etc.) and even individual apps. You'll be able to set time limits for each app, and you'll be notified when you're about to run out of time.
8. More emojis than ever before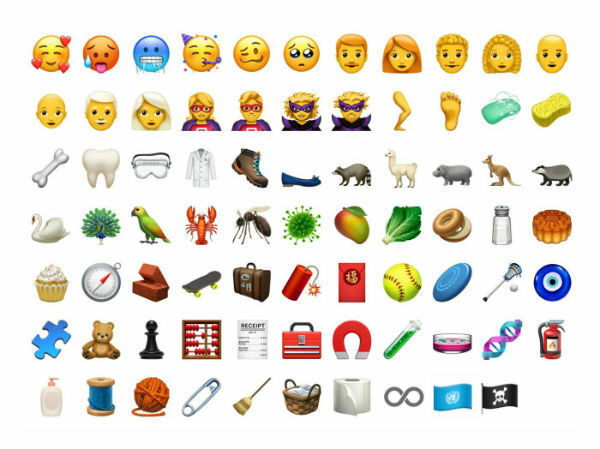 Can't get enough of emojis? Then you'll soon be in luck, as iOS 12.1 (due late October) will introduce 70 completely brilliant new ones. You'll be able to choose people with red, grey and curly hair, and lots more besides. Our only question is, how did we ever cope without a llama emoji before?
9. Siri's making suggestions
Siri's getting smarter all the time, and with the new Siri Suggestions feature, she'll be giving you super handy suggestions based on certain scenarios. For example, if she's spotted that you've booked a trip to the cinema, she'll recommend that you turn on 'Do Not Disturb' mode before the film starts.
And that rounds up our favourite new iOS 12 features. Have you got the update on your iPhone yet? Any suggestions or questions? If so, let's hear them below.