It's a decade since we saw the very first Android phone - it all started with the HTC Dream ten years ago. We've taken a look back at Android through the years, and how it's got to where it is now. Join us in an all-out nostalgia-fest.
Where it all started – the HTC Dream
It seems like Android phones have been around forever, but it is in fact just ten years. But while these days we're dazzled by phones like the Samsung Galaxy S9 or Sony Xperia XZ3, it wasn't always this way. Take the first Android phone, the HTC Dream.
It wasn't exactly a looker – it was actually rather boring-looking, with a flat physical keyboard. But it was certainly a trailblazer – and helped pave the way for all the great things Android gives us today. It sounds like a small thing, but this phone let you copy and paste – the iPhone 3G didn't let you do that back then.
So, what made us love Android back then?
Make your phone your own
One of the great things we could do was make our home screens our own. We could move things around to suit us. Think how excited you were the first time you got to place your widgets exactly where you wanted them – it felt so revolutionary to put the weather or the time or your music app just where you wanted it. Throw in customisable wallpaper, and that's a unique phone right there.
Today, things have moved on, but the original idea – to be able to make your phone truly yours – remains.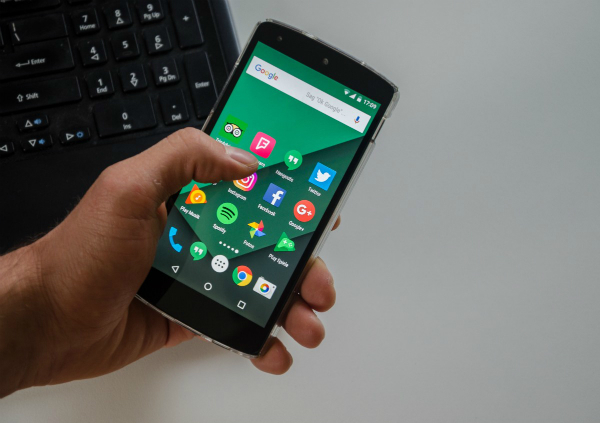 Getting app-happy
With the launch of the HTC Dream came the Android Market – you'll know it today as Google Play. The Android Market gave you access to a range of apps, and though there wasn't the choice you'd get now, there was plenty to keep you going.
Great deal of designs
After that first Android phone, a lot of new phones and exciting designs came to the market. Names like Samsung, HTC and LG came to the party, giving us a lot of choice when it came to finding our perfect phone.
But the phone that really made people sit up and take notice was the Google Nexus One (remember that?). This was the first premium-style Android phone, and certainly helped take all the focus off Apple, the main phone-maker at the time. The Nexus One had a great camera for the time, a Super LCD display, and it was pretty fast to boot.
So what about now?
Well, a year's a long time in the world of mobile, so ten years is practically an era! Today we're truly spoilt for choice, with a recent batch of Android phones which includes the Samsung Galaxy S9, Huawei P20 Pro and Sony Xperia XZ3. The features and specs on these will take your breath away – they're super-fast, have stunning displays, awesome cameras and immersive games.
But that's not to write off what the original Androids gave us. Because everything we have now is possible because of phones like the humble HTC Dream.
What's your all-time favourite Android phone? Tell us below the line.