Buying a Christmas present for friends, family or a Secret Santa? Sticking to a budget can be tricky, so let us help. Just for you, we've come up with some great techy gifts for all budgets.
We've got gift suggestions at three popular price brackets – under £50, £100 and £200. So take a look, and prepare to be inspired!
Just one thing to note – please use the prices shown as a guide only. They were correct when we wrote this, but obviously these things can change.
Gifts for £50 or less
PlayStation alarm clock (£24.99)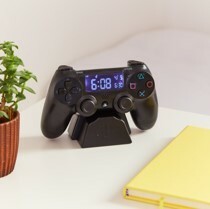 Buying a gift for a gamer? Then look no further. This alarm clock features the iconic PlayStation button symbols and analogue sticks, and plays video-game inspired sounds when the alarm goes off. 
Google Nest mini (£49)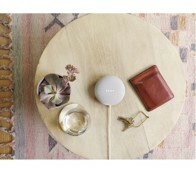 Google Nest Mini is a compact and discreet smart speaker with the always-helpful Google Assistant built-in. It's just like the original Mini, but now has better voice recognition and bass that's twice as powerful.
Use your voice to play music with Wi-Fi connected speakers, adjust heating with your smart thermostat, and lots more. Just say "OK Google" and ask away. Google Nest Mini will take care of it, and make your life easier.
Amazon Fire 7 (2017) Tablet (£49.99)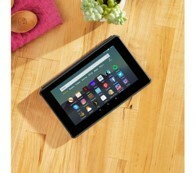 Here's an affordable tablet, with quick and easy access to all of Amazon's digital services from books to movies to games. The battery lasts up to 7 hours, so you've got more than enough power to keep yourself entertained on the commute home or when you're chilling out at home.
Gifts for £100 or less
Nintendo 2DS & Mario Kart 7 (£79.99)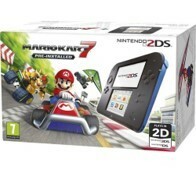 What about buying a legendary handheld game console as a gift? The 2DS has two touchscreens to immerse yourself in the action, and Mario Kart 7 comes pre-installed. So get ready to collect those powerups and beat your friends to the finishing line!
FITBIT Charge 3 (£99.99)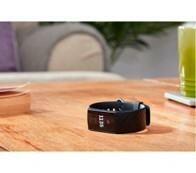 The sleek and comfortable Fitbit Charge 3 gives you heart rate monitor right on your wrist. It also automatically tracks how you're doing in your favourite activities, from running and swimming to cycling and field sports. You'll get lots of detailed stats to help you keep on top of your health and fitness.
Logik L20HE 18 20-inch LED TV (£99.00)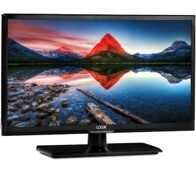 A 20-inch TV screen is ideal for bedrooms, dens and even kitchens. This one comes with Freeview HD for subscription-free entertainment, and will easily connect to your games console or DVD player. There's even a PC input, if you want it to double up as a monitor.
Gifts for £200 or less
Nintendo Switch Lite (£199.00)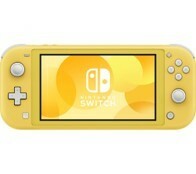 It's a games console that's always ready to go! The Nintendo Switch Lite has been designed with on-the-go gaming in mind, so you can jump into your fave games on your daily commute, on a flight, out at the park or back at home. Anytime, anywhere.
Keep an eye out for our December newsletter for a chance to win a Nintendo Switch Lite with a Mario game! If you don't get our newsletters, you can opt-in to marketing emails in your account settings.
Apple Watch Series 3 (£199.00)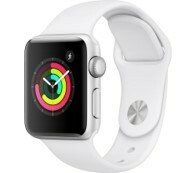 This smart watch syncs with your smartphone, giving you all the information you need on your wrist. Use it get directions when you're out and about, ask Siri to set reminders and lots more. It also has a heart rate monitor, to give you a clearer picture of your health.
Ring Video Doorbell Pro with Chime (£149.00)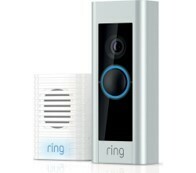 Keep track of what's going on around your property at all times, with a video doorbell.
When someone presses it you'll get an alert on your phone, even if you're miles away. You can the interact with them using two-way audio.
And there you have it. Our list of tech gifts! But hang on – are you buying for someone especially fussy? Then why don't you get them a voucher instead? Then they can choose something they'll be happy with. Lots of websites offer great voucher deals during the festive season, and here are a few of our faves:
Red Letter Day. Buy a voucher and give them an unforgettable experience, from pampering to flying. Choose from over 6000 amazing gifts.
Activity superstore. Over 1000 gift experiences from short breaks to fun days out. They've got a 10% off deal at the moment.
Buyagift.  Great deals and discounts on experience days and gifts. They're currently offering a £10 gift code!
What do you think of our suggestions? Have you got any of these cool products yourself? Would you recommend them? What would your favourite techy Christmas gift be? Post a reply below, and share your thoughts with the Community!