Planning on heading to a festival this year? We have got you. Find out the best festivals to attend, what to pack and other handy tips to make the most of your summer of fun!
Plan ahead to get a good spot
Now is the best time to plan for a music festival. The longer you wait, the harder it is to get hold of a ticket - and prices get expensive. Keep in mind that the more popular the music festival is, the quicker they'll sell out of their cheapest tiers. Find your fest on social media and follow their accounts to stay updated with tickets release dates, times and more.
Pick the fest right for you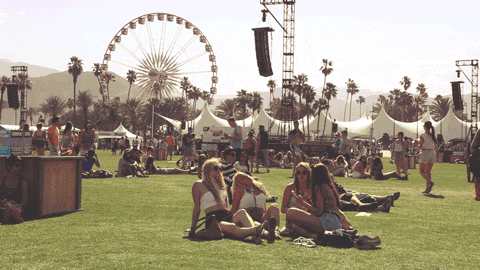 Deciding on what festival to attend can be difficult. Check out these favourites from around Europe:
London's Wireless Festival takes place at Finsbury Park. If you're into the hip-hop, R&B or rap music, this could be the one for you. Expect headliners from around the world.
The Lovebox festival at London's Gunnersbury park offers three full days of top hip-hop, techno, house and R&B.
Whether you like underground, alternative or pop music, you can find it all at the Primavera Sound festival in Barcelona. It's also a great place to meet other fans.
This dance music extravaganza takes place in various locations. In July, you can catch one of the most well-known of these events in Split, Croatia.
See more festival ideas here
Tight on cash? Don't worry because when it comes to paying for your ticket, you've got options:
With the growing popularity of overseas festivals, a payment plan can make life easier. For instance, you may want to pay 25% of the value up-front and pay the rest in instalments leading up to the festival.
Even if a festival is sold out, you may still have a chance to find a ticket. Search major ticket exchanges online like Stubhub and SeatGeek, and you may stumble upon a hidden gem, although you may pay more at this stage in the game.
The best things in life are free
Why not check out some free festivals? For example, the Leigh Folk Festival is a free, open event. That way, you can spend more money on your wardrobe!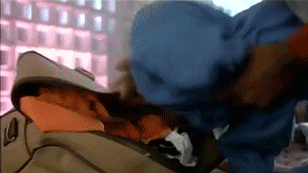 It's not always easy to know what to pack. But for both camping and non-camping festivals, bring your photo ID, phone and a few extra quid. But let's break it down in more detail.
Your ticket/wristband – Simply put, never leave home without it (it happens more often than you may think).
Hydration Bags – Rather than splashing your cash on water bottles, take a hydration pack with you.
Sunscreen – You'll be spending lots of time outdoors and, even if it looks cloudy, it's deceptively easy to burn.
Sunglasses – Essential for protecting your eyes from glare. And looking cool.
Cash and/or credit card – Although lots of festivals now do contactless payments, it's a good idea to have backup cash or a credit card.
Rain jacket or poncho – Pop one of these in your bag and the party won't stop if the weather turns on you.
What to bring to a camping music festival (besides good vibes)
Take the stress out of preparing for camping by making a list. Microsoft To Do will get the job done.
Do keep in mind you may not need all of these, but here are some suggestions:
Tent and extra tent pegs – it can get windy!
Air mattress
Blanket
Chair
Battery-powered lights
Cooler
Solar shower
Towels
Battery-owered fan
Phone charger
Bug spray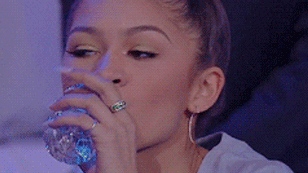 We know you go to festovals to let your hair down, but we've got a few pointers for staying safe at shows.
Stay hydrated. Check the festival rules and bring sealed bottles of water with you if it's allowed.
Eat something between the dancing and headbanging. You'll want to keep your body energised.
Take some earplugs. By saving your ears, you'll have many more years of festivals in front of you!
A decent pair of shoes is almost as important as your ticket. Your feet will get a workout as you walk to the various venues, so bring along some old trainers.
What are your top festival tips? Let us know below…