If you ❤️ emojis so much that you can't imagine texting without them – get ready, because more are on the way. Unicode have just made its new emoji list for 2019 official, and there are 230 new ones!
What new emojis can we expect?
New animal emojis include a sloth, otter, flamingo, skunk and orangutan, but there are plenty more where those came from – and they're just as wild. If you're a foodie that's constantly messaging your pals about grub, you'll soon be able to send them a waffle, butter, onion, garlic or a juice box emoji. That sounds like a delicious lunch if you ask us! However, we reckon the ones you'll use the most are the new yawning face and pinching hand emojis.
A new white heart has been added to the mix, as well as loads more diverse additions including a sari, a Hindu temple, falafel and the Diya lamp emoji. There are also 70 new combinations of couples holding hands and a dozen new emojis that represent members of the deaf and blind communities and people with disabilities.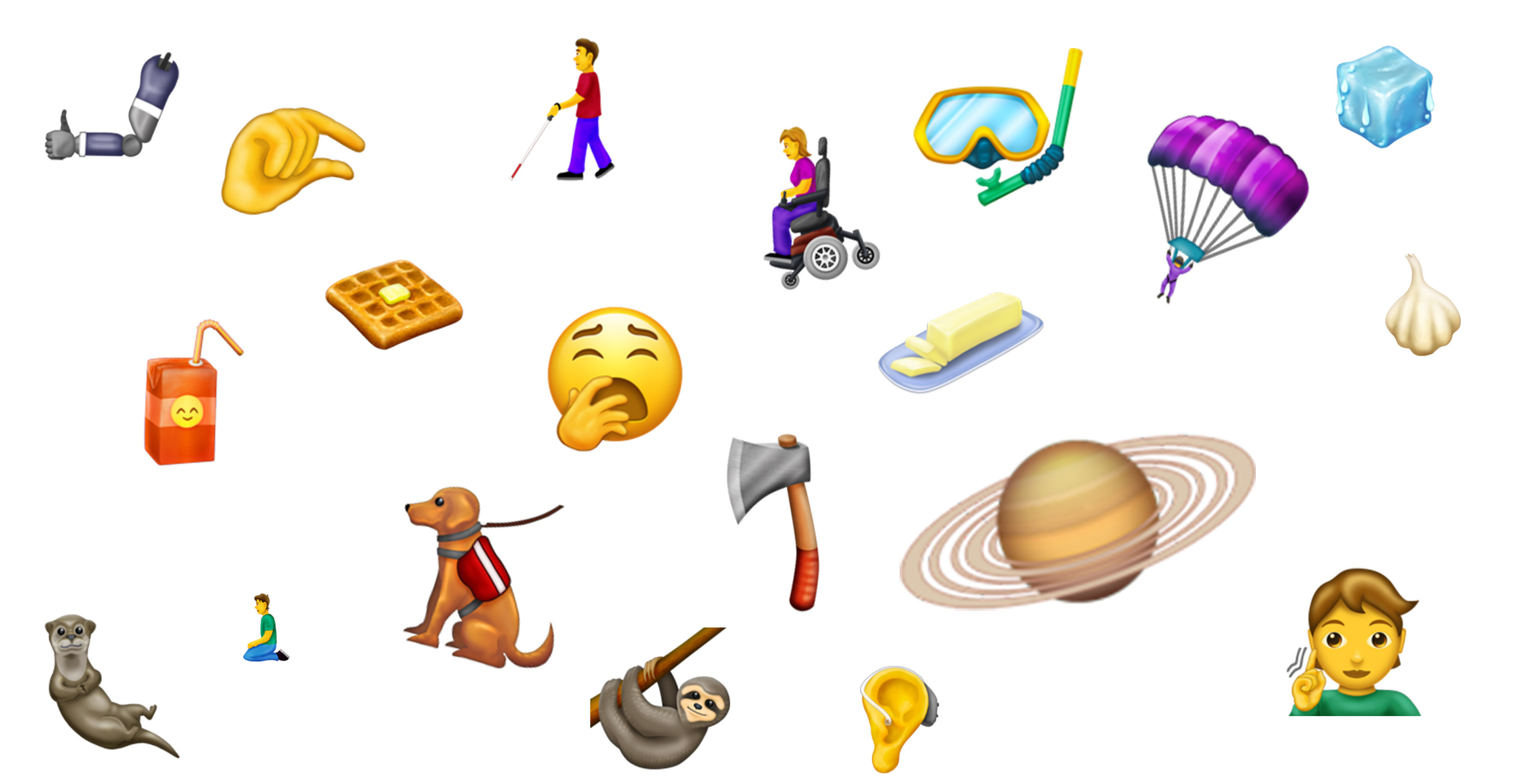 But the real question is, can any of these new emojis make their way into the current top 5 – which are:
Face with tears of joy😂
Red heart ❤️
Smiling face with heart eyes 😍
Thinking face 🤔
Fire 🔥
When will the new emojis be available?
Even though the new list has been finalised (and did we mention it includes a yo-yo?) it'll still be a little while until the updates hit your smartphone. Initially, they were scheduled to be released in March - but apparently, it's going to take a bit of time for apps and operating systems to roll out support for all the new emojis. So, expect them to start updating in April and continue through to the end of the year.
Which emoji do you currently use the most? And which are you are looking forward to using later this year? Post a reply below, and share with the Community 😍.