The World Cup kicks off on the 14th June. For a whole month, we'll be able to watch the best players on the planet showing off their skills. England will be there too.

We love our footie here at iD HQ, and the World Cup is already a hot topic. Which country will lift the trophy? Which plucky underdog will cause an upset? We can't wait to find out, but meanwhile, we've downloaded our favourite football apps. Here they are…

FIFA official app
(free on
iOS
and
Android
)
The World Cup is FIFA's competition, so this official app will have lots of exclusive content from the big event. You'll be able to read live match blogs, watch highlights, listen to player interviews, and vote for the man of the match in each game. Outside of the World Cup, the app will keep you bang up to date with breaking football news and live scores from around the globe.
Welcome 2018
(free on
iOS
and
Android
)
If you're lucky enough to be heading over to Russia and attending a match, this is the app you need. Welcome 2018 is packed with essential information for travelling fans. There's advice on getting to Russia in the first place, travel information for each of the host cities, and a planner with things to see and do if you've got some spare time.
Panini Sticker Album
(free on
iOS
and
Android
)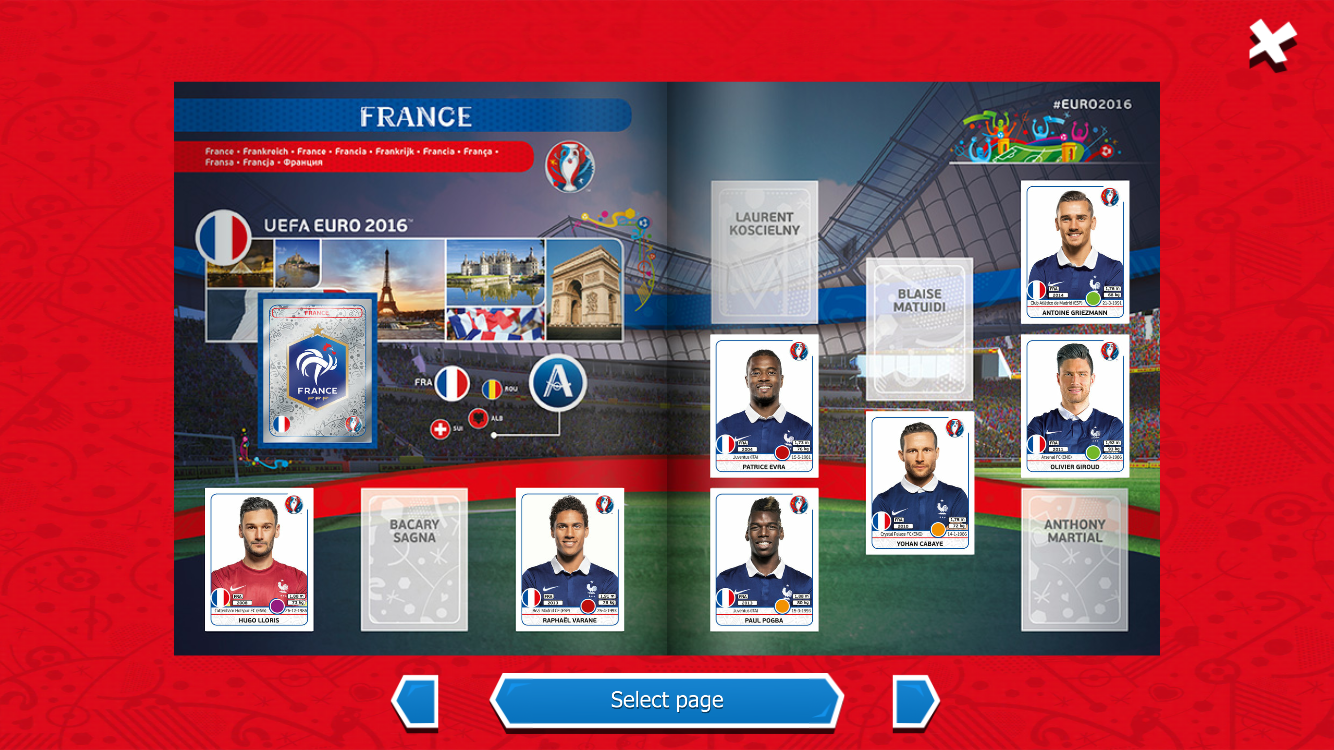 It's a World Cup sticker album, on an app. So rather than opening real-life packs of stickers, you collect digital packs (you get two free ones each day). You can also create a group of collectors and invite your friends, which replaces the age-old tradition of taking your swapsies into school and offering your Phil Jones sticker for your mate's spare Brazil badge. If you can do that digitally, count us in.
SofaScore
(free on
iOS
and
Android
)
This is the ideal app if you want to take a deep dive into the world of football stats. During the World Cup, you'll be able to view information on every player, in all the games. Our favourite feature is the live player rating, updated in real-time as the action on the pitch unfolds. The level of detail this app gives you is staggering - we can see it coming in handy for picking fantasy football teams, or trying to work out why England had such a hard time scoring against Tunisia.
FreeKick World Football Cup 2018
(free on
Android
)
There are lots of good mobile football games out there. Some are incredibly in-depth and realistic, but we've selected a fun little time-waster as our final footie app.
It's easy. Choose your team, and select 'free kick' or 'dribbling' as your match mode. Then it's game on. In the 'free kick' game you simply swipe the path that you want your ball to take. The 'dribbling' mode is pretty much the same, but you move the ball with an onscreen button before you unleash your shot.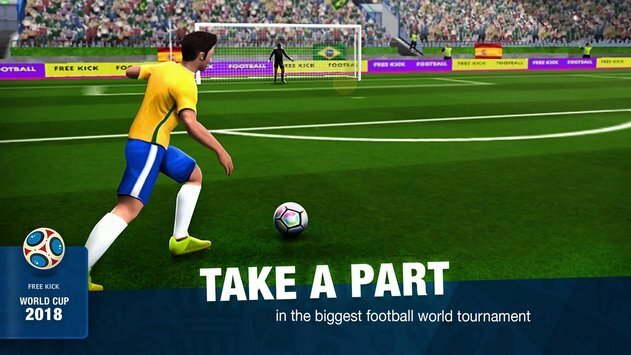 It's not completely faithful to the 2018 World Cup, as our England team was pitted in a group with Senegal, Serbia and Saudi Arabia. But if you're looking for a game to play standing on a busy bus or train, this one's hard to beat.
Would you like to add your favourite football app to our match-winning squad? Then post a comment below, and share your thoughts.