I have bought a brand new Moto 6 and it requires a nano SIM. My old phone (original Moto) has a micro SIM. I ordered a SIM-only deal and the DD has been set up. My order no is 106292898 and was placed on Friday 30 Aug. I assumed a new SIM would arrive in the post today. Do I need to order the SIM separately? I looked round idmobile.co.uk but couldn't find any information on providing a SIM card.
Best answer by Mohammed 3 September 2019, 16:31
Hello
@RichardC
,
Our SIM's are 3-in-1. You can pop out the smaller size as required.
Here's a graphic showing how this works: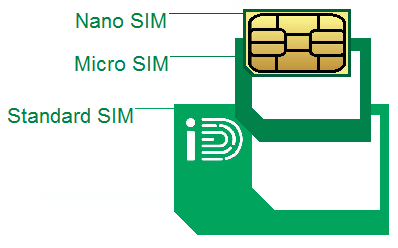 You mentioned that you bought a new Moto 6 SIM-Free from somewhere and ordered the SIM card from us? If you ordered the SIM card from us, it should be delivered in 2-3 days. Once it arrives, you can pop out the required size as needed.
If you don't receive anything by tomorrows post, please email us on communitysupport@idmobile.co.uk
We'll be able to issue a replacement. Sometimes, the SIMs can be delayed by a day or so.
Mohammed
View original