I'm in the process of moving from one service provider to ID Mobile.
I want to keep my number, and so have obtained a PAC code from my old service provider.
I have a new sim card from ID Mobile, which I have put into my phone. So far so good.
The problems start after I fill out the below online form, to complete the number switch:   
https://switching.idmobile.co.uk/?_ga=2.141342772.701575447.1584530569-408066203.1584530569
I have tried submitting the form twice now, with all the info correct as I have it (old phone number, ID Mobile phone number, transaction number, surname), and both times I receive a text message some time after from ID Mobile, reporting some error with the details that were input, and to contact their customer service team. 
Obviously, that team is not working right now, and can't be contacted, and so at this financially difficult time I am paying for two sims (old service provider and ID Mobile), and have a PAC code that will expire.
Any assistance would be really appreciated - thank you.
Best answer by Gregor 31 March 2020, 21:50
Hey @ghv 
Would you be willing to try registering you online account with iD Mobile? You can find registration page over here. When you register your account you will be able to try to port your number without using the form and see if that option is working. 
Screenshot below show how the form will look when porting number on the online account.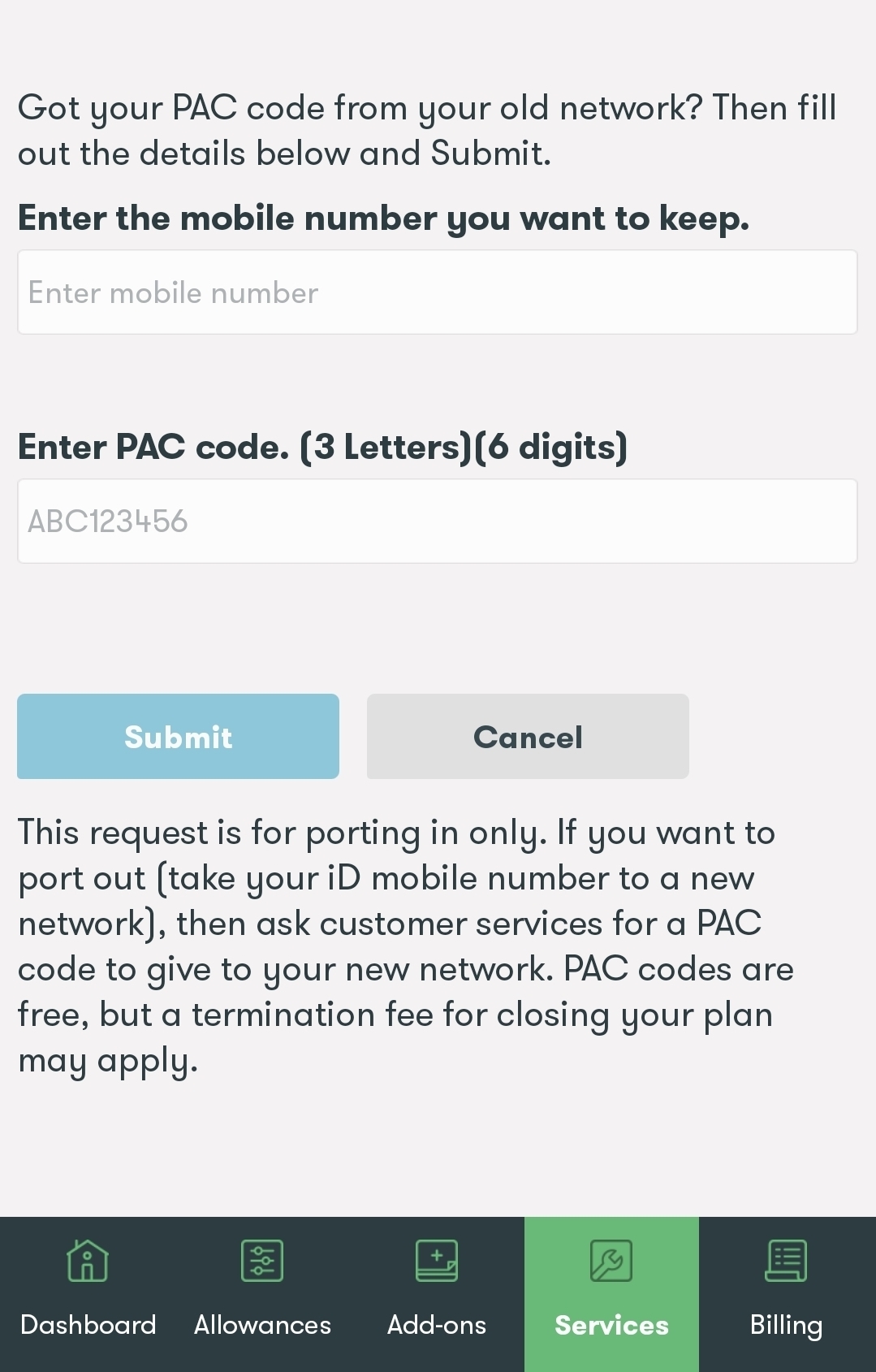 Let me know if you willing to try it and if it worked for you if you did try. 
Kind Regards 
Gregor
View original