It's easy to change your iD Community profile settings.
Simply go to the settings page, and choose what you want to appear on your profile. Then tap 'Save changes'.
Here's a screenshot that gives you a good idea of all the settings you can change: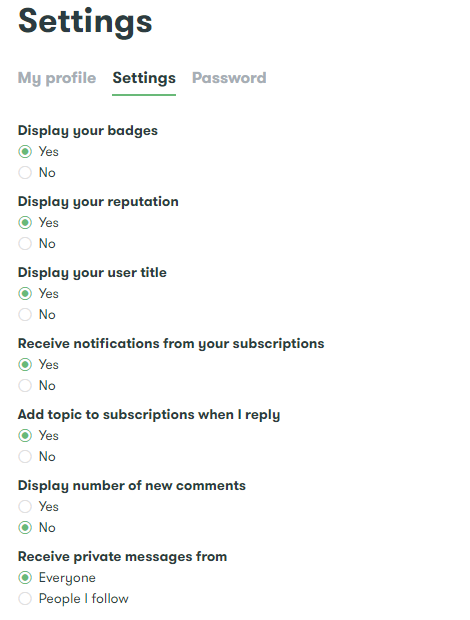 Note:
If you want to change your subscriptions, check out this article: How to unsubscribe from topics and subforums
If you've got any questions on your profile settings, ask below.