Hi! I would like to buy the 38.99 £ per month iPhone 11 bundle with unlimited minutes and 5gb of data. I want to know if i can use my minutes to call from UK to Romania, if not can I use any add-on for international calls, because i don't want to pay every minute, I want something like a bundle with international minutes. And another question, can i use the iPhone 11 that i bought from IdMobile in Romania with a romanian SIM, it is unlocked?
Best answer by Gregor 30 January 2020, 00:32
Hey @badee16 
Unfortunately iD Mobile does not offer packages or add-ons for international calls. All international calls will be charged outside of your allowances as shown in the table below.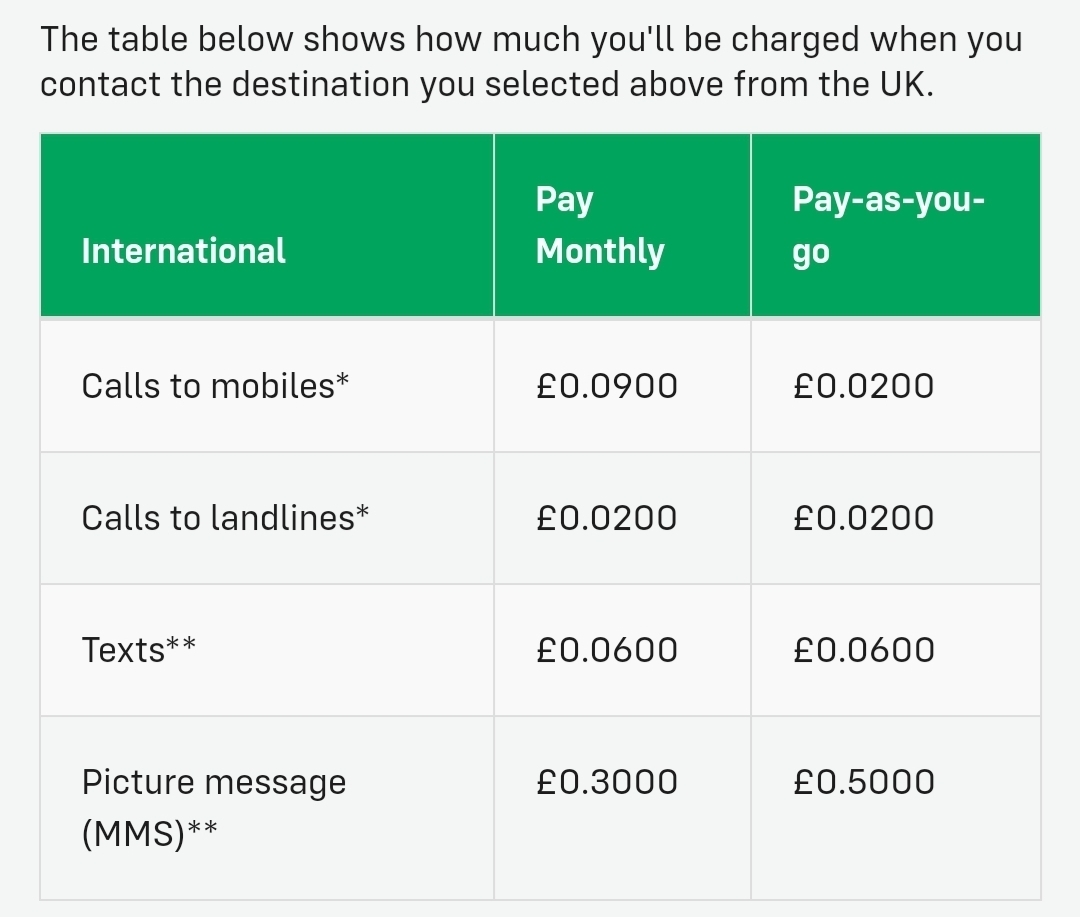 What iD Mobile offers is free calls using your allowances from Romania to UK when you are over there on Holidays. Also I am happy to give you some good news as well. All phones sold by iD Mobile come factory unlocked and will work anywhere in Europe but bare in mind that iD Mobile only guarantee UK networks to work correctly but I have tested it myself and I can confirm that Portuguese and Polish SIM cards worked for me so I feel comfortable to say that your Romanian SIM will work as well. 
Kind Regards
Gregor
View original