I was using iD when I lived in the UK. I moved to Japan the day before yesterday with no plan about what to do with my phone (Samsung Galaxy J6). I didn't set up iD roaming, or pre-buy a Japanese SIM, or check out any Japanese networks, or anything.
When I was in the UK, my phone said "iD" in the top left corner. Now I'm in Japan, "iD" has been replaced and it now says "NTT Docomo" instead in the top left corner. Why is this?
Are iD and NTT Docomo affiliated? Is NTT Docomo the Japanese equivalent of iD? Have I been automatically transferred from iD to NTT Docomo without doing anything? I don't understand. Please help!
Best answer by Gregor 23 August 2019, 21:46
Hey
@Chazoran
First of all, I envy you moving to Japan so much
Regarding your questions. NTT Docomo is showing there because ID is using their infrastructure to connect you to the network and use it under "International Roaming" . You can look at them as partners but they are not affiliated in any way. For example if you would be using your iD Mobile in Poland it would show "Plus GSM" or "MEO" in Portugal as providers have to have these partners in other countries so they can provide roaming.
Just for you to be aware, pay attention to how much you are using your ID number while in Japan as you will be charged extra for roaming usage.
Below I have attached screenshot with all the charges that you will occure.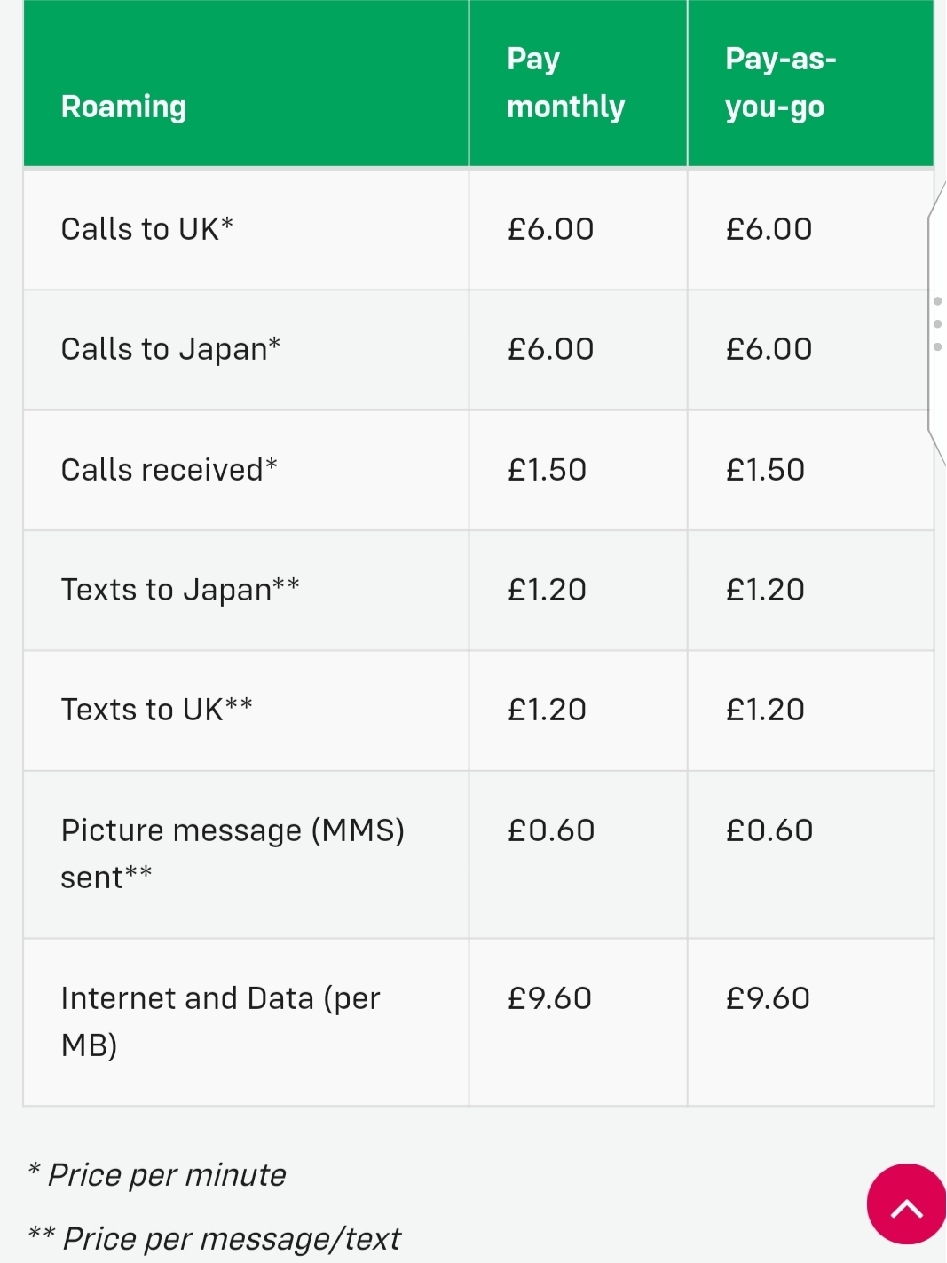 Kind Regards
View original