I travelled to Gabon beginning of January (still I am there) and no sim detected since then. Tried to restart many times and tried on a different phone but it always say no service. I called the customer service and they suggested to search for the network manually but it led to the same outcome. The Sim was working fine in the UK and Europe.
Best answer by Gregor 29 January 2019, 02:13
Hi
@robi_b
I do not have good news for you. I have just checked Gabon on ID Mobile roaming price list and it comes up as "Not available".
So I think that ID Mobile is not supported in Gabon.
Regards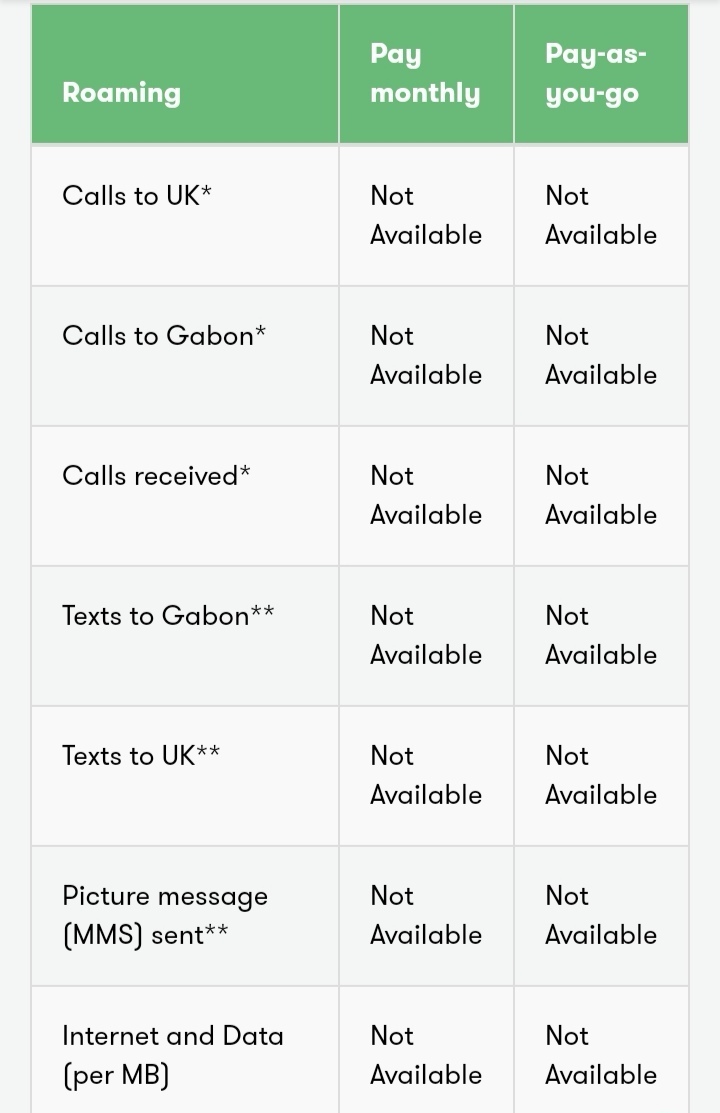 View original