How do I activate my id mobile for use in Australia?
Best answer by Gregor 2 July 2019, 09:36
Hi
@eileenhart
Only thing you need to do is to toggle roaming switch in iD Mobile uder "services" tab and setup your cap with amount high enough to be able to make calls and receive them. Below I have attached all charges that you will occur when using roaming in Australia.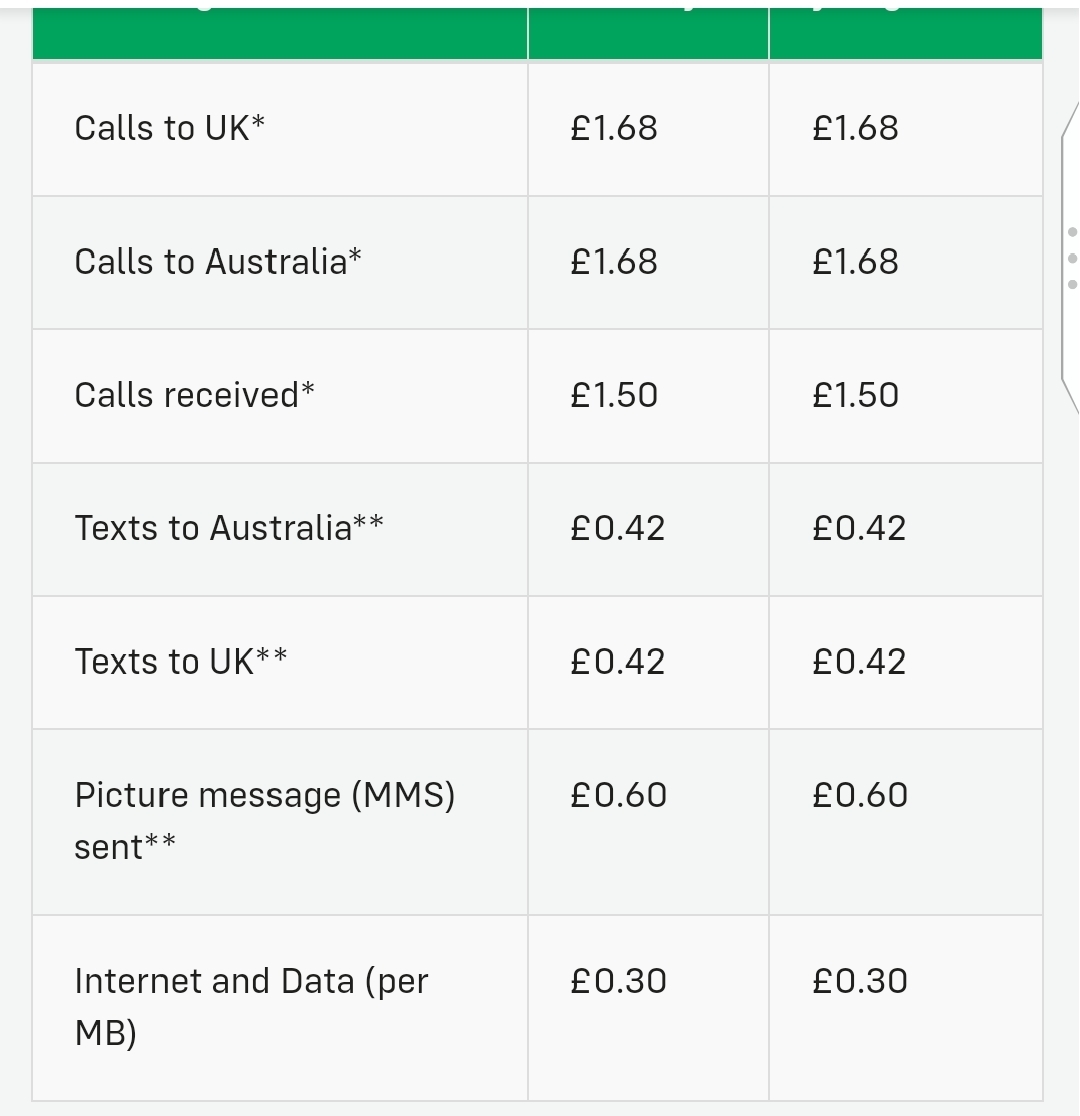 Kind Regards
View original