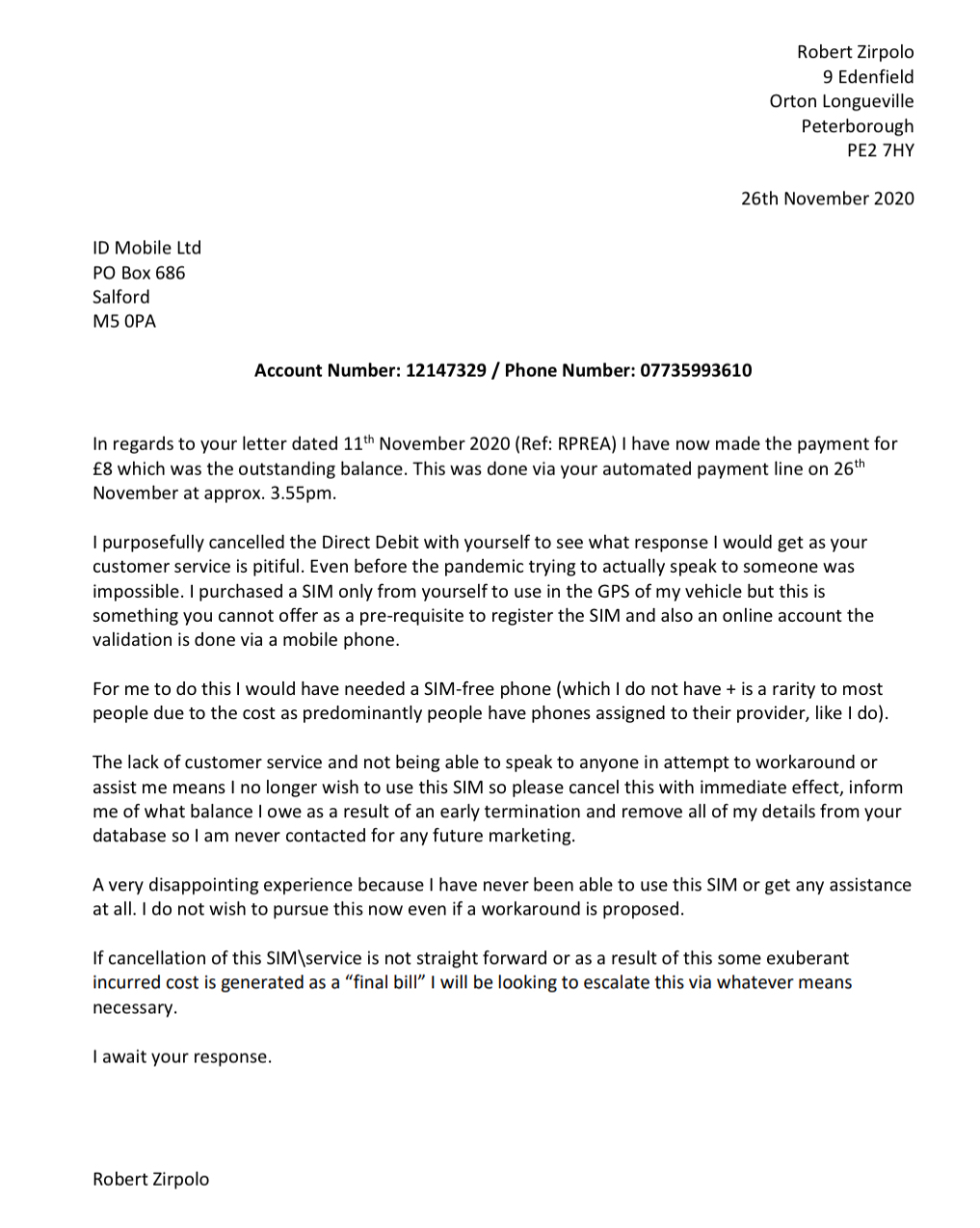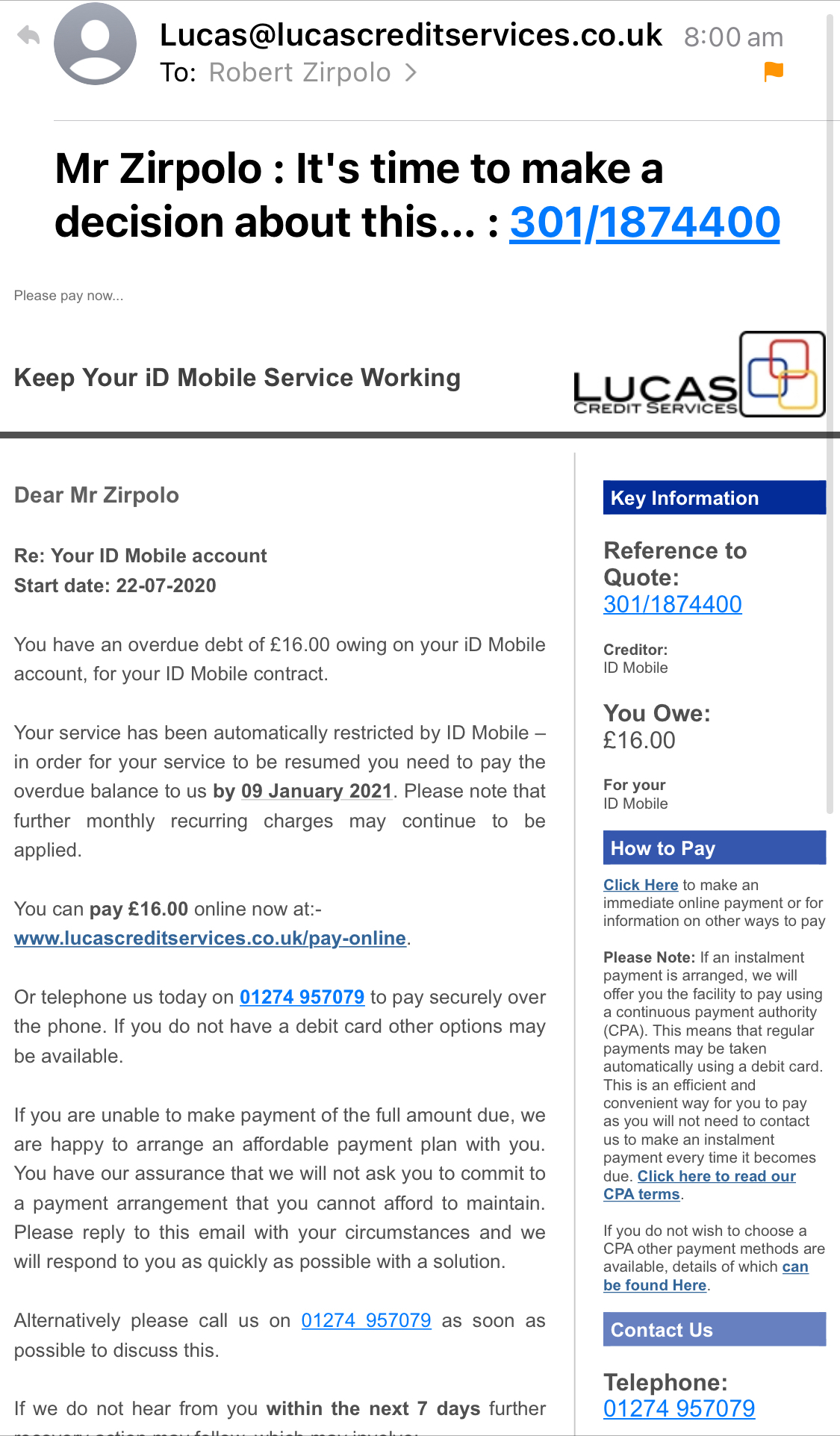 Your online chat is automated and terrible, there are no emails to utilise. I have wanted to cancel my contract for at least 6 months now. The last resort was to cancel the Direct Debit; low and behold you've now been in touch and the latest is it's been referred to a 3rd party to chase payment.
I sent a letter on 23/11/20 to try and make some progress but no reply to this. I have sent a LinkedIn message to CEO Adam Dunlop also.
The next step will be contacting the relevant ombudsman as I don't feel like you as a
company are for for service due to the lack of customer service.

I simply want to settle my contract and cancel all of this and have my company details removed from your records! 

P.S. And to top It off the subjects on this forum are lacking.
Best answer by Ryan 5 January 2021, 16:25
Hi @Rbz,

We are sorry to hear about the troubles you have faced and the inconvenience caused by not getting in touch. If you can place the SIM card into a phone temporarily, this would allow you to obtain the registration code needed to log in online.

In the meantime, we will send you a PM to help further.

Ryan 
View original