Received new phone by 29th November, had several issues, so I was told via the chat that I could return the phone as I had a 14 day cooling off period, which I did on the 6th of December.
I have a receipt from carphone warehouse that I actually returned it, they told me that the contract had been cancelled.
It had not so I contracted id mobile again was told that they had received the phone and that the contract would be cancelled.
I have also issued a breach of contract letter to the company, and yet they have choose to ignore it.
Was told that I would only have to pay for what was used, since I only had the phone for 8 days, I would only have to pay for that. Two months down the line and one they haven't cancelled the contract, in fact I have been billed for 2 months, which I do not intend to pay for something that I have not got.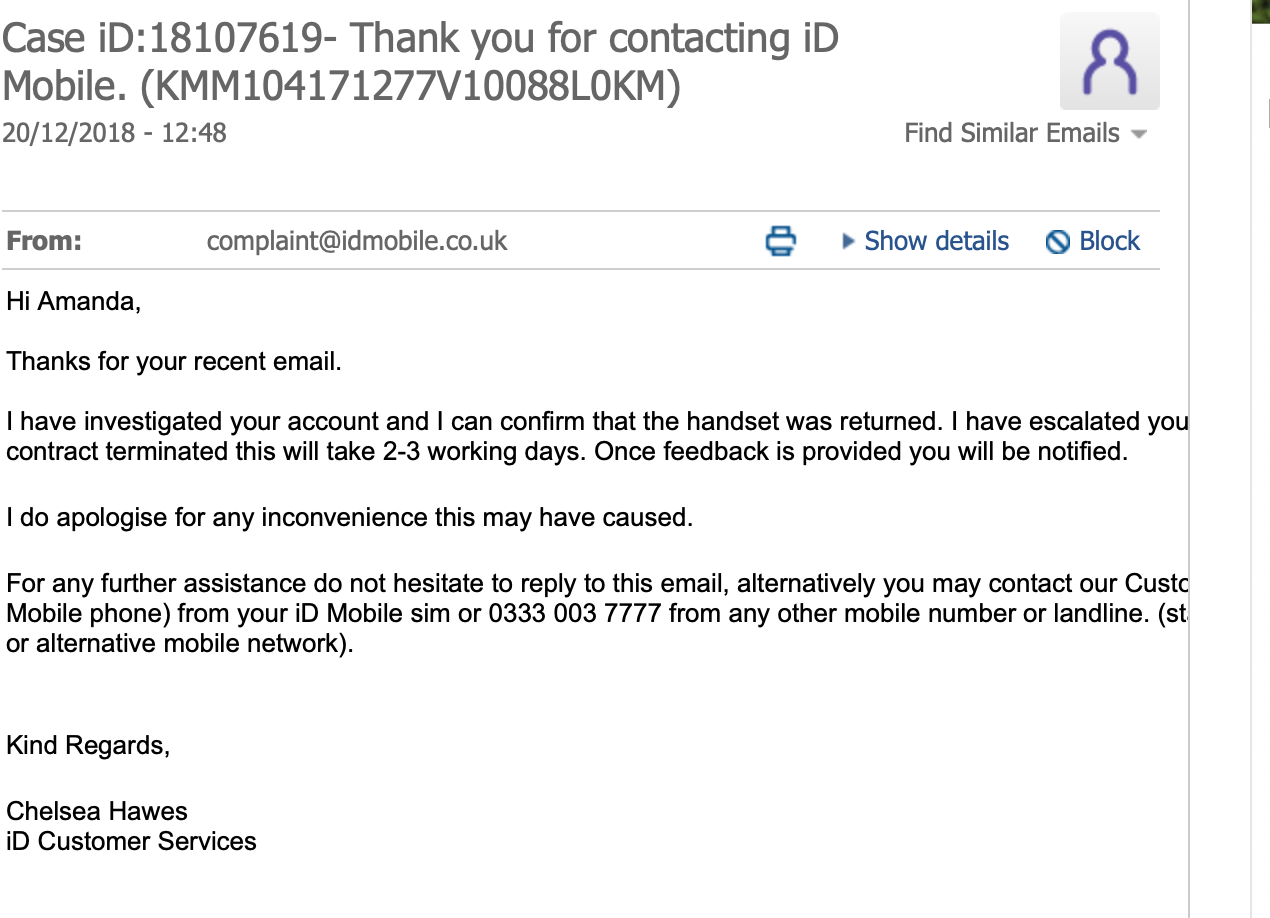 Best answer by AmandaC 8 January 2019, 20:07
Thanks for the reply. Think I am about sorted, just hope now that I have settled balance, they don't suddenly reactivate the account.
View original