I can find literally ZERO information about this offer anywhere on your website or on google.
I've yet to receive my sim which I purchased a day ago, and before it arrives, I'd like clarification on exactly what it means and how I activate it.
Best answer by Mohammed 29 June 2018, 13:33
Hello
@Jyps
,
We're happy to help with this.
I believe you're referring to this deal, am I correct?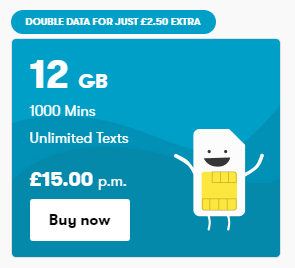 What this deal is comparing to is the following: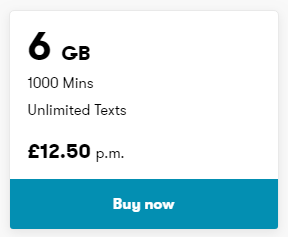 The original deal is:
6GB Data, 1000 Minutes, Unlimited Texts for £12.50
But, for just £2.50 extra, you can get:
12GB Data, 1000 Minutes, Unlimited Texts for £15.00
So double your data for just an extra £2.50.
The SIM comes activated on dispatch and can take up to 3 days to arrive.
When you get the SIM, just pop it into your phone to start using it.
You will need to register for an iD account which can only be done when you have the SIM in your phone.
Just head to
https://my.idmobile.co.uk/
or download the iD app to do this.
This will allow you to track your usage, cancel/request a PAC, change plans and turn on/off many features without having to call us.
If you have any further queries, feel free to message here
Mohammed
View original