Just wanted to know if I upgrade from a sim only to contract will my data allowance roll over too? I currently have built up 16gb of data and would like to keep it on a new contract?
Best answer by Gregor 16 May 2019, 10:43
Hi
@Welshrob1703
Unfortunately your rollover data will be lost and you will be starting fresh when you upgrade.
Here is a wee screenshot from FAQ page just to confirm.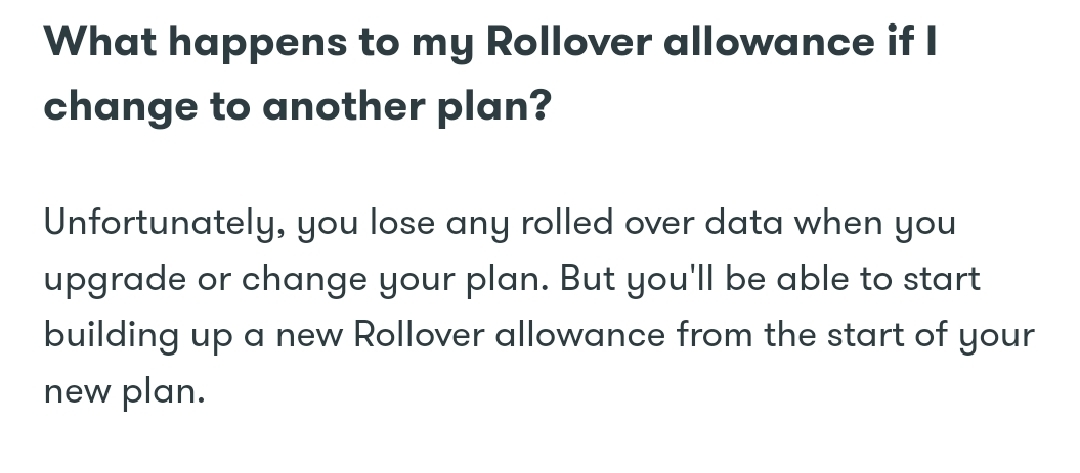 Kind Regards
View original