I want to send a text from the UK, where I am, to a mobile number in the USA. The mobile number I have for my brother in the USA is a 13 digit number starting 001. But when I try to send such a text IDMobile does not send it. Why is this? Or should the first few digits of the number I am trying to send a text to be other than 001?
Best answer by Gregor 7 February 2020, 11:43
Hey @Daves 
Yes, iD Mobile would charge you for international usage as on the table shown below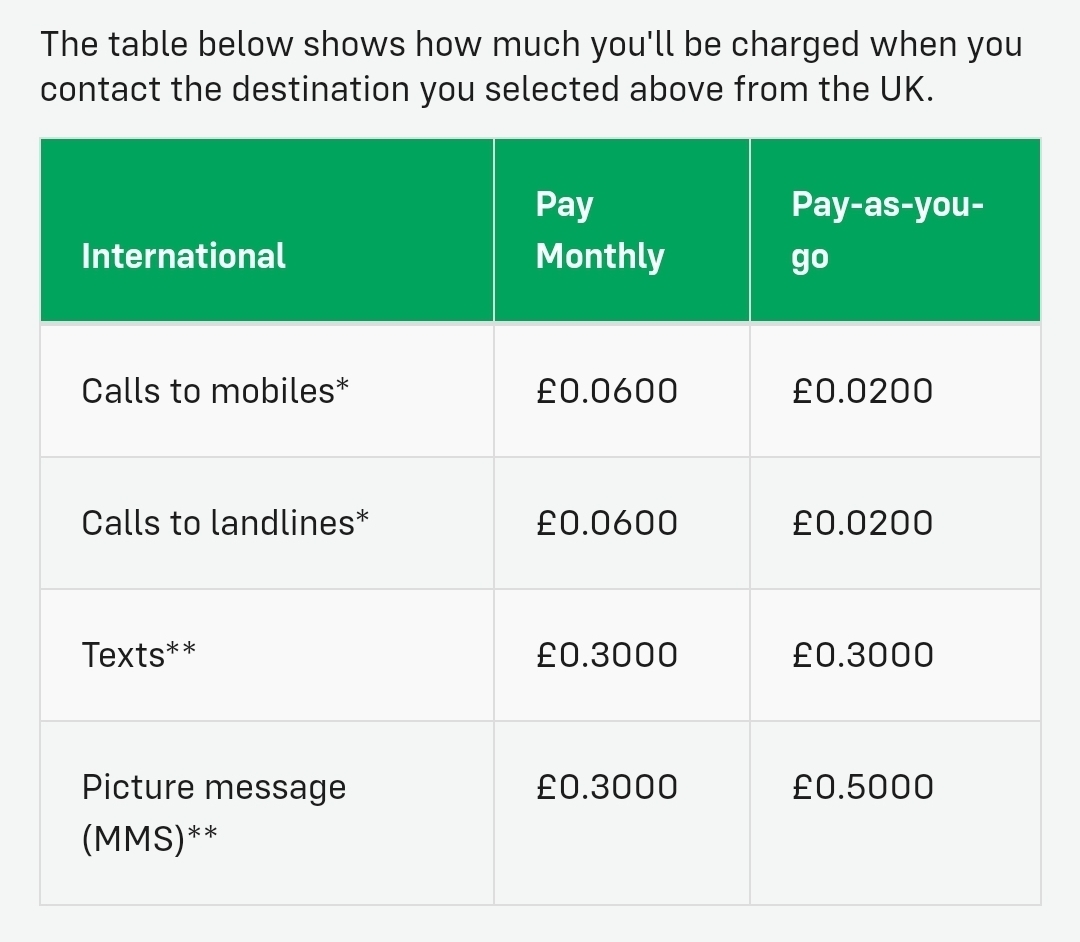 Bare in mind that your "International" feature would need to be turned on before you can use it. You can manage it in your iD Mobile App under "Services" tab. 
Below is screenshot of how it looks like to help you find it.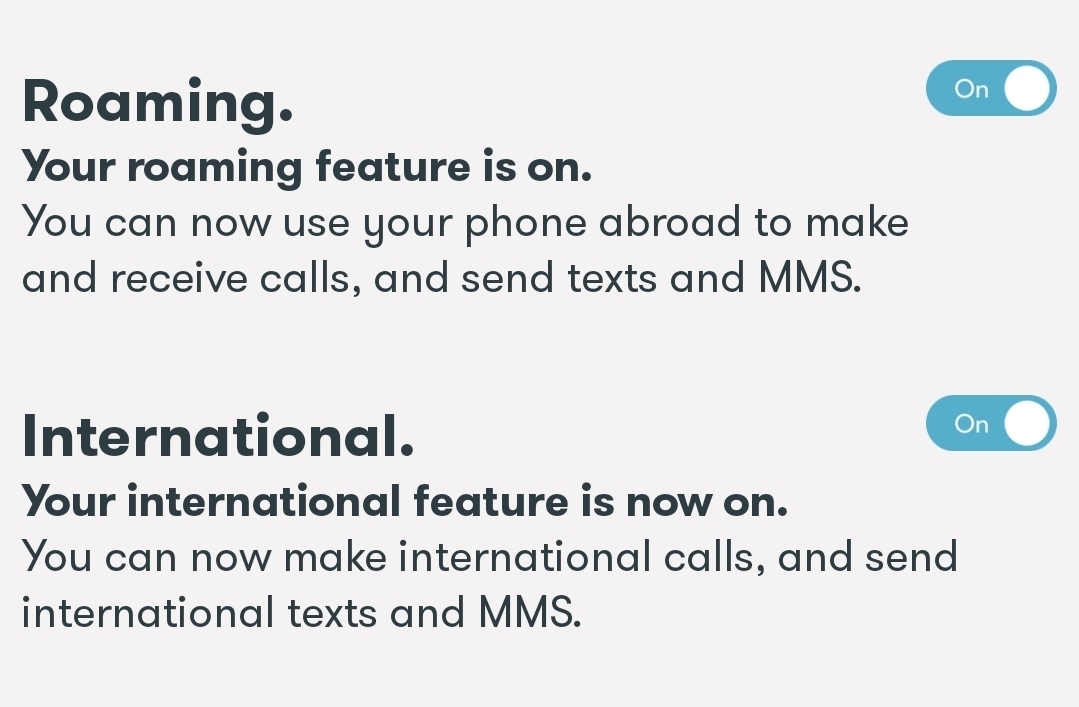 Kind Regards
Gregor
View original