hi
I will be 3 weeks in France and Spain, on roaming, and I will use a 4G router.
Can I tether the PAYG UNLIMITED data plan with no data caps ?
According to the EU roaming link, https://www.idmobile.co.uk/help-and-advice/eu-roaming/fair-usage-policy, when you set £20 on the price field and amount of data "Not listed" seems to be NO LIMITS.
is this correct??
thanks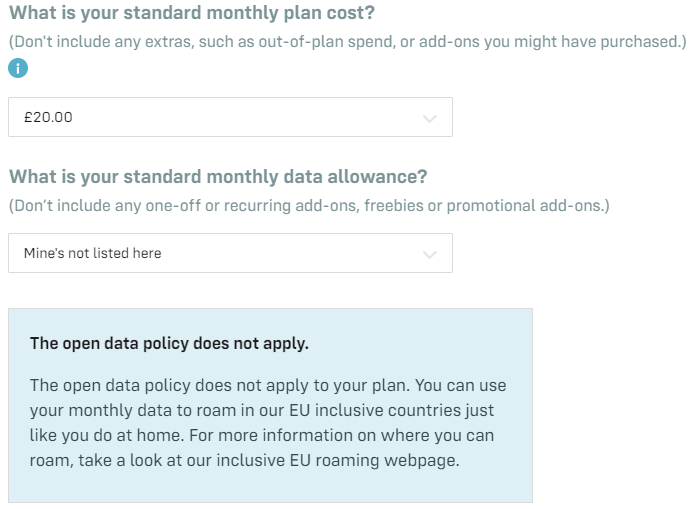 Best answer by Kevin 25 November 2020, 16:12
Hi there @galaxydpw 
If you're tethering from a phone, all should be fine.  Speeds would vary depending on the strength of coverage in your location.
If you're going to be using the SIM in another device (such as a router) then it's difficult to say if our SIM would work well with that or not.  
View original