I checked my international calls were selected on my account management, I then gave it a few minutes more before calling a 0031 (dialling code for Holland) phone number, which should be part of my plan. I left a message which took possibly 10 seconds thereabouts, then I hung up.
Now I have a charge listed as international calls which I refuse to pay.
I would be extremely grateful if a human being could override the computer and amend this rather than just inform me of the computer system error and deal with it without the need for back and forth on here.
You have details of my agreement and what is included in the package and can see by the logged call and the details I provide here with regard to it that an error of sorts is now passed onto me, the paying customer.
I must stress i do not intend to continually log back in on here to discuss further details and even if it is only 18pence I won't be paying it either.
Hopefully common sense will prevail and I sincerely thank the person who rectifies this issue.
Best answer by Mohsin 20 April 2021, 16:38
Hi @steh575 
It seems like you may have misunderstood the difference between roaming and international charges here. Roaming is when you use your phone abroad (Outside the UK). International is when you call or text abroad from the UK. (the UK to another country)
All iD Mobile plans come with inclusive EU roaming. This feature lets you roam like at home in 50 destinations throughout the EU. More info regarding this can be viewed here: https://www.idmobile.co.uk/help-and-advice/eu-roaming. The minutes, texts, and data you use whilst roaming (In one of the Band1 and Band 2 countries) simply come out of your remaining monthly allowances. Roaming does not apply whilst you are in the UK and you will be charged outside of your allowance if you wanted to call or text abroad. 
The Table below shows how much you will be charged when you contact Holland whilst in the UK: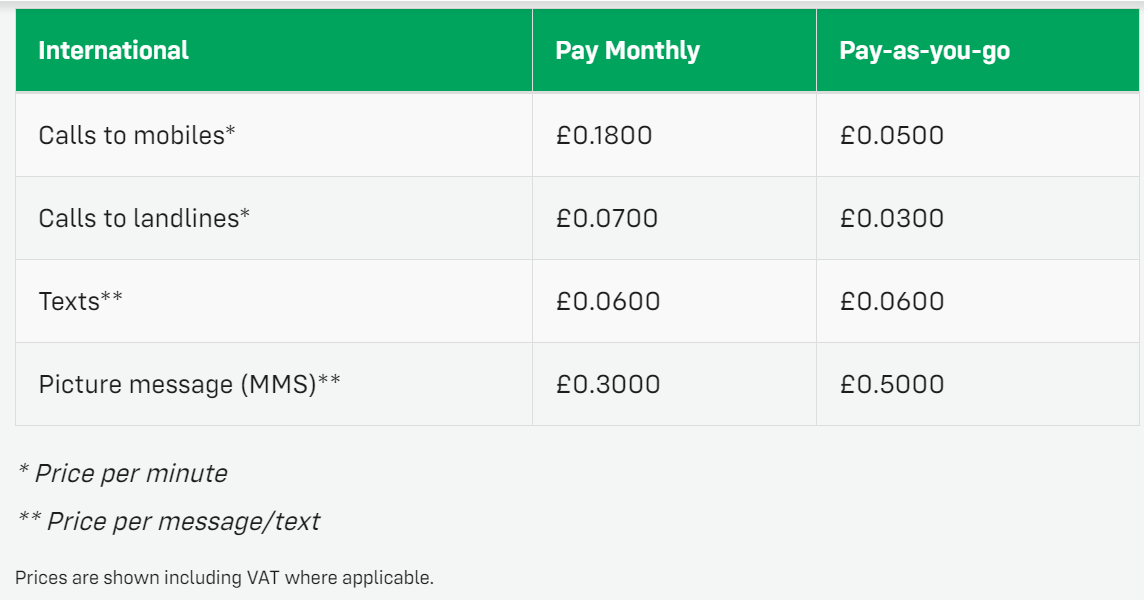 Hope this helps.
-Mohsin
View original