Thinking about treating yourself to a brand-new phone? We're here to make it easier for you. New smartphones get released all the time and each one promises to top the last, making it tricky to find the phone that truly stands out and suits you.
So, we've shortlisted what we think are among the best smartphones around right now.  These 5 phones do it all and look great doing it – and they're all available right now with iD Mobile. Let's take a look: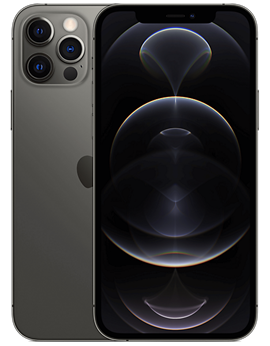 Make no mistake, the iPhone 12 Pro is a powerhouse. While its screen may be notably smaller than the iPhone 12 Pro Max, they both share the same incredible Super Retina XDR OLED display and A14 Bionic chip.
Elsewhere, 5G compatibility and a pro-style camera system take the Apple experience to new heights. And with a choice of Pacific Blue, Gold, Silver and Graphite, this thing offers as much style as substance. It looks awesome.
Check out our iPhone 12 Pro deals.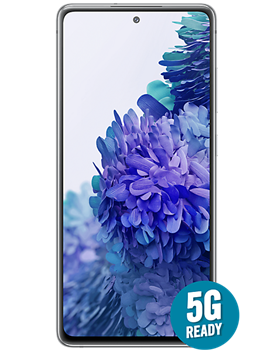 Love gaming on the go? This might just be the phone for you. The Galaxy S20 FE has an ample 6.5" Full HD+ display with a 120 Hz refresh rate. That's smooth enough for precision shooting in battle royales to following the perfect line in a rally game. It even makes scrolling through menus look better.
Under the hood, the Galaxy S20 FE has the same reliable Exynos 990 processor as the original S20, paired with an even bigger 4,500 mAh battery. That makes it seriously reliable when you're out. And for those picture-perfect moments, the triple 12 MP lens is ideal for any scene.
Not a fan of simple black and silver options? No problem. The Samsung Galaxy S20 FE 5G comes in six colours – lavender, mint, navy, orange, red and white. Take your pick with our S20 FE deals.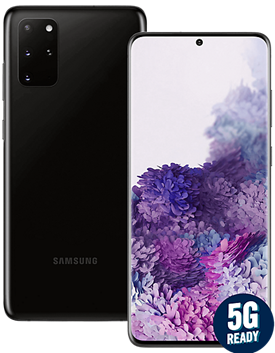 Want the best of Samsung with added power? The Galaxy S20 Plus is a solid choice. That Exynos 990 makes another feature here, this time matched with a massive 8 GB RAM – that's enough to rival a laptop or PC. This pocket-sized machine can flick between apps and web pages like a pro.
At 6.7-inches, it's slightly bigger than the S20 FE and features a higher res display that'll still push all the way up to 120 Hz. And that stunning screen means watching shows on busy trains and buses never feels like a compromise.
The Samsung Galaxy S20 Plus oozes style, both in looks and performance. Its glass back looks elegant and is comfy to hold, while the 64 MP triple camera really doesn't hold back. This thing can record in 8K. That's impressive.
Take a look at iD Mobile's Samsung Galaxy S20 Plus Deals.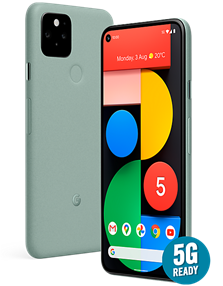 Google's stripped back take on Android has always been a major draw, and the Pixel 5 brings it to new levels. It's seamless, from the minimalist design to the super-accessible interface. Powered by an octa-core Snapdragon 765G processor and 8 GB RAM combo, this phone can handle any tasks you throw its way.
We love the efficiency of Google Assistant, too. You can control a ton of smart devices from the Google Pixel 5 using your voice, set reminders, play songs and loads more. With 5G, it's capable of downloading movies in seconds, while the dual rear 16/12 MP cameras do an amazing job of shooting photos at night.
Get the best of Google with our Google Pixel 5 deals.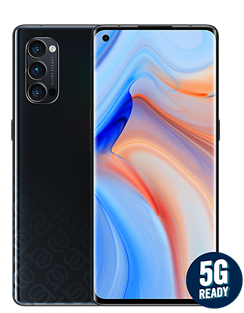 Never run out of battery again. The OPPO Reno4 Pro makes it almost impossible. It'll fully charge in just over 30 minutes or give you 49% power in only 10. Incredible. Backed up by 12 GB RAM, you can juggle multiple apps and pages and it doesn't break a sweat.
The Reno4 Pro's display makes TV shows and games pop, too. It's a 6.5-inch AMOLED with curved edges that help maximise screen space. There's a high gloss black design with a subtle pattern on the back, or you can go for Galactic Blue with its gorgeous gradient-style colouring that stands out when it catches the light
Speaking of light, that triple camera is led by a 48 MP lens that lets in plenty of light to capture all the subtle details in your photos. And for those moments that need recording, Ultra Steady Video 3.0 takes the shakiness out of your footage.
Take a peek at our OPPO Reno4 Pro 5G deals.
There you have it – just 5 of the phones we think tick both style and performance boxes in a big way. There are of course, plenty more to choose from, and you'll find a great deal on many of them with iD Mobile.
Think we've missed a phone that deserves an honourable mention? What phone do you like the look of this year? Let us know below!