From bendy phones to 5G networks, here's our roundup of the biggest smartphone announcements from CES 2019.
The biggest mobile news from this year's CES didn't come in the shape of a fancy new phone, instead, it was the announcement that 5G is on its way.


5G phones from Samsung
Attendees at this year's CES had been hoping for news of Samsung's next big smartphone, but the Korean tech giant actually gave us something much bigger … confirmation from Samsung CEO and President HS Kim, that "in the first half of this year we'll be releasing 5G smartphones to the market".
The fastest connection you'll get at the moment is 4G+, which lets you download a Full HD movie in around 2.5 minutes. The expectation of 5G is that you'll be able to download the same movie in less than 10 seconds.
The announcement from Samsung does indicate that it's planning to add 5G capability to more than one of their 2019 models. And we expect to see other manufacturers following suit - LG and Huawei have both confirmed they'll be releasing 5G phones in 2019.


The bendy phone is (almost) here…
Samsung recently revealed a prototype of its first folding phone. Unfortunately, it was just that - a peek. It had also been rumoured that LG had plans to showcase their own folding phone, but it seems we'll have to wait a little bit longer for that one too.
Surprisingly, the world's first foldable (and usable) phone came from a little known America-based Chinese company called Royole, which specialises in flexible display screens.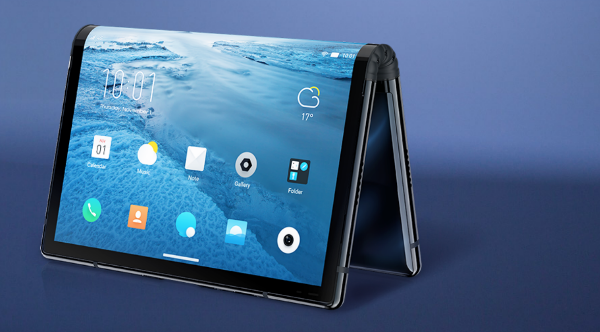 The phone is called the FlexPai and like most smartphones, it runs Android, albeit Royole's tweaked version of Android. The phone itself is more a proof of concept than a finely tuned device.
When you boil it down, it's actually two phones connected by a flexible screen. It can fold completely in half letting you switch from a regular 4-inch display to a tablet sized 7.8-inch by simply unfolding it.
When it comes to performance, it's not the fastest phone out there, but that's not this tech is about. This is a device that proves folding phones are on their way, and we're likely to see them hitting the market in the not too distant future.


Google Assistant gets an upgrade…
Over the last couple of years Google's smart assistant has added more and more convenience to our lives, and it's about to get an upgrade
Google has announced that its smart assistant will be getting an 'Interpreter' mode. This means it'll be able to translate conversations in real time - and in up to 27 languages. Just say 'OK Google, be my Italian translator' and it'll translate your words as you speak.


Wireless iPhone charging on the go…
It can be a bit of a headache keeping your iPhone charged on the go, but Moshi has something that'll eliminate your battery blues.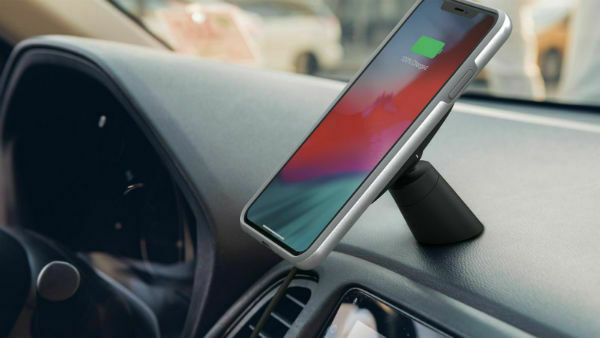 Charging your phone in your car usually means you've got wires trailing all over the place. And that's because wireless car chargers are actually more complicated than they sound. It's usually magnets that keep your phone in place, but they can also interfere with the charging function of the pad.
Moshi has fixed this problem by positioning the magnets around the charging coils to eliminate any interference.
All you need to do is pop your phone onto the pad and the magnets hold it securely in place while it charges.


Griffin unveils a range of charging mats…
Wireless charging has been a theme at CES this year and Griffin has revealed its range of charging mats designed for, well, everyone!
Griffin unveiled an impressive range of charging mats including a stand, power bank and even a mat designed specifically for your iPhone and Apple Watch.
So it's safe to say wireless charging is here to stay, and about time too! By the end of 2019, it's likely that most mid to high-end smartphones will be QI enabled, which means they'll support wireless charging.
What do you think of this CES smartphone news? Are you looking forwards to getting your hands on a foldable phone, or experiencing the speedy thrills of 5G? Post a reply below and share your thoughts!