If you've just joined Team Apple by purchasing your very first iPhone, chances are you might need a little guidance. We can help you with that. Here's everything you need to know right off the bat, so you can start getting the most out of it.
The setup
So, you've taken your iPhone out of the box, marvelled at its shiny exterior – now it's time to switch it on. Once you do, it'll say "hello" (obviously). You can then set it up as new, or transfer data from your old phone. Transferring data from an Android? Download the Move to iOS app – or check out http://.
iCloud and syncing
If you're already the owner of an iPad or MacBook then it's totally worth getting an iCloud account and connecting all your Apple devices. Doing this will let you:
• Use the same apps across all your devices
• Purchase music from iTunes and listen to it on all your devices
• Securely save a document that you're working on, and access it from any device
• Keep your calendar and contacts updated. Enter a new appointment on your iPhone and it'll show up on your MacBook
• Store your iPhone photos and easily share them with friends and family.
Meet Siri
Siri is your iPhone's voice-activated virtual assistant, always ready to help you get things done. Here are some awesome things you can do:
• Send messages and add new appointments to your calendar
• Ask any question you can think of – whether it's random trivia ("What's the longest river in the world?") or advice on eating out ("Popular Indian restaurants near me?")
• Do sums. Siri can help you solve any maths problems, hard or simple
• Get help with all mobile tasks ("Go to my Instagram settings")
• Set yourself reminders – from doctor's appointments to picking up some milk on your way home.
Read messages easier
3D Touch is a feature you can use (as long as you've got an iPhone 6S or later). How does it work, you ask? It basically recognises how hard you're pressing the screen and then responds in a bunch of different ways.
Another cool thing 3D Touch can be used for is Peek and Pop, which lets you view and read your messages without actually having to open them. So, you can speed through emails and messages more efficiently. It's easy – just press lightly on one to get a preview of it, and press a little harder if you want to open it.
Wind down Night Shift
If you like to read things on your phone before bed – don't worry, you're not alone. That's why Apple's created a Night Shift mode to make the screen easier on your eyes before sleepy time.
Just go to Settings, Display & Brightness, and set the time you want Night Shift to start. That's the time your phone will automatically adjust the display to give off a warmer, less blue hue.
Fill your iPhone with essential apps
Want to load your new iPhone with loads of great apps and games? Then the App Store is the place to be, with over a million great titles available. Don't worry if you haven't downloaded anything from it before – it's super easy. Here's how to do it:
1. Launch the App Store by tapping its icon on your phone
2. Search for the app or game you want
3. Tap 'Get' if it's free, or on the price if it's paid for
4. If it's a paid for app, you'll need to place your finger on the Home button to activate Touch ID
5. Your app or game will be installed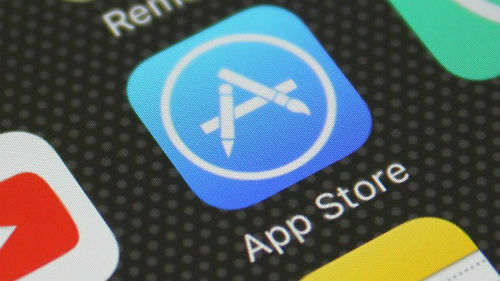 Got any iPhone related questions for us? We'd love to help. Ask away in the comments underneath.