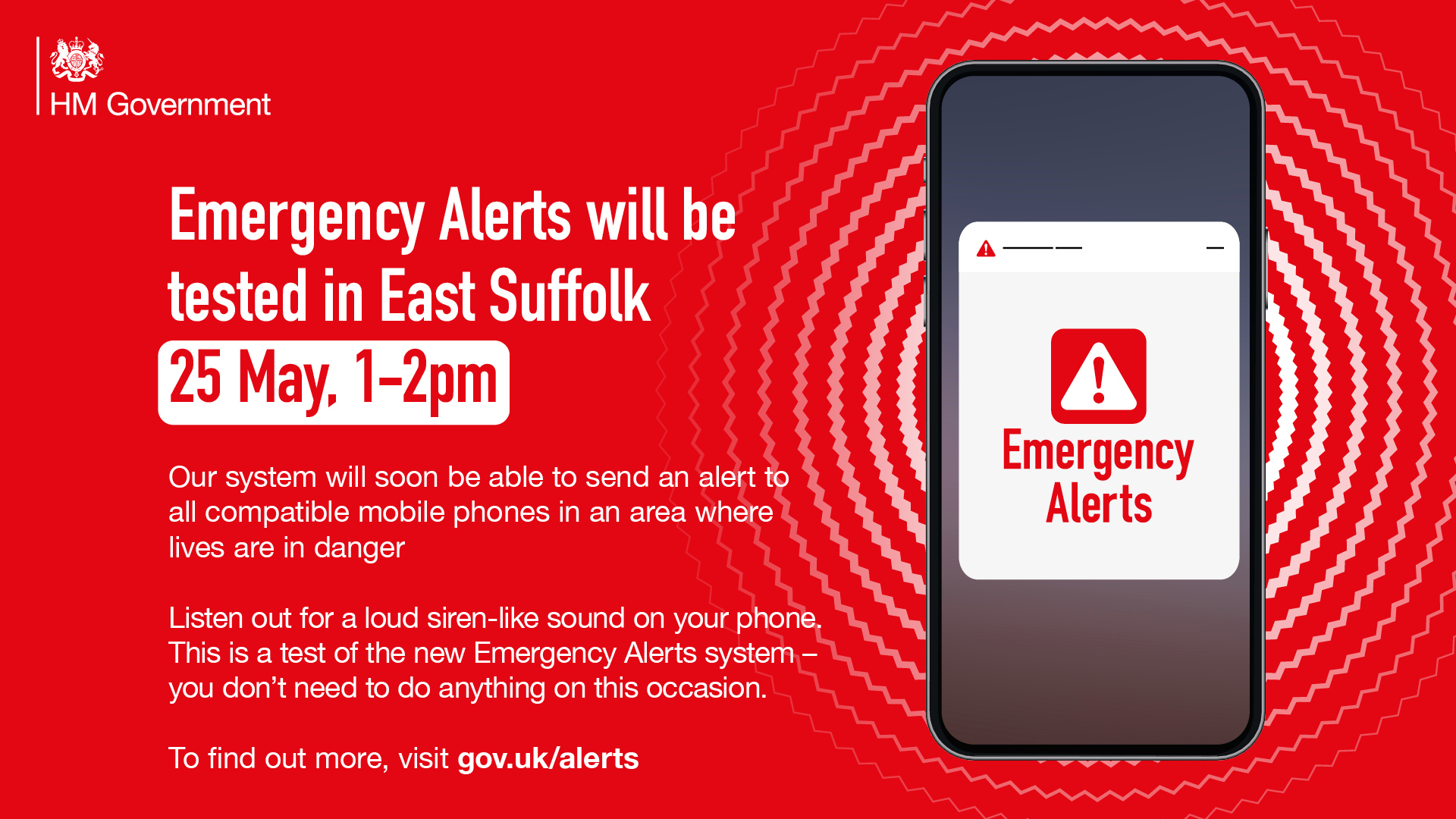 Advice for our customers:
Customers affected – All mobile users in East Suffolk area
If you're in the East Suffolk area from 1pm - 2pm on Tuesday 25th May, you may receive an SOS alert that you need to acknowledge to carry on using your phone. Don't be alarmed, though. This message is not from us, it's a new public emergency alert system that's being trialled by the UK Government. 
It's not like a standard SMS – it doesn't use any of your allowances or credit, nor does it store your data. This system is called 'cell broadcasting', and it works without needing your phone number. Local masts can send an alert to every 4G and 5G-connected mobile and tablet in the area to alert users to any kind of danger or imminent threat. This includes floods, dangerous weather, counter-terrorism, and public health emergencies like new Covid-19 variants.
The purpose of these messages is to save lives by providing a vital warning and clear guidance in an emergency. 
What the alert looks like
If you're using your phone at the time you receive an alert, the Emergency Alert appears on the device's home screen. You have to read and dismiss this to get back to your home screen. It'll also appear as a notification, with a relevant phone number and link to gov.uk/alerts for more info.
Along with the notification, you'll hear a loud siren-like sound and vibration, so you're aware of what's happening even when your phone's in your pocket.
What do you need to do?
There's nothing you need to do to receive these alerts. You'll receive an alert if:
You're in the affected area
You've got a 4G or 5G-connected phone that's under 5 years old and is up-to-date and switched on.
That's it!
The East Suffolk alert is the first in a number of tests before the system launches. We expect the system to be fully launched later in the year, and we'll keep you all up-to-date with any further tests that are planned in your area.