We've reached 50,000 members!
The iD Mobile Community has reached a big milestone this month. That's right! From humble beginnings, this brilliant Community has grown to a whopping 50,000 members. Wow! We couldn't be happier to see so many people join. So, from all of us here at iD, to all of our members and iD Superheroes, thank you for making the Community the epic place it is.
It's been a massive year for the Community. Since August 2020, we've doubled in size, and that means more iD members making the most of the knowledge on offer in our Help Articles, and learning from our awesome Legend rank holders. Not to mention, all our other smart cookies and helpful newcomers on their journey to Superhero status, sharing their own questions, tips, and help and support. You've all made the Community an awesome place to be.
Thousands of topics have been created in the past year alone, along with around 5,000 positive content helpfulness votes and 3,300 likes for helpful replies. In total, nearly 40,000 posts have been made since August last year. That's more posts than any other year since the Community was created. You guys sure have been active!
Here's a quick breakdown of the numbers since our brilliant Community started:
Posts so far: 75,720
Topics created: 25,310
Replies created: 50,420
Likes given: 8,560
Positive content helpfulness votes: 9,380
Those are some pretty big numbers considering the iD Community was created a little over three years ago. And that's all down to our brilliant members.
As we mentioned earlier, our iD Community has gone through quite the journey to get to this point. In our quest to create the ultimate place for our customers to hang out, we've introduced new categories, made content easier to find, ran many ace competitions, redesigned the Community homepage, rebranded the Community ranks, introduced our new help and support hub and shared our latest knowledge and top tips.
And we're just getting started… We've got loads more exciting new projects to share with you, so stay tuned!
The Community Superheroes…
You guys have been brilliant making this place what it is!
So much so, in 2019 we introduced the Superhero element to our Community. We wanted to create a way for the most knowledgeable and active members to thrive, reward them for everything they do, and make sure that when fellow members have their questions answered, they can see that the responder knows what they're talking about!
Since then, legends have been made. Our top three all-time leaders, @WelshPaul , @Gregor  and @terrywebbs have earned thousands of points between them by chatting with other members and answering their questions. They've gained quite a few knowledge badges and earned great rewards along the way (we're currently working on something extra special for you too!), and we couldn't be more appreciative of them. As the Community continues to expand, who'll join them at the top of the leaderboard? Only time will tell…
And just because you haven't quite reached legendary status just yet, don't think you've gone unnoticed. We see you! We'll be doing everything we can to help you climb through the ranks and become an expert on all things iD.
One of the people we've seen rising through the ranks recently is @andewhite. You've been very busy helping fellow iD members on a ton of topics including data, switching, phone reception and security code SMS messages to name a few. Thanks for getting stuck into the Community and embracing the Community spirit! You've already ranked up to 'Hero' level in a short space of time, and we're excited to see your onward journey to Superhero level. Let's see how you get on, how many points you can earn and how far you can climb.
We believe in you!
Once again, thank you to every single one of our 50,000 iD Community members. It's you that make this place great, and we can't wait to share even more milestones with you in the future!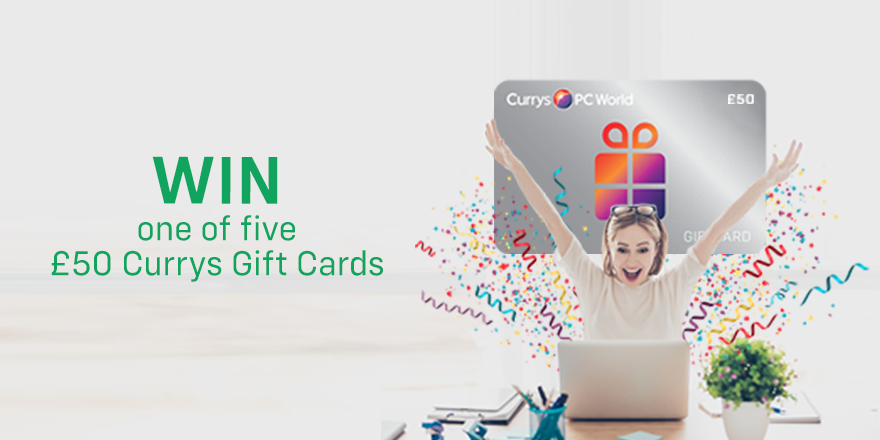 To celebrate achieving this awesome milestone we will be giving away 5 x £50 Currys gift cards!
That's right! Five of you lucky Community members will win a £50 Currys gift card to spend on some amazing tech!
To enter, all you need to do is:
Comment below what you love about the iD Community, what improvements you'd like to see and what new features you'd like added.
Good luck everyone!
@chattergirl
@IanMW
@Oli1287
@R3dsid3bo5rd
@Georgeasher