The iPhone 13 Range:
Since iPhone first launched back in 2007, few events in the tech calendar consistently drum up as much excitement as a new Apple release. Fans expect something big when September rolls around, and this year was no exception.  
A new iPad, iPad Mini and Apple Watch Series 7 all made a feature at the California-based launch. But of course, we can't forget the main attraction: meet iPhone 13! 
Like last year's line-up, four models were announced: iPhone 13, iPhone 13 Mini, iPhone 13 Pro and iPhone 13 Pro Max. With plenty of new features to dive into, including the jaw-dropping Cinematic Mode and the most powerful smartphone chip yet, let's take a closer look…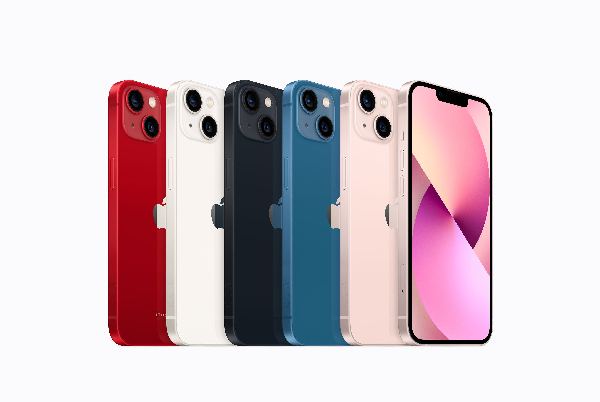 When it comes to design, why change a good thing? Each iPhone 13 model has the same size screen as its iPhone 12 predecessor, starting from the pocket-sized iPhone 13 Mini up to the 6.7-inch iPhone 13 Pro Max. The iPhone 12 range was praised for its stunning look and feel, so it's great to see Apple double-down on what iPhone users like. 
There are a few changes we shouldn't overlook though: the dual camera system on the iPhone 13 and iPhone 13 Mini switches to a diagonal layout, and the phones themselves are made much more sustainably. Those smooth plastic antenna lines are made from recycled bottles, so the phone has some cool eco credentials.  
The iPhone 13 has a host of colour options: Product Red, Starlight, Midnight, Blue and Pink. For those wanting the iPhone 13 Pro or Pro Max, there's Graphite, Silver and Gold options, plus Sierra Blue, a new lighter, brighter, more metallic shade than the iPhone 12 Pro's Pacific Blue.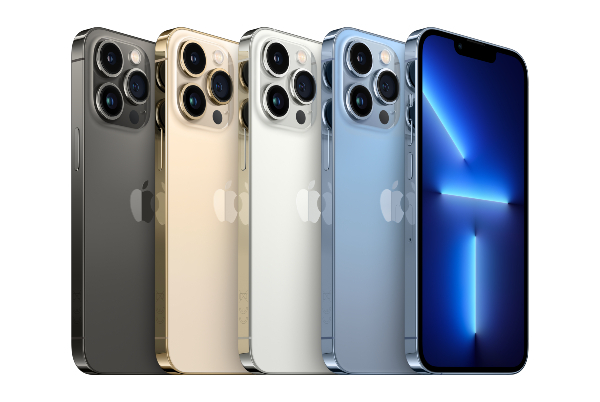 As for colours, the iPhone 13 has a host of options. It's available in Product Red, Starlight, Midnight, Blue and Pink. Pick your favourite and showcase your style!
The iPhone 13 Pro and Pro Max retain the Graphite, Silver and Gold options, while introducing all new Sierra Blue. It's a lighter, brighter, more metallic shade than the iPhone 12 Pro's Pacific Blue finish, and we think it's a real winner.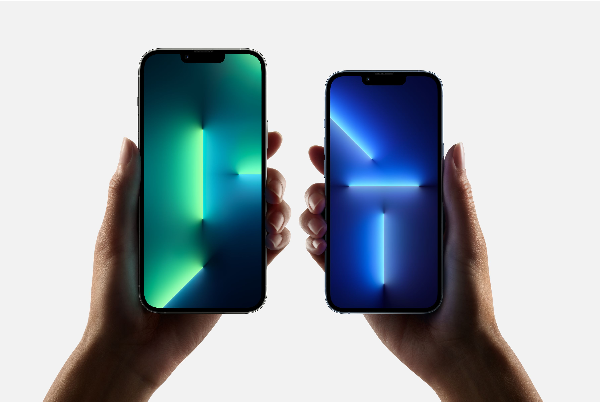 Like the iPhone 12 range, every iPhone 13 screen's a Super Retina XDR OLED – but this time they're even better. These screens can go up to 25% brighter, meaning you can easily carry on watching or scrolling when you step outside. 
And the iPhone 13 Pro and Max both now have a 120Hz ProMotion display like the iPad Pro, which adjusts to whatever you're doing. We've spoken about refresh rates before, and it's great to see Apple upgrade to 120Hz. It means smoother scrolling, smoother gaming and smoother viewing.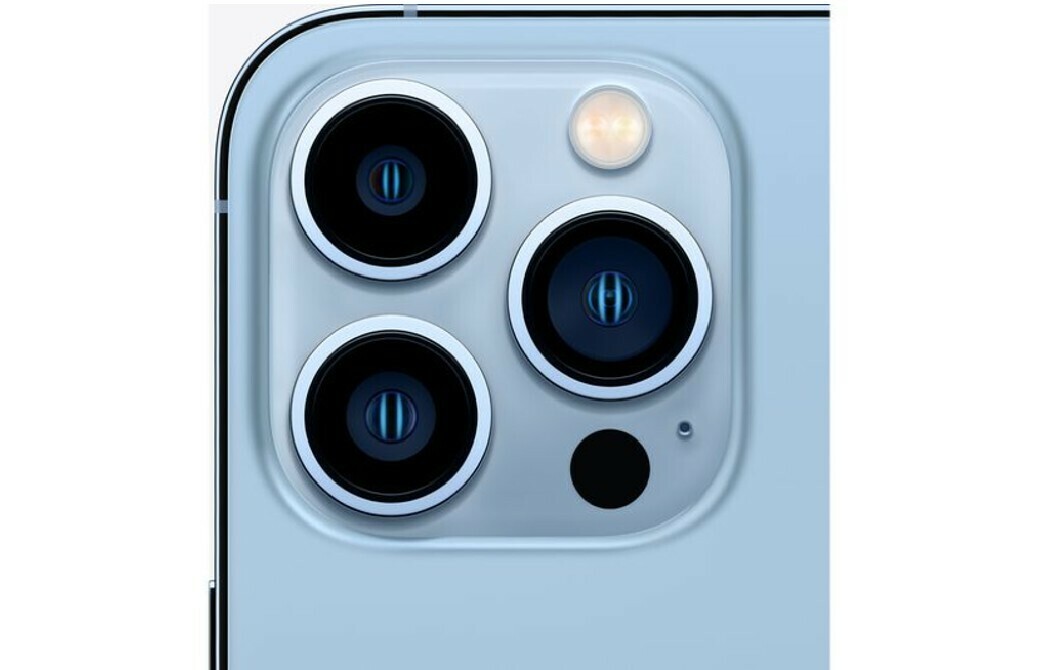 Camera quality is a key smartphone feature, and few do it as well as Apple. Both the iPhone 13 and iPhone 13 Mini have a new wide-angle lens which lets in 47% more light, meaning less image noise (blur) and more detail. Put simply: it shoots better, brighter and clearer photos.  
It's not just the wide lens though - the iPhone 13 and iPhone 13 Pro have larger apertures, while the Pro has the skills to capture 2.2x as much light as the iPhone 12 Pro, making it the best iPhone for night-time photography. 
Elsewhere on the Pro, autofocus has been added to the ultra-wide lens, so you can get even more creative. Now that macro photography is an option, the iPhone 13 Pro is powerful enough to shoot close-up shots, like rain droplets on leaves. 
The unveiling of Cinematic Mode was something truly different from previous iPhones. Essentially, shooting in this mode allows the focus to automatically shift with the action on screen. Combined with AI, it can even anticipate when a new object is about to move into shot, shifting the focus automatically.  
This filming technique usually means manually refocusing mid shot - so it's amazing that Apple has managed to replicate it with a killer combo of hardware and software. It even works with the selfie camera, too. And for even more creative control, you can manually change the focus by tapping your screen or locking onto another object in the shot.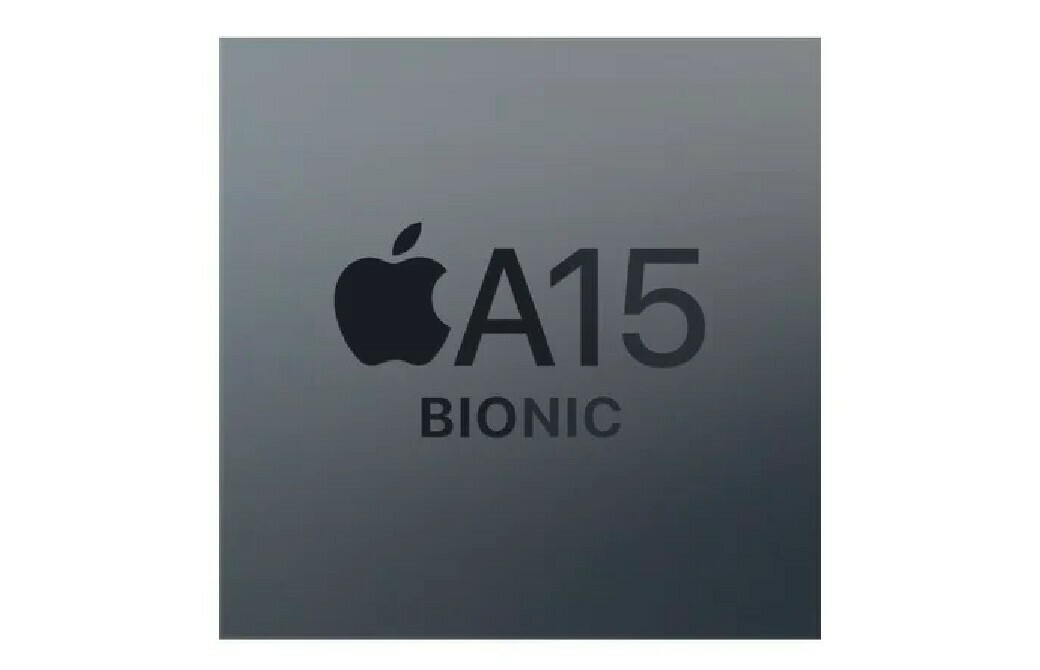 With every iPhone comes a new standard-setting chip. The iPhone 13 is no different – its chip is powered by a A15 bionic processor, which Apple claims to be the "fastest chip in a smartphone",  running up to 50% faster than competitors. 
Though the iPhone 13 and Pro models have the same chip, the regular iPhone will have 4 graphics cores while the Pro has 5, meaning the Pro is better for gaming and editing videos. But make no mistake, with A15 and 5G together, each iPhone 13 from the Mini to the Pro Max is a multitasker's dream.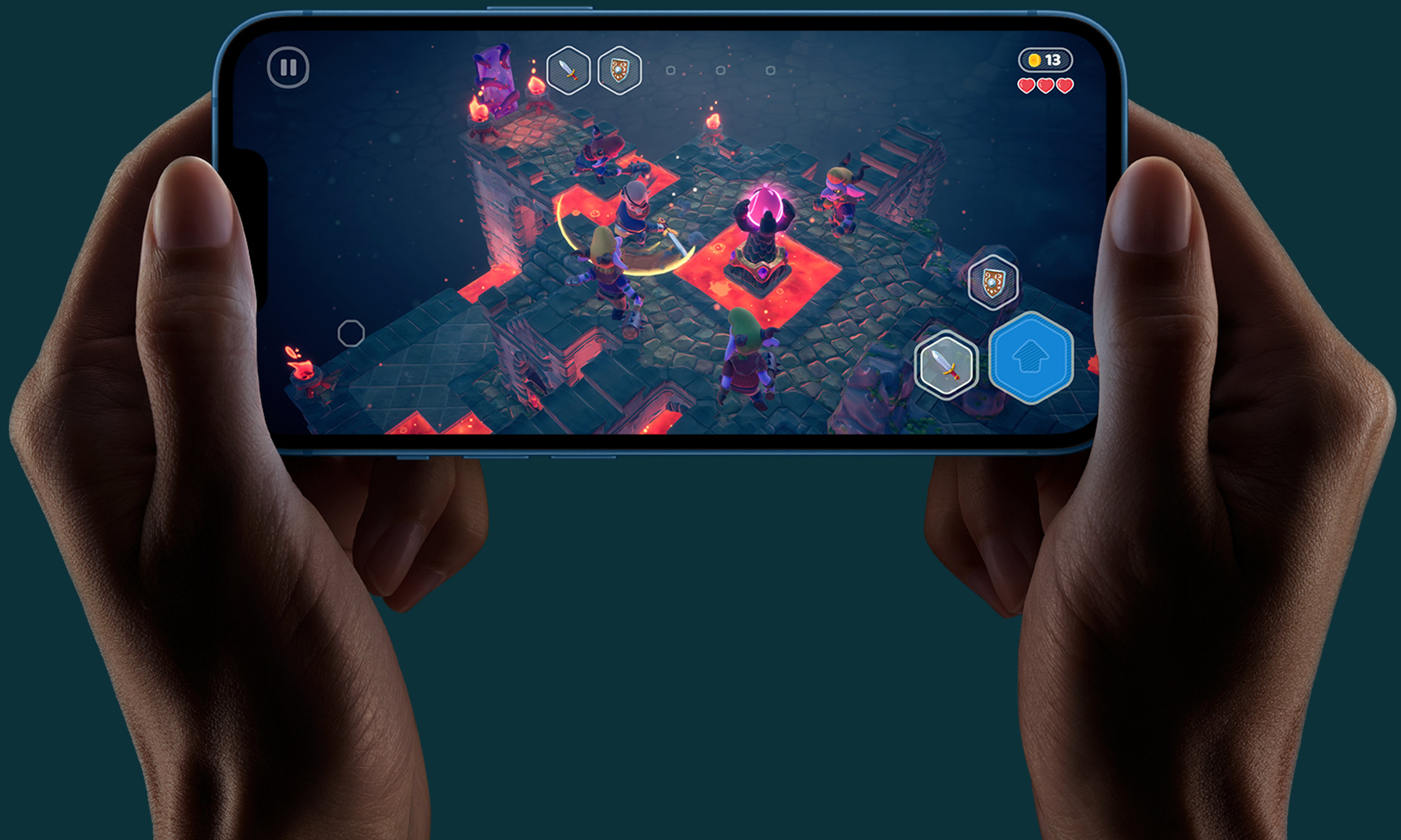 As well as being faster, the new chip is also more efficient. So expect the battery to get you further. In fact, iPhone 13 Mini and iPhone 13 Pro will give you 1.5 hours more power in a day compared to their iPhone 12 counterparts, while iPhone 13 and iPhone 13 Pro Max offer 2.5 hours on last year's models.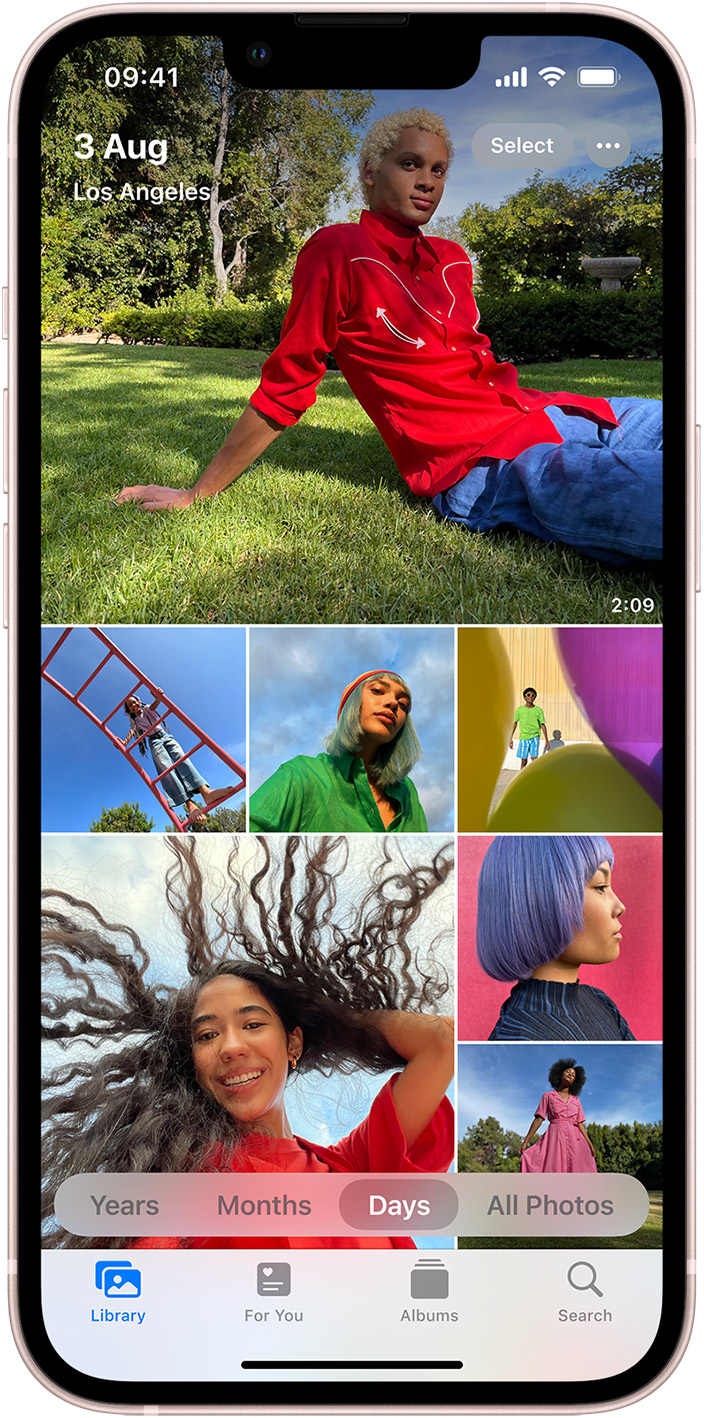 We can't talk iPhone without mentioning storage. These days we rely on our phones more than ever, and that requires more storage. That's why this year, Apple has effectively doubled storage capacity compared to iPhone 12.  
The iPhone 13 and iPhone 13 Mini have 128GB, 256GB and 512GB options to choose from – so whichever you go for, you've got plenty of room for all your apps, games and files.  
As for the iPhone 13 Pro and iPhone 13 Pro Max, these smartphones get a gargantuan storage upgrade. As well as 128GB, 256GB and 512GB options, there's now a fourth 1TB option. That's roughly enough space for 250 movies and is likely to be even more storage than your laptop. 
When and where is the iPhone 13 range available?
Want to get your hands on the latest iPhone? Pre-order the iPhone 13 and iPhone 13 Pro now - and all iPhone 13 handsets will be available on Friday September 24th. 
iD is offering great deals on the latest iPhone line-up, combined with all the flexibility and control you need. Enjoy ultra-fast 5G coverage, roll over your unused data, cap your out-of-plan charges and stay fully on top of your expenses from the iD app, right there on a gorgeous new iPhone.