I am going on holiday to Morocco in the summer and I wanted to know if I could use my data allowance there??
Best answer by Gregor 1 July 2019, 00:19
Hi
@Brandonne
Only European Countries are included in roaming without extra charges. Since Morocco is in Africa it is not going to be cheap to use your data or even call anyone.
Below I have posted all the charges that you will occure if you use roaming in Morocco.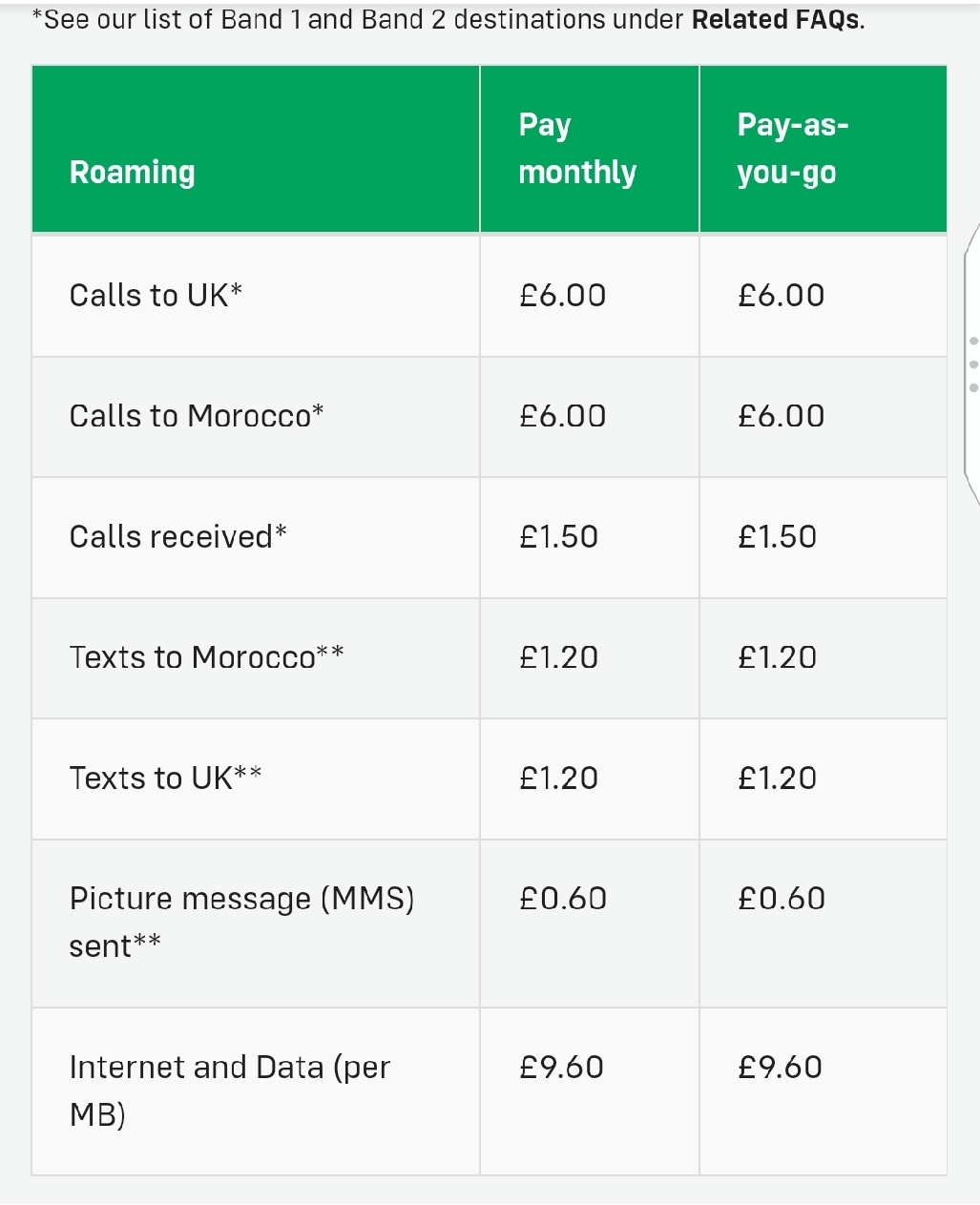 View original