Where on the iD website are roaming charges outside the 50 inclusive destinations displayed? Specifically I'm looking for Malaysia.
This link on my bill and provided jb other threads on this forum does not work (as of 10/10/19) https://www.idmobile.co.uk/help-and-advice/international-and-roaming-charges
I have searched the website and can't find the charges listed anywhere. I've tried in both mobile and desktop versions in Chrome for Android.
Best answer by Gregor 10 October 2019, 19:28
Hey
@malay123
I have checked the link that you provided and it worked for me. I will post screenshots below with all the prices listed.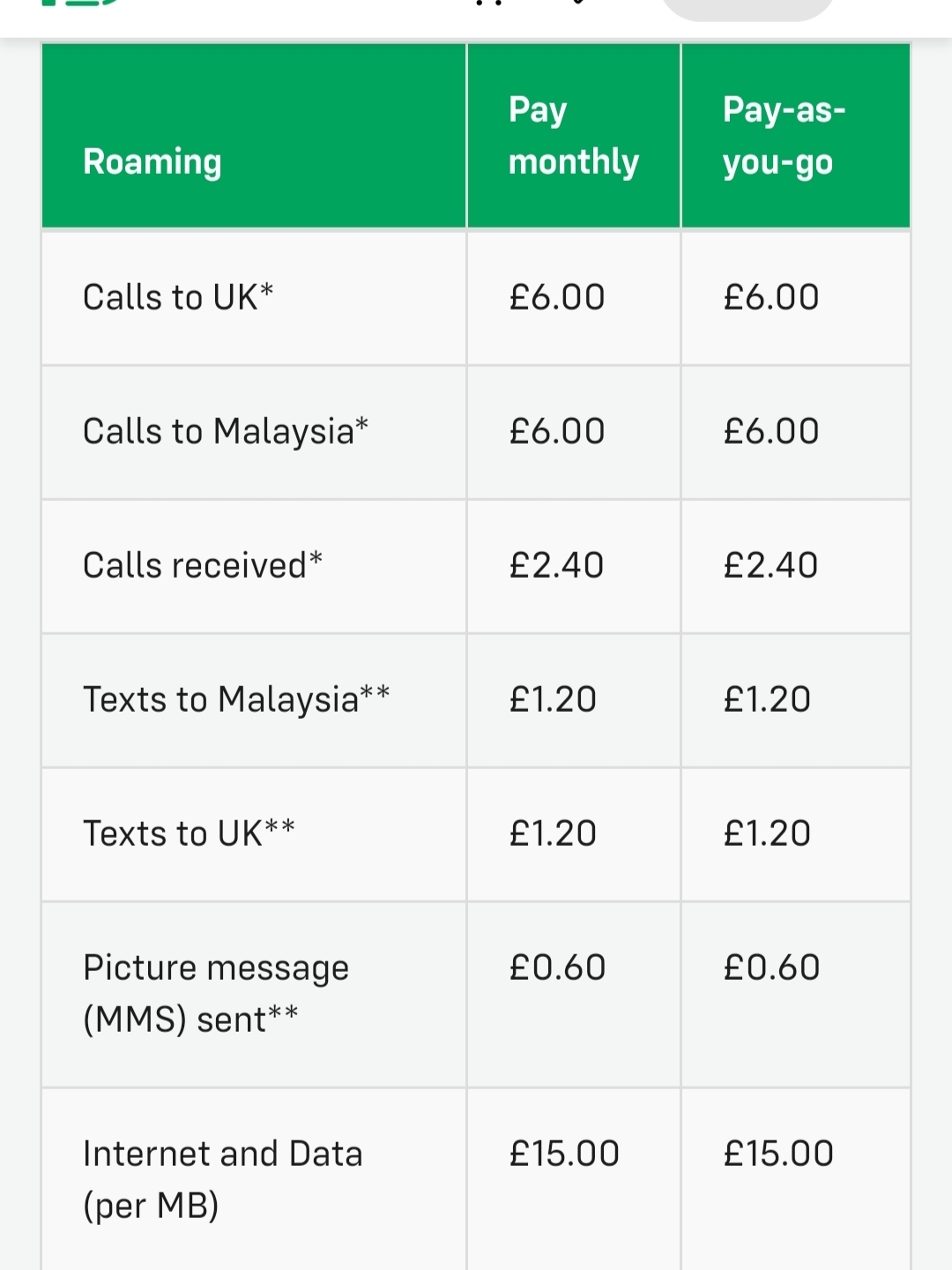 KIndia Regards
View original