Hi I'm having problems connecting to the internet with my mobile router while roaming. I have set the router to and my id mobile account settings are set to roaming. What are the I need to change please.
Best answer by Mohammed 27 May 2019, 11:58
Hey
@Jackos
,
That would explain the issue here.
The Three UK APN setting works fine in the UK but when you're Roaming, you'll need to use the iD Mobile APN Settings found here:
https://www.idmobile.co.uk/help-and-advice/get-your-settings
I've attached a screenshot in-case you are unable to access the website to locate this.
Mohammed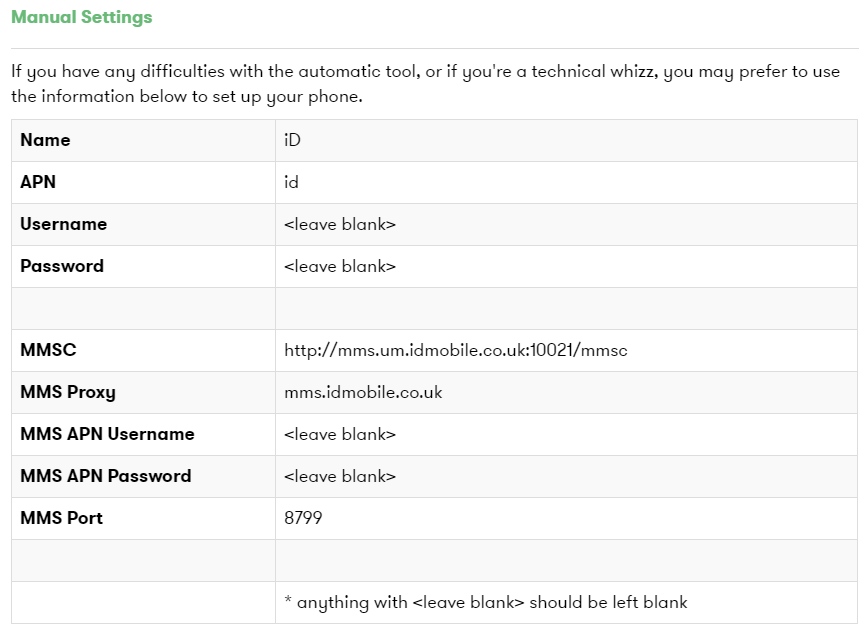 View original