Why on some months do i get a bill for £5.00 and om other months a bill for £10.00 on a £5.00 per month plan. Why are the recurring fees doubled sometimes?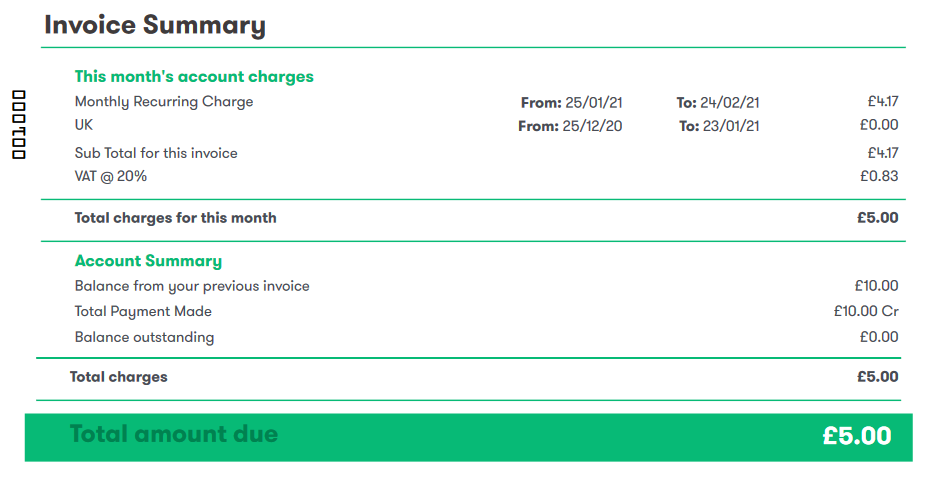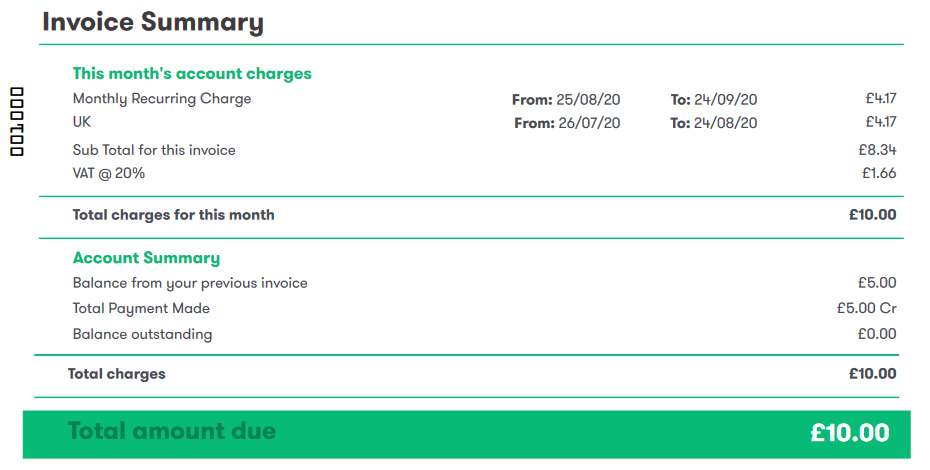 Best answer by Michelle 2 February 2021, 17:39
Hi @APM123 
You do have some out of plan charges on some of your bills.
The out of plan charges are listed under invoice summary - UK.
To find out more information on out of plan charges please click the link below:
https://www.idmobile.co.uk/help-and-advice/call-charges
I hope this helps. 
Michelle 
View original