Hi. I have just got a ID sim and yesterday purchased a new sim free Honor 8X - I've also updated the software on the phone to the latest version. I can get wi-fi calling to work, however I can't get 4G calling. The coverage checker confirms I can get 4G voice calling in my area and I full 4G signal strength.
I can't see any option in the settings to turn this on so am I doing something wrong...? If I make a phone call it drops from 4G to 3G whilst on the call and then goes back to 4G when the call is ended, so that confirms it isn't working. Should there be some icon in the notification bar saying 4G calling is on etc?
Thanks.
Best answer by Gregor 17 January 2019, 12:44
Hi
@fix777
4G is used mostly for data so you can have fast browsing experience. To make calls over mobile network 2G/3G is completely sufficient and does not require 4G to be available.
You should have a setting on your phone where you can choose how your phone connect to a network. It should look like this on screenshot below, make sure that top option is highlighted.
Regards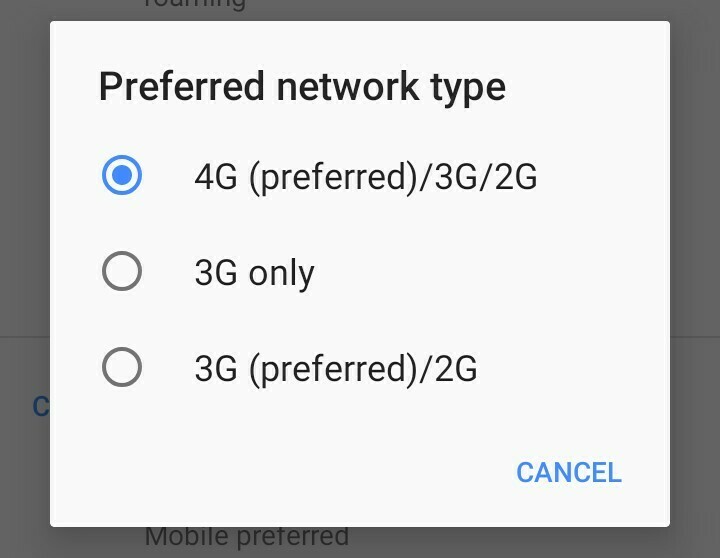 View original