Customers should not be forced to fill a survey to opt out of your emails.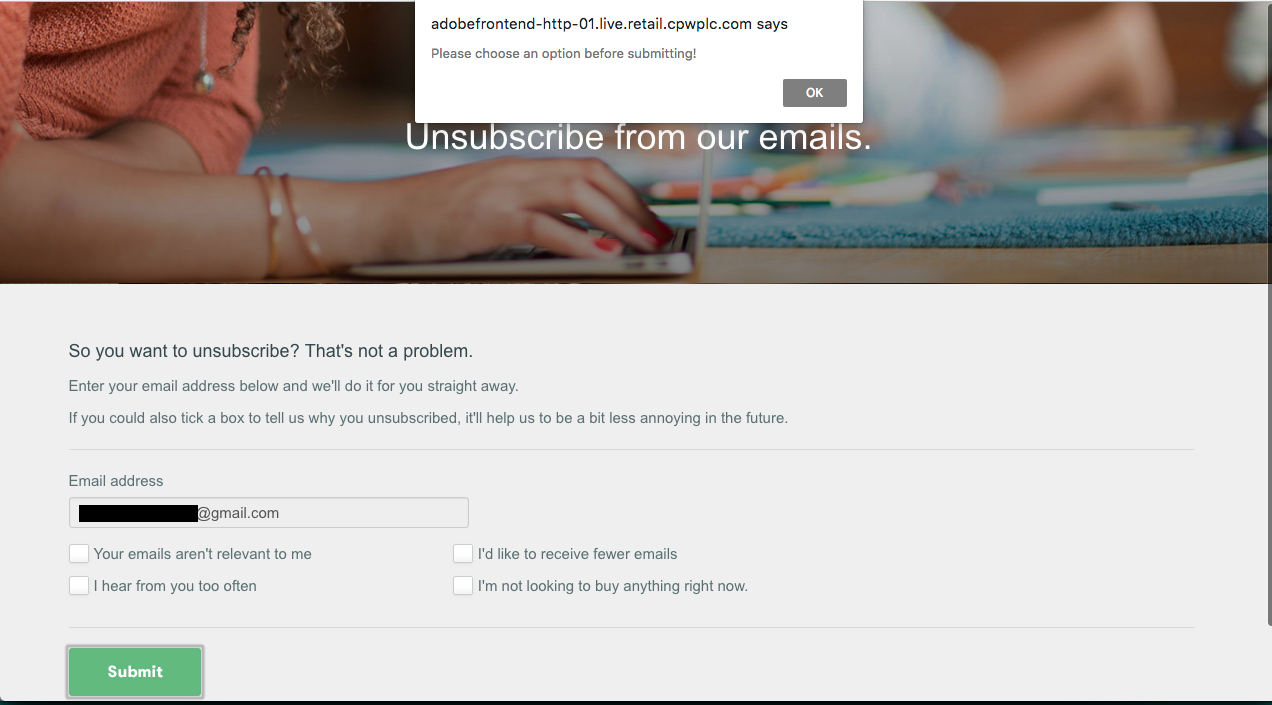 Best answer by Ryan 26 September 2018, 15:44
Hi
@agonzalez
,
We've spoken to our Data Protection Officer who has advised that it is not against legislation to ask customers to provide a reason for unsubscribing; it helps us as a business understand why our customers are not interested in receiving marketing communications and it offers us additional ways of improving our services.
However, we understand that you may not wish to select a reason for wanting to unsubscribe.
We have fed back the information regarding the survey emailed directly to you and this will be thoroughly investigated; we're really grateful that you sent that to us so we can now work towards putting a fix in place.
You can use the following link to opt out of marketing and you won't need to select a reason why:
https://www.idmobile.co.uk/unsubscribe
Alternatively, drop me a PM and we can arrange to have your details removed for you.
Thanks again for your patience, I know that this took us a little bit longer than usual to come to a conclusion but we're glad to have been able to offer a resolution.
Ryan
View original