Want to make someone's Christmas extra special this year with a new phone? For all interests and all ages, we've come up with a list of five phones to fit everyone's Christmas stocking.
Galaxy S9 Plus – for the movie buff in your life
A bigger version than the S9, the S9 Plus has a 6.2-inch widescreen Infinity Display made for film fans. It covers almost the entire surface of the phone, so nothing will take their focus away from what's happening on-screen. And with Quad HD+ resolution, they'll see everything happen in spellbinding quality.
The stereo speakers in the S9 Plus are incredible too, producing Dolby Atmos surround sound. They will feel like they're in the cinema. They can even enjoy this next-level sound on the free AKG earphones included in the box. They'll be fully immersed in their favourite Netflix binge on the train, without annoying the other passengers.
Interested? You can
order the Galaxy S9 Plus here
.
Google Pixel 3 – for a budding photographer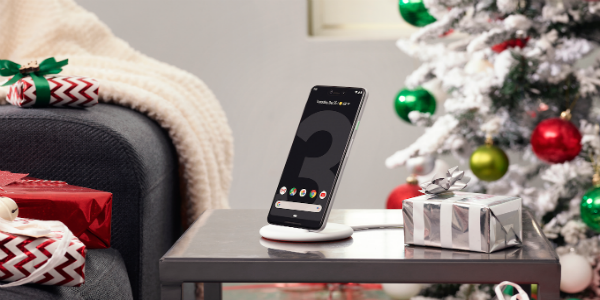 It's official - the Google Pixel 3 has one of the best cameras around.
Not only is it brimming with features to make photos taken on it look amazing, but it uses the latest in AI tech to help the user snap that perfect shot. It calculates things like lighting conditions, contrast and brightness, and even adjusts the settings automatically.
If you haven't of Top Shot, get ready. This cracking feature uses AI to take a whole series of photos and then cleverly recommends the best one. So if the family's gathered round for a Christmas photo and someone blinks, no worries - Top Shot will pop back in time to find that split second when everyone's got their eyes wide open.
Are they a selfie lover? Then the Group Selfie Cam is one for them. It uses the phone's dual front-facing cameras for super wide-angled selfies - so they'll get more background, friends or family into the frame.
Interested? You can
order the Google Pixel 3 here
.
OnePlus 6T – for a thrill-seeking gamer
If they can't get enough of crushing candy or go barmy for the battlefield, you'll naturally want to get them a phone that can keep up with the action. The OnePlus 6T is a total powerhouse, and its huge 6.41-inch AMOLED display and Smart Boost mode makes it an obvious choice for gamers.
For starters, Smart Boost helps games load up to 20% faster, and gives them much better frame-rates. They'll experience super smooth on-screen action even after an hour of playing an intense 3D racer like Asphalt 9: Airborne. The OnePlus 6T will handle all of their gaming demands.
And if you needed more proof, there's even a dedicated gaming mode that keeps the display bright and stops notifications getting in the way of the onscreen action – they appear as small floating bubbles instead.
Interested? You can order the OnePlus 6T here.
https://www.idmobile.co.uk/search?q=OnePlus+6T+
Huawei P Smart – for the kid in the family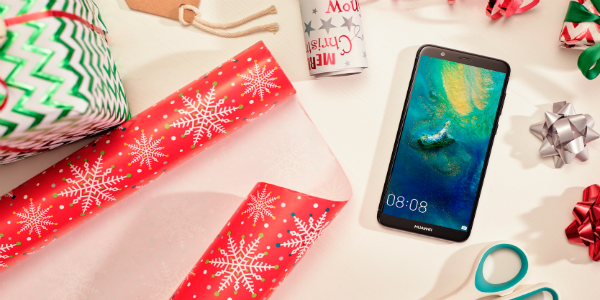 They want an extra pricy flagship, you're thinking of dusting off your old 3310 – why not start them off with a good quality budget phone instead? If they look after it, you can upgrade them to something fancier in a couple of years. But as far as this Christmas goes, we suggest the Huawei P Smart.
The only thing budget about this phone is the price. The Huawei P Smart is jam-packed with the kind of specs that much more expensive phones would be happy to have.
The lenses on the impressive dual lens camera work together to create stunning bokeh shots with blurred backgrounds. And the 5.65-inch display is top quality too. It stretches from edge-to-edge and is bright and sharp - perfect for playing games and watching movies on, and most importantly – browsing the web and finding out lots of facts for their homework. Now that's smart parenting.
Interested? You can
order the Huawei P Smart here
.
Galaxy J6 – for a no-nonsense gran
Grandparents are always the hardest to buy for. This Christmas, get them something they need, like a Galaxy J6. It's an affordable choice that's packed with Samsung's best tech – a lot of which is specifically designed for older users.
Switch on Easy Mode straight away, and they'll be able to enjoy a simplified layout with bigger fonts and an overall clearer navigation. Easy Mode aside, the 5.6-inch display is bright and sharp, and covers virtually the entire face of the Galaxy J6 – keeping the size of the handset compact and light.
Plus, the 13MP camera is easy to use and will take gran's family snaps to a whole new level. Then, they can store all those precious family photos on the 32GB of inbuilt storage space.
Interested? You can
order the Samsung Galaxy J6 here
.
Those are our five phones that would make fantastic Christmas presents. In fact, they're so fantastic, maybe you should think about treating yourself to one while you're at it!