Getting food and groceries delivered to our homes is at an all-time high. Last year alone, delivery service use grew by 123%. All you need is a phone and a few choice apps, and you can have meals and groceries delivered to your door in minutes.
But which delivery services are the best for you?
With so much choice out there, we thought we'd highlight some of the best there is and make it simple for you to work out which ones would suit you. Some are UK wide, while others are exclusive to major cities. Some offer delivery in minutes while with others you have to book a slot and wait your turn.
Let's see which services really deliver… 😉
Just Eat

Did somebody say Just Eat? You've probably seen the ads, but what's in it for you? Just Eat delivers to lots of cities and regions in the UK and cover big high street names like McDonald's, Greggs as well as loads of small restaurants.
Their app makes finding your perfect takeaway easy, but they currently lack options like seeing how far away your takeaway is. There's a delivery and service charge with each order, but you might prefer that to walking to the takeaway in the rain!
Uber Eats

Uber is a global phenomenon for competitively priced taxi rides, but did you know that they've got into the takeaway game too? And because it's Uber, you can always see how far away your food is.
While Uber Eats isn't always the cheapest option, they regularly run promotions and offers – so it's a great pick if you love a discount code!
Deliveroo
Deliveroo was one of the earliest app-based takeaway options, and they're incredibly well established. They not only cover high street favourites like KFC and McDonald's, but you can also order anything from daily groceries to a bottle of wine.
With each order, you'll be charged a service fee and delivery charge, but you can also go premium to get free delivery on all orders. It's a great option if you're using Deliveroo regularly.
Groceries and ingredients:
Oddbox

Getting your food delivered doesn't just mean takeaway. Aspiring chefs who like to do their bit for the planet should look into services like Oddbox. Founded in London in 2016, Oddbox works with farmers to deliver fruit and veg that is still delicious but may be a bit wonky for supermarkets to stock – and so would be wasted otherwise.
They currently deliver to London, Bristol and much of the South of England, but are expanding their delivery service. Watch this space!
Ocado

If you don't want to spend Saturdays pushing a trolley around Waitrose or M&S, Ocado is a great alternative. You can get thousands of groceries from big brands. But it's not for little shops, since the minimum spend is £40.
The good news is that you'll likely get a next-day delivery slot between 7am and 10pm, so it's great for weekend deliveries. Spend a little extra and you can get a SmartPass, which gives you priority access to the most popular slots. They're also committed to reducing CO2 emissions and using recycled carrier bags.
Getir

Fancy a snack or need an essential ingredient? When you need groceries right away, Getir gets them to you. Getir reckons it can get you what you need in as little as 10 minutes, and cover lots of major UK cities.
Their app contains 1,500 products which updates in real time, so you won't have to make do with substitutions. There are always deals and promotions, so you won't miss out on those supermarket bargains either.
The delivery fee will vary depending upon where you live and how much you order, but it'll save you from making a trip to the shops.
Pasta Evangelists

Love pasta but can't wait? Pasta Evangelists let you choose from 10 recipes a week and they offer next-day delivery that fits right through your letter box.
The sauces are premade, so you'll just need 10 minutes to heat up the pasta. Vegans and vegetarians are well catered for, with authentic recipes like orecchiette with pesto and a pistachio crumb. Fancy!
HelloFresh

If you love restaurant quality cooking, but don't fancy peeling potatoes, HelloFresh gives you the best of both worlds. Sign up for their service and they'll send you a pre-prepared meal kit that you can put together at home in as little as 20 minutes.
They offer three different plans – family, classic or rapid – plus you can decide how many meals you want a week. And it's all pretty good value. Sign up for three recipes a week for two people and it comes in at £5 a meal. Not bad for a seafood linguine!
Allplants
Lots of us are either trying out veganism or at least making an effort to cut down on meat, but thinking up quick vegan options on a weeknight can be a headscratcher.
Allplants currently have 50+ different ready meals to choose from, including a jackfruit burrito bowl or mushroom risotto. And since they come in recycling friendly packaging, you can just heat them up straight away or keep them in the freezer for when you need them.
Meals come in at about £7-8 per serving, so maybe not the cheapest, but subscribe and buy in bulk and you'll make savings. Delivery is UK-wide and free on weekdays, but there's a small charge for the weekend.
Competition Time - Closed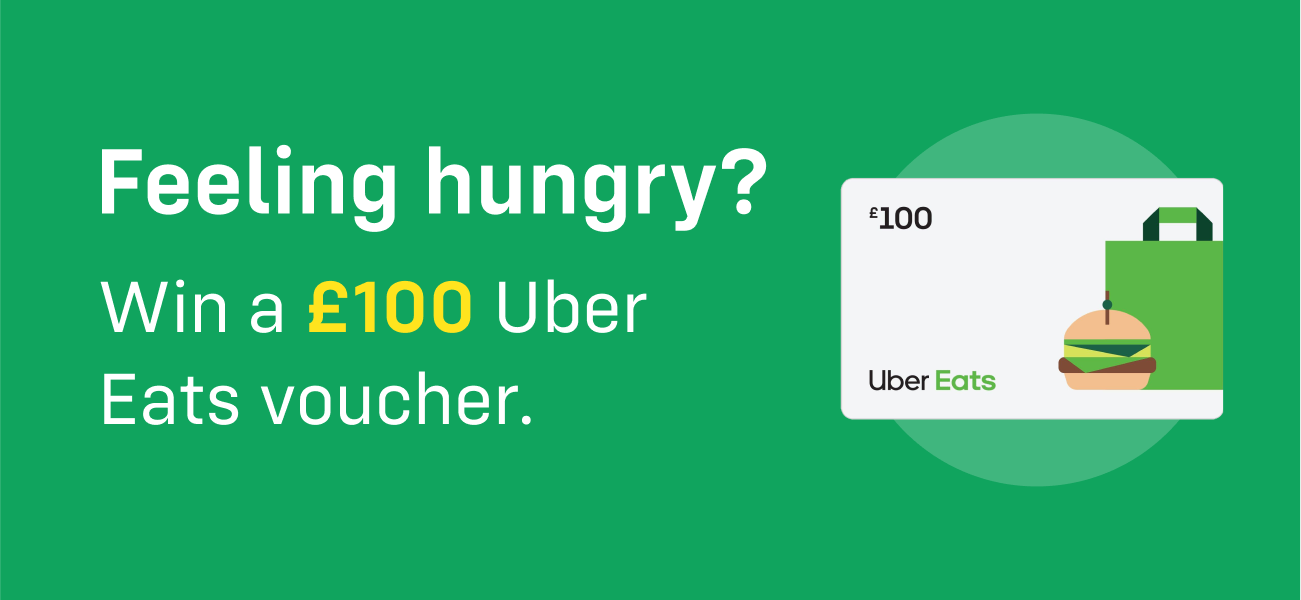 This month, we want to know which is your favourite delivery service and why? Maybe it's the convenience of Ocado, perhaps you like a cheeky Uber Eats, or you could be a "pasta evangelist".

Those who share their thoughts will be in with the chance to win... a £100 Uber Eats voucher!

The competition ends at 23:59 on 20th May 2022, and we'll announce the lucky iD community winner shortly after.