Whether you've just got a shiny new Android phone (congrats!) or have been attached to your trusty old one for years, here are some of our favourite hacks and tips to help you get the most from it…
1. Track your Android phone
There's nothing worse than losing your phone. That's where Android's 'Find My Device' feature can help!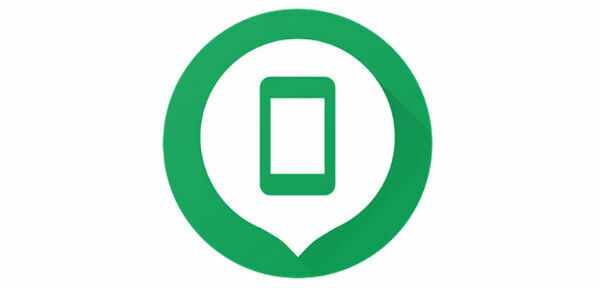 If you added a Google account to your Android device during set up, then 'Find My Device' is automatically turned on. So, if the worst ever happens (fingers crossed it doesn't, obviously) and your phone goes missing, you can track it down.
Just type 'android.com/find' into your web browser, and log in with the same Google account that you added to your phone. You'll then be able to see the location of your device. Hopefully, it will show your own address, or a close friend or family member. Then it shouldn't be too difficult to track it down, and you can even make it ring out loud to aid your search (providing it can access the internet, and 'location' is turned on).
If your missing phone is at a location you don't recognise, then 'Find My Device' has a few other features to stop someone you don't know from using your phone. First of all, you can erase all the data from it remotely. Then you can lock it down to prevent access, and write a message that'll appear on the lock screen. So if a good Samaritan finds it, they'll be able to get in touch.
2. Show emergency contact info on your lock screen
If you're using a pattern, fingerprint or pin lock on your Android phone, you've got the option of putting contact details (like an email address or other phone number) on the lock screen. Then if you lose your phone, someone can get back to you using that contact info.
To do this, go to: System settings > Security > Personal >> Lock screen & Security >> Add your alternate mobile number.
3. Use custom caller ringtones
It's always good to know who's calling you. And a fun way of doing this is by assigning custom ringtones to regular callers like your friends and family.
To do this, go to the Contacts app > Choose the person >> menu options >> edit >> assign ringtone. You can choose any default or custom ringtone, or an mp3 song if you want to personalise things even more.
4. Take a cheeky screenshot
Quick! If you want to grab a screenshot of what's on your phone (such as webpages, text messages, or proof of getting an awesome high-score on your favourite game), here's a speedy way of doing it:
Hold down your power and volume buttons at exactly the same time. You'll know it's worked because the screen flashes and you hear a shutter sound. Your image will then be saved to your gallery.
5. Take it easy, and disable your lock screen
To keep your phone safe, you might have set up a PIN code or fingerprint scanner to unlock it. Wise move - but it does make it more inconvenient to access your apps. Google's Smart Lock feature lets you remove these security obstacles, giving you instant access to your stuff - but only when you're safely at home.
To enable Smart Lock, go to Settings > Security > Smart Lock. As well as disabling the lock screen when you're at home (that's the trusted places option), you can also disable the lock screen when your phone's Bluetooth is connected to a trusted device, like your car stereo. Ideal for long car journeys.
6. Download the iD Mobile app from the Google Play Store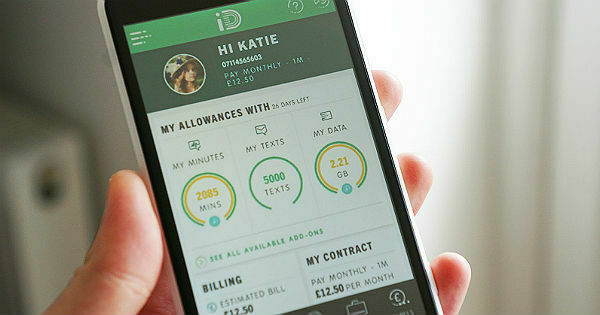 Of course we had to add this one in… but we think it's very cool! You can control your iD Mobile account on-the-go (check allowances, view bills, set a cap, change your plan and more) by simply
downloading the iD Mobile app from the Google Play Store
. We'll let you into a little secret too - it's completely free to download, and won't eat any of your data allowance if you're not connected to Wi-Fi!


7. Transfer your old apps and data to your new Android phone
Getting a new phone can be amazing… but also a little tricky if you want to bring all your apps, music and photos with you. Whether you're switching from an old Android or iPhone, check out our guide to find out how to seamlessly switch everything over to your new Android phone!
Read more about how to switch your data here
8. Install some apps
One of the big advantages of a smartphone…all kinds of apps to explore and download from the Google Play store! To find the Google Play Store simply look for the icon in your menu or search 'Google Play Store' using your phone's search bar. Open it up and get discovering! Some apps are free to download and some you may need to purchase. Prices are clearly displayed under the app title and you can also check out reviews from users to help you decide whether to buy.
9. Say hello to Wi-Fi Calling
Wi-Fi Calling is available for selected Android phones on iD Mobile, and it's a really handy feature. It lets you use Wi-Fi to make calls and send texts when coverage isn't great. If you're in a remote location or hit an indoor blackspot, it could be just what you need.
Read more about Wi-Fi Calling here
And there you have it! Our 9 tips to help you get the most from your Android phone. Any questions on what you've read? Or would you like to share some tips of your own? Then go ahead and post a reply below.