It's no secret that joining a gym is such a popular resolution every new year. Though the festive feasting and relaxation are always a yearly highlight, the time comes when you've got to regain that motivation and strive for a healthy body and mind.
It doesn't have to mean running straight to your local gym on January 2nd and signing up for super-duper deluxe membership. There are plenty of things you can do to look after your health! Here are a few ideas that we've found incredibly useful for health and fitness goals…
Keep an eye on your food intake
Looking at your diet is the best place to start when planning for your health. And no, we don't mean cutting out everything you love and sticking exclusively to salads indefinitely. What we mean is, everything in moderation!
When you track what you eat and plan your meals in advance, you can plan a more effective workout routine – but more on that later. Here are a couple of apps we think are perfect for recording what you eat:
See How You Eat:
Free with in-app purchases on Android and iOS.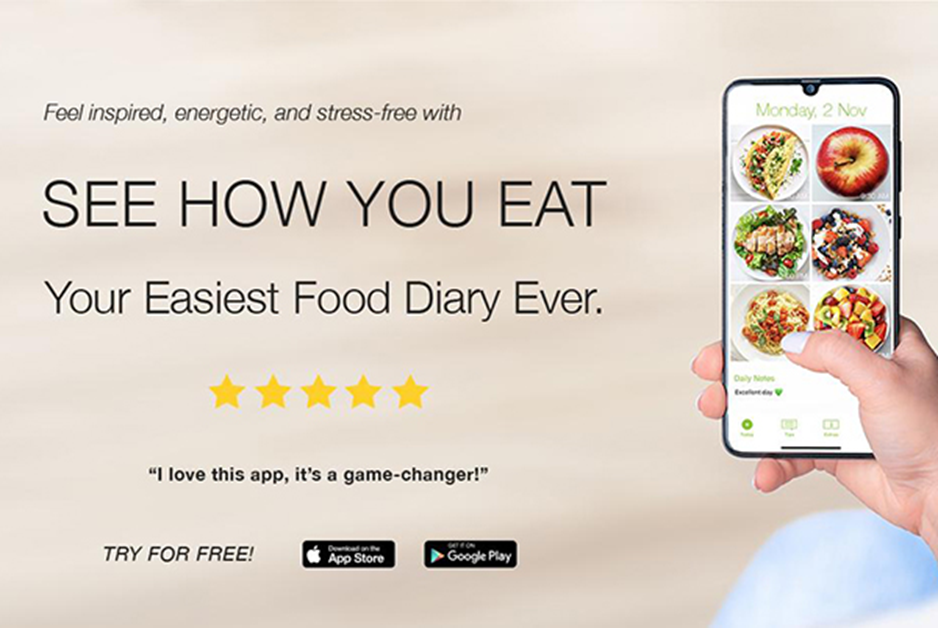 Let's be clear: nobody enjoys calorie counting. It's time consuming and can often feel like writing a diary entry after every meal. But it doesn't need to be that way. With See How You Eat, you take pictures of your meals instead of typing every element of the meal and working out the calories.
This is a surprisingly effective way to adjust your eating habits. People that keep a food journal tend to make healthier choices and become more conscious of portion size, two big ways to improve your diet! And if you've got a personal trainer or fitness guru in your corner, you can just send them a screenshot of your 9-day food intake rather than and endless list. Easy peasy!
MyFitnessPal:
Free with in-app purchases on Android and iOS.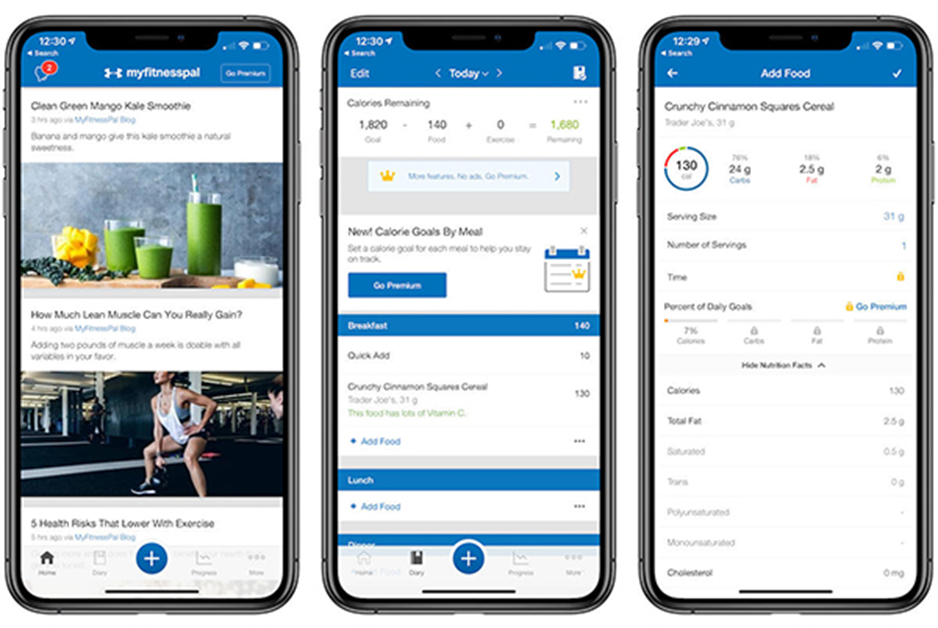 You've probably heard of this app before from avid gym-goers and fitness fanatics, but did you know it's great for tracking food intake?
Whatever you eat, whether it's a meal or just a snack, you can quickly add it to your food diary by scanning the barcode or typing it into the app's database of over 14 million foods. Once it's logged, you can look in depth at your nutrition intake and accurately see what's working for you and what's holding you back. Need meal inspo? You'll find loads of inventive and healthy recipe ideas right there as well. Make those calories count!
Picture the word 'exercise' and you're probably thinking about a row of treadmills in a typical gym that plays loud music on a loop. But it doesn't need to be that way!
In the height of the lockdown period in 2020, we adapted to restrictions and become more creative in our fitness routines. Why not be creative again? Whether it's a step-by-step yoga guide on YouTube, circuit training in your local park or a Couch to 5K, finding the regime or type of gym that works for you is important for nailing those long-term goals. Check out our suggestions:
Barry's Bootcamp: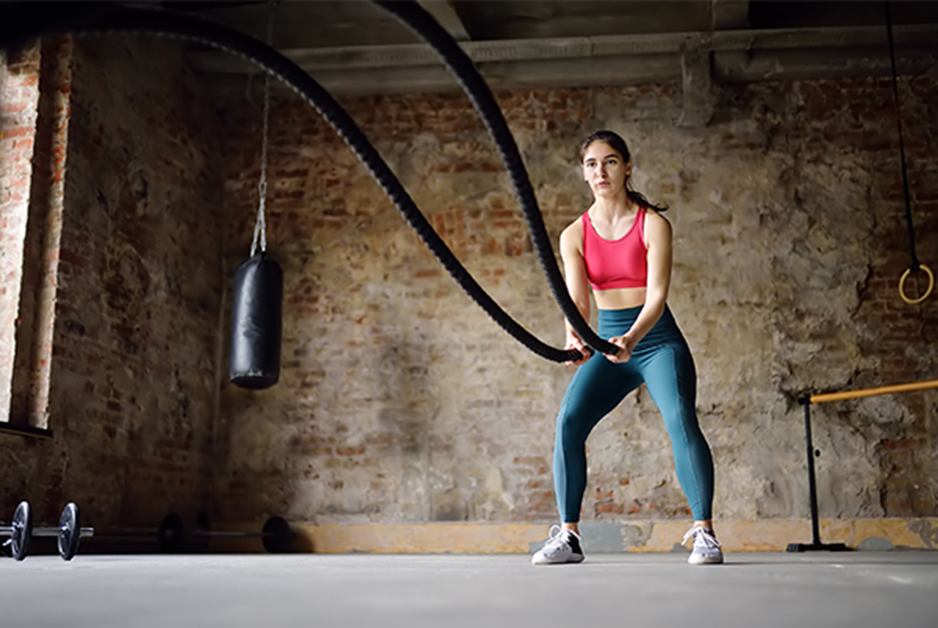 It may be a gym, but this is not your average place to work out. Barry's Bootcamp is all about high intensity interval training (HIIT). Split into two rooms, Tread and Floor, you can stick with either strength training or cardiovascular exercise, or mix it up and do both. Barry's routine offers up to a 1000 calorie burn-off over the course of a session, with brilliant instructors that help you work efficiently towards your goals, whatever they may be.
Promising an elevated heart rate throughout the entire workout, this is a gym that makes every second of training count. Give it a try but be warned… it's not for the faint hearted!
F45 Training: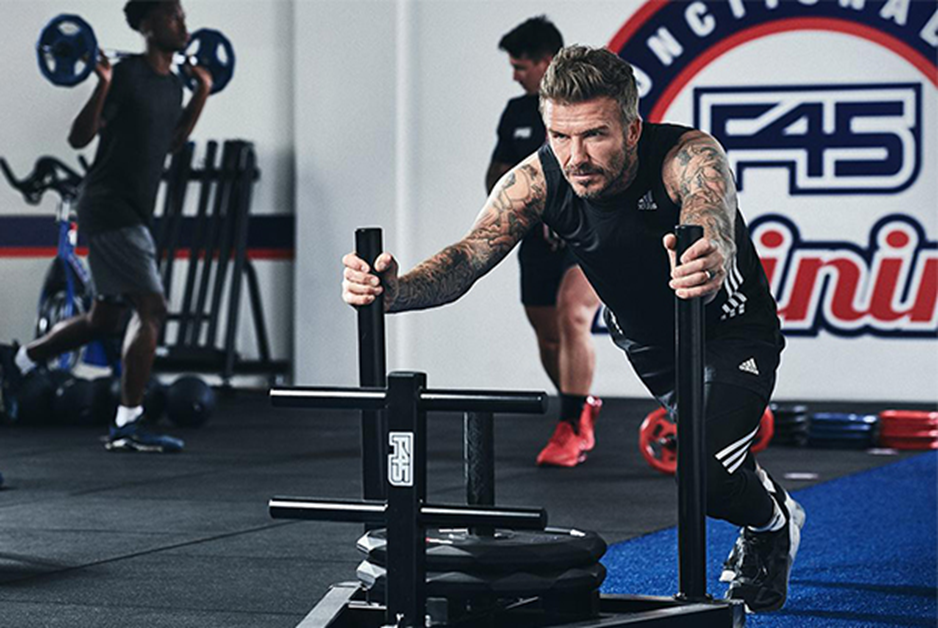 Need a bit of team spirit to keep yourself motivated during exercise? That's what F45 is all about! The F stands for 'functional training', and sessions are a mix of circuit and HIIT style workouts that are designed for everyday movement.
As you may have guessed, every session is just 45 minutes, making it easy to squeeze an effective workout into even the busiest schedule. You'll meet loads of fantastic people with similar goals, so you can motivate and inspire each other to peak fitness. Three days a week are dedicated to cardio, three are for resistance-based workouts, and one is a hybrid. Pick the sessions you want to attend and go for it! It's a great system, and it means sessions never have the chance to get boring, so you're less likely to slip back into unhealthy habits. 
Treat yourself to a fitness tracker
The best gyms have high-tech equipment that'll give you stats like calories burned, heart rate and time spent on a particular machine. But what if your routine isn't gym-based? What if you want more comprehensive stats about your full workout, not just one exercise at a time? If that sounds like you, consider a good fitness tracker as your new gym buddy.
FitBit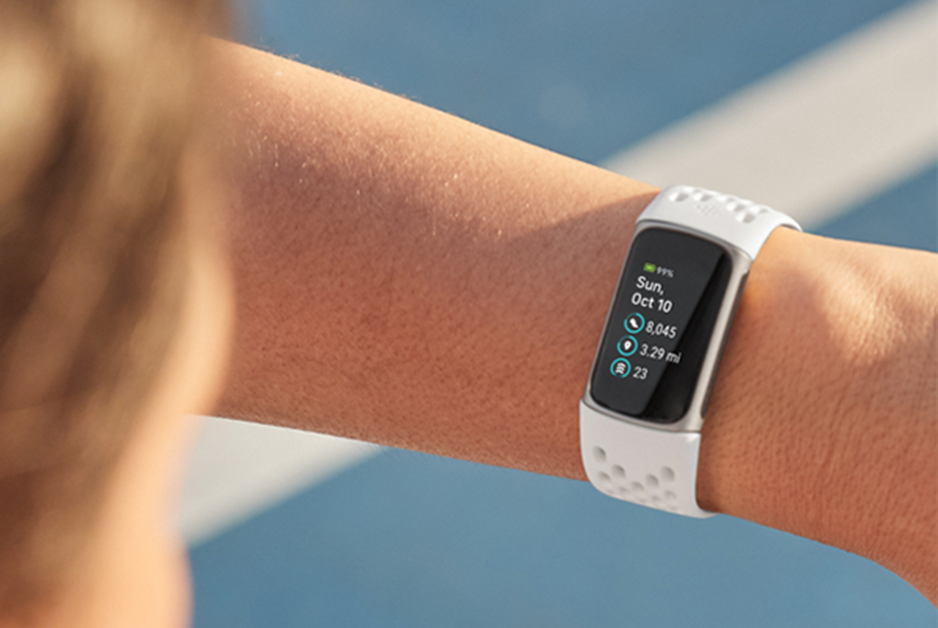 Fitness trackers like the Fitbit Charge 5 can really prove invaluable in making each workout count. Yes, it can count steps, calories and heart rate, but it can do so much more. It measures your resting heart rate to build a better picture of your fitness, and awards you with Active Zone Minutes for the time you spend at cardio, fat burn or peak heart-rate zones.
When you're back home after an evening gym session, the Charge 5 can even help you manage stress and track your sleep, so you gain as much from rest as you do from exercise. Clever!
And if you have an Apple Watch, there's no shortage of amazing health and fitness tricks you're keeping up your sleeve. The latest Apple Watches can take an ECG from your wrist, measure blood oxygen levels and track all kinds of workouts – not to mention store your favourite workout tunes.
Nike Training Club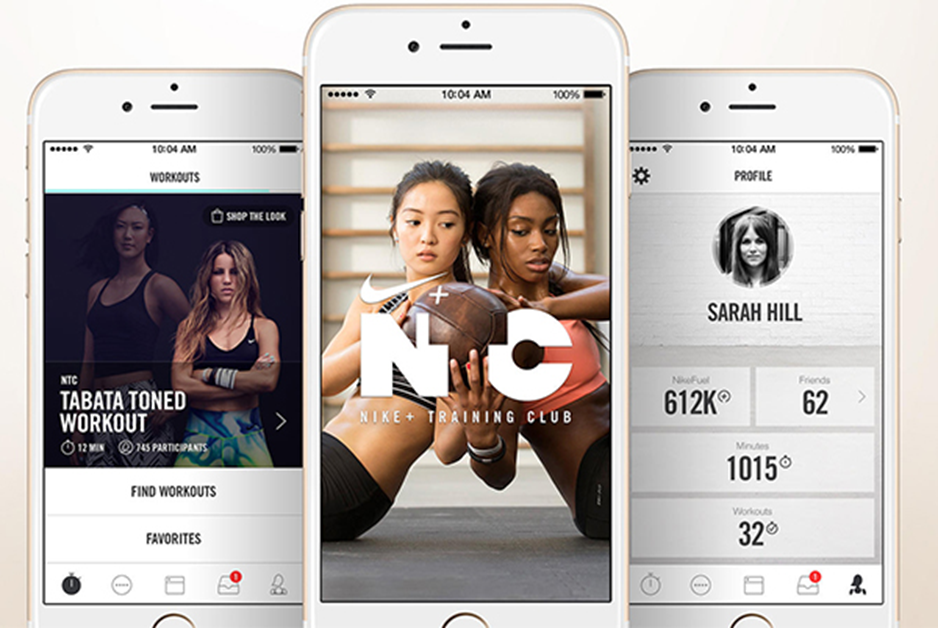 Want a 'personalised' personal trainer on your phone? Nike Training Club is one of the most useful fitness apps around! It's packed with more than 185 workouts, and they're all completely free to use. It has everything from strength and endurance sessions to mobility and yoga, and  every session is led by a world-class Nike master trainer armed with plenty of expert advice.
Create personalised training plans to fit in with your schedule and fitness requirements, and you'll be given special daily exercises ('Picks For You') based on your routine. The more you train with Nike Training Club, the more personal your recommendations become. Simple.
Take the time to work on your mind, too
Physical health is only half of the story - mental health is equally important. Having the motivation to actually exercise starts with your mind of course! So, it's just as vital to set time aside to work on meditation, alleviating stress, and working through any negative thoughts that may hinder your progress. Luckily, there are some brilliant apps out there for getting your mind into shape. Here are two we've found particularly useful:
Headspace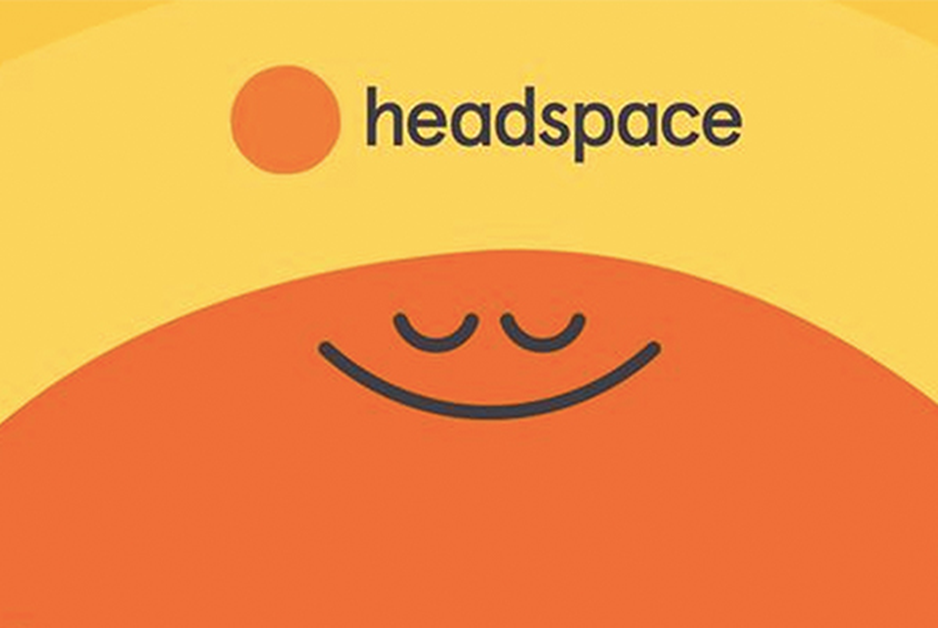 Headspace is one of the best mindfulness apps around. It's designed to give everyone the tools to process thoughts and emotions without becoming overwhelmed by them. You're asked to imagine your thoughts as passing cars on a busy road, while Headspace helps you build the resilience to sit and watch them go by. Just let the cars pass – don't focus on a single one!
Headspace familiarises you with the basics of meditation with a free 10-minute essentials course. Every session is either three, five or 10 minutes long, so you can pick a session that fits perfectly into your schedule. Every session is easy to follow, and there are even sessions designed to introduce kids to the skill of meditation early on.
Once you've done the free trial you'll need to pay for more sessions, but £9.99 a month for a clear, stress-free mind is well worth it!
Breethe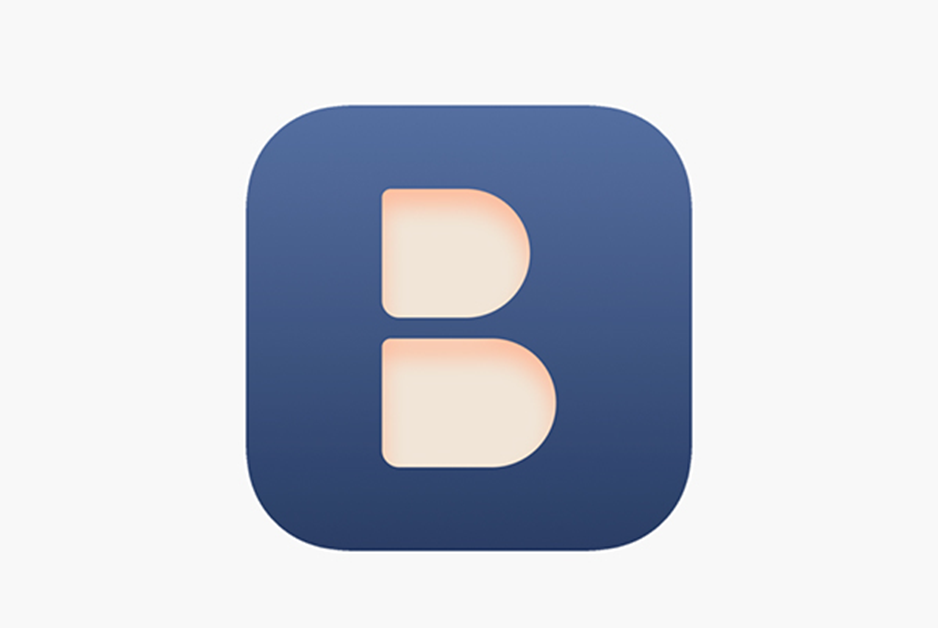 Breethe is an ace all-in-one app for the mind. It's a great help in combating stress, anxiety and sleepless nights with masterclasses on meditation, mindfulness and much more.
You'll find relaxation music and sleep sounds to help you catch some zzzz's peacefully, bedtime stories and visualisations to keep you feeling positive, as well as breathing exercises and inspirational talks, Whatever you want to get out of meditation, you'll develop inner peace and personal growth along your journey.
Breethe has quite a few free meditations to help you get started. And if you're really getting into it, you can go premium for just £12.99 a month. Relax, unwind and develop the mental tools you need to take on each day and achieve your goals.
There you have it, just a few of our favourite ways to help keep your mind and body healthy. What kind of workouts do you find most effective in your fitness routine? What goals do you plan to achieve for your mental and physical health in 2022? Let us know below!