So, you're here because you use Google Maps, and well, so do we! Google Maps is a great way to find your way around on foot, on a bike or in a car, no matter where you are. And based on Googles algorithm, you'll get a reasonably accurate ETA based on the time of day you're travelling. You've also got the option to select if you'd like to visit some amenities on the way! Google Maps is especially popular among Android users as the app comes pre-installed on the phone.
Anyway, enough about Google maps, we're here to talk about alternatives, and there are quite a few of them, but here's our top two:
While probably not the best app to use on foot, Waze is a community-driven map service that is fast to navigate and intuitive. It's a highly interactive system that lets users warn other drivers of changes in traffic, roadworks, speed cameras and potential hazards. Because of this, you'll get a more accurate depiction of how long your journey will take before and during it. You'll also be able to see where other 'Wazers' are on the map during your journey.

Once you've reached your destination, there's an option to rate the route, and your feedback will go on to help other users who may be planning a similar journey.

Waze was proven so popular that Google bought the company in 2013. Despite Google acquiring Waze, it's a credit to the app that it remains a separate entity from Google Maps

Free to download: iOS / Android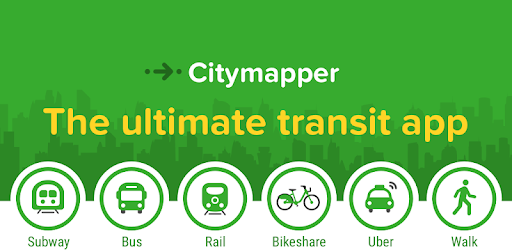 Finding your way around a different city or town can be overwhelming, especially when you're on holiday. Citymapper covers over 80 cities worldwide and makes it easy to navigate your way around with a variety of routes to get you from A to B. Citymapper offers users a multi-mode journey planner which includes buses, trains, trams, cabs and even scooters!

Plus, in many cities, it won't just tell you how to make your journey but also how much it will cost. Goodbye expensive taxi fares!

Free to download on iOS and Android
Have you used any of the above apps? Do you have another alternative navigation app?  Let us know below and keep the iD Community in the know.