Living in this new world brings with it a 'new normal' and how we interact with what used to be mundane irrelevant tasks has changed significantly with our new hygiene conscious focus. Reducing the amount of physical contact, we have with others and objects is more important than ever, luckily our smart phones already have a wealth of apps and services that enable us to live as contact free a life as possible.
As we need to leave the house for essentials or start acclimatising ourselves to being back out in public places here's a reminder of or an introduction to how your device can help you live a more contactless, smart and tech savvy way.
All iPhones and Android phones (from 2014 onwards) have a contactless payment service already built in, Apple Pay and Google Pay, which lets you pay for goods using your debit or credit card but through your phone! As long as the payment is no more than £45, the limit was increased from £30 on the 1st April 2020, all you need to do is hover your device over the card reader and wait for the 'ping'. There's no need to touch the number pad or place your device on the card reader to pay.

Visiting the supermarket can already be a stressful environment at the best of times, without all the added worries the current climate brings. Thankfully, most supermarkets have tried to make this a little easier for us with a range of apps to give you total control of your shopping experience. 'Smart Shopping' with a scanning gun has become more commonplace over the last few years, but did you know you can 'Smart Shop' with your mobile phone now. All with a simple app and your phones camera. Complete your shop by scanning all of your goods as you make your way round, bag them up through the aisle, finishing off by visiting a self-serve checkout, scanning the QR barcode and paying using the aforementioned Apple & Google Pay. Shopping just got easier and safer!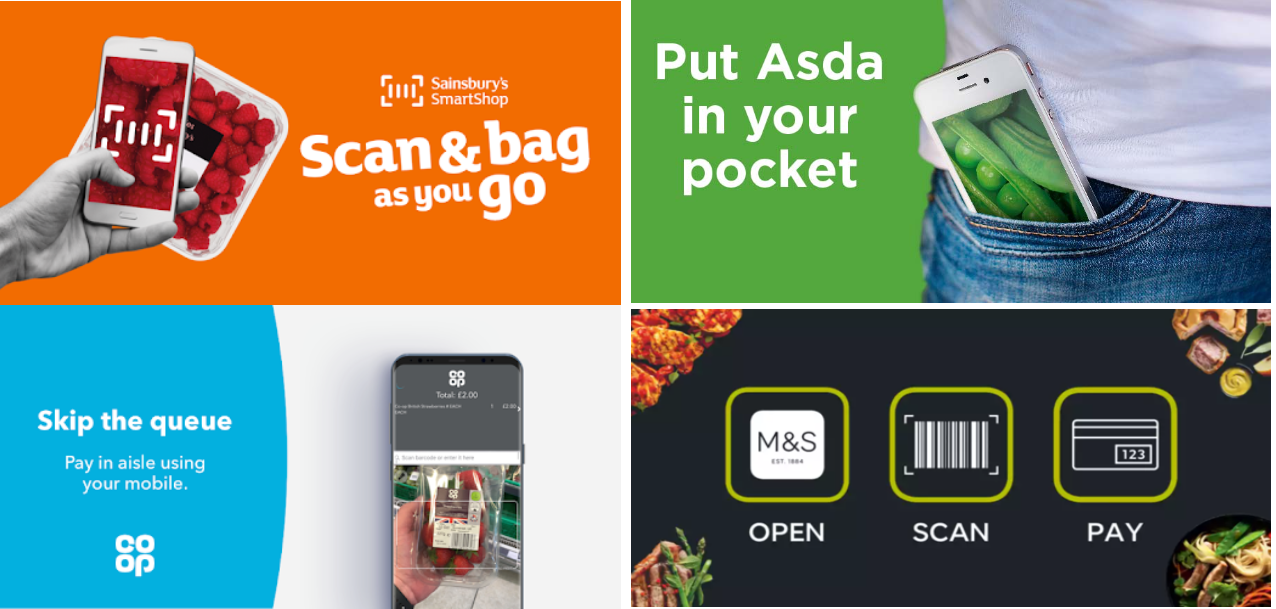 Dining out should and always will be a great activity to do with friends and family. I'm sure everyone is already thinking about the first one they will visit, or maybe you already have been taking advantage of your favourite's takeaway services.
While all restaurants are closed, a lot are still offering a takeaway service which can be ordered and paid for using things like Uber Eats, Deliveroo and Just Eat. These super convenient apps mean there's no need to leave the house or worry about passing money between you and the delivery driver.
Looking forward to when restaurants are back open, we can still enjoy a date night dinner out or catch up with friends. With the added piece of mind that we can view the entire menu, order and even pay the bill all directly from the app on your phone! Bon appetite!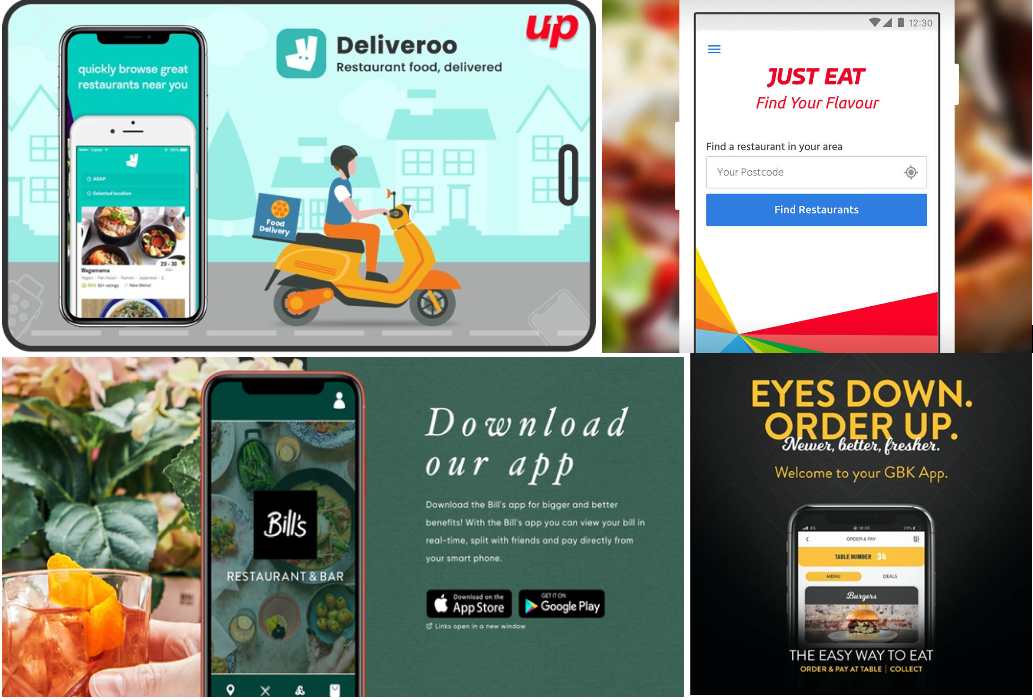 These are just a few of the ways our smart phones can make the 'new normal' feel a little easier and more importantly, safer and more relaxed about the control we have. Let us know in the comments below if there's any other apps you use to be contact free.