Looking to upgrade to a shiny new iPhone? iD Mobile have got you covered. We've got the latest and greatest iPhones around with everything that makes the Apple experience so good – all new iOS 14 software, incredible cameras and effortless style. And you're bound to find a top deal that works for you, right here. Let's take a closer look at the line-up:
iPhone 12 and iPhone 12 Mini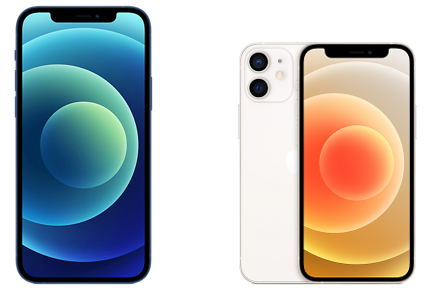 There's loads to love about the iPhone 12 and iPhone 12 Mini. Both handsets feature a gorgeous Super Retina XDR OLED display with all the colour precision and sharpness to make your movies and games pop. It's one of the best smartphone screens around. At 6.1 and 5.4 inches respectively, you can go for big screen entertainment or compact, ergonomic comfort on the go.
Backed by the A14 Bionic processor with its 5G compatibility, the iPhone 12 and iPhone 12 Mini multitask like a dream. They can handle big downloads as you flick from app to app at exactly the same time. Feel free to crank up the settings on your games, or move straight onto the next episode of your show without any waiting around.
That snappy responsiveness is great news for both the front and rear cameras, too. You can get that perfect action shot the moment it happens with minimal shutter lag, or go Ultra HD at a beautifully smooth 60 fps when you record.
Find your perfect iPhone 12 deal with iD Mobile
Take a look at iD Mobile's iPhone 12 Mini deals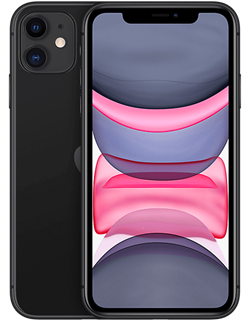 This 2019 flagship is a seriously great phone. It's 6.1-inches, so slightly smaller than the XS Max but still ideal for big screen action sequences and gaming on the go. The screen runs edge-to-edge with virtually no bezels, so it really does make use of every millimetre of space.
You can forget taking your charger everywhere with you, too. The iPhone 11 can continuously play videos for up to 17 hours on a full charge, making it the ultimate long-haul flight companion.
On the back, the cameras double up with a Wide and Ultra-Wide lens. It's a versatile setup and able to shoot stunning images both close up and at a distance, with 2x optical and 5x digital zoom. Combined with Apple's smart AI, you don't have to be a professional photography to nail that postcard-worthy photo.
Check out iD Mobile's iPhone 11 plans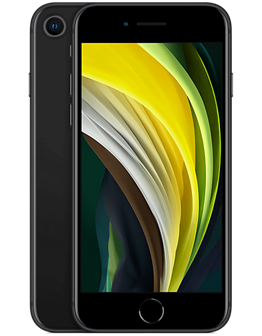 The SE delivers the best of the iPhone experience to suit any budget. A powerful chip that far outperforms flagship iPhones from only a few years ago, and a more-than-capable 12MP camera that'll shoot instantly shareable 4K footage. That's impressive.
With a 4.7-inch screen, it's the smallest iPhone available right now. But with a Retina HD display, the iPhone SE still delivers bundles of clarity and colour, and the handset feels super comfy and natural to use single-handed.
Elsewhere, the SE can run the latest AR apps and offers 13 hours of video playback time. And with up to 256 GB storage, you can download as much as you like without ever running out of space.