If you're looking to upgrade to a new phone, you're in the right place. Amazing new handsets are being launched all the time - so to help you choose the right one, here's our roundup of the very best.
Samsung Galaxy S10
Who's it for?
Fancy a flagship phone with an outstanding camera and amazing edge-to-edge display? Then go for a Galaxy S10.
Quite simply, the S10 is everything a phone should be. The profile is super-slim, and the front is pretty much all-screen, with its edge-to-edge 6.1-inch Infinity-O display spilling over the curved sides. The on-screen detail is incredible, with rich colours and fantastically deep blacks.
The S10's True Vision triple camera captures every moment just as your eyes see it, even in low light. And in the daytime, shots are sharp and clear, even when you zoom in to the max.
Hidden under the display there's a neat piece of tech - an ultrasonic fingerprint scanner. So no more smudging your rear camera as you search for a rear fingerprint scanner. Then there's Powershare - a new feature that can bring a friend's phone back to life, or give power to your own accessories like Galaxy Buds. All you need to do is place the two devices back to back.
As for storage, you've got the option of going for 128GB or 512GB. If you want more, you can add up to 1TB with a microSD card. That's enough to store a sizeable movie library on your phone. Or pretty much every app you can think of.
There are three phones in the S10 family, with options for everyone. If you decide to go large with the super-sized Galaxy S10+, you get a bigger 6.4-inch display. Or if you go for the entry level S10e, you get a 5.8-inch display and dual (rather than triple) rear camera.
You can
order the Galaxy S10 here
You can go large and
order the Galaxy S10+ here
Or you can
get the smaller Galaxy S10e here
iPhone Xs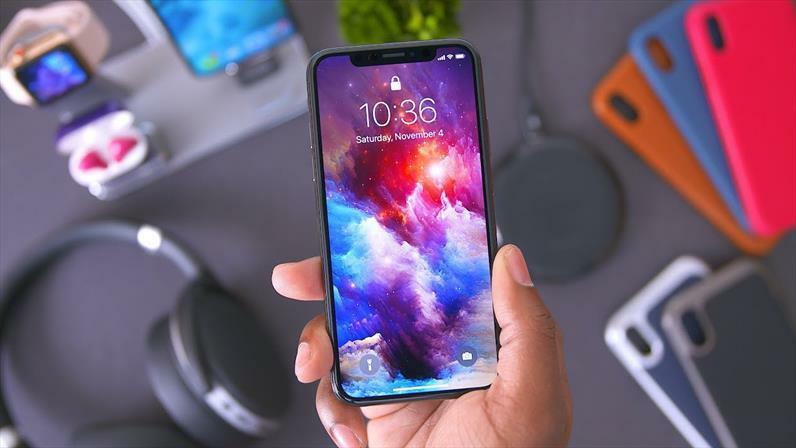 Who's it for?
If you want to enjoy the best possible smartphone experience with the very latest tech from Apple, iPhone Xs is for you.
This iPhone is truly awe-inspiring. The Super Retina HD display measures 5.8-inches, and looks incredible with high contrast and brightness levels, and unbeatably accurate colours.
The 12MP dual lens camera is packed with features to give you great-quality photos. There's a depth control slider, which lets you adjust the background focus behind a picture. It's great for giving your photos that creative bokeh effect. And your selfies will be better than ever thanks to the 7MP front-facing TrueDepth camera. TrueDepth helps the camera set exactly the right lighting levels, so your selfies will always be perfectly lit and fantastic looking.
Advanced Face ID is also on board, and it recognises your face and unlocks the phone faster than ever. It's also the most secure facial authentication in any smartphone ever – so you can go ahead and make purchase on Apple Pay without any worries.
Keeping the phone powered up is an A12 Bionic chip, which is 50% faster than previous iPhones. Quite simply, it's the smartest and most powerful chip ever in a smartphone.
You can
order iPhone Xs here
Oppo Find X
Who's it for?
If you want a phone with a unique one-off design and an innovative camera brimming with features, you've just met your match.
The Find X is OPPO's all new flagship, and it's a real thing of beauty. It's curved and thin, with a shimmery two-tone blue and black gradient design on the back. The device shines differently, depending on the angle that light catches it. This is an eye-catching phone, to say the least.
The Find X's screen is the closest any manufacturer has ever come to designing an all-screen smartphone. There's no notch on the phone's high-quality metal and glass body, allowing more room for a gorgeous 6.4-inch Full HD+ AMOLED display.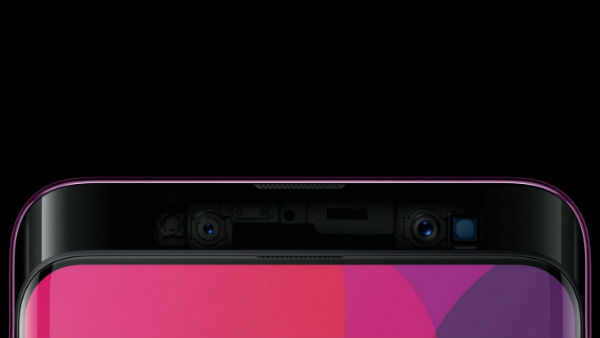 The Find X has a fantastic sliding '3D Stealth Camera' that extends and retracts at the click of a button to reveal the front and back camera. Both the 16MP + 20MP dual lens rear camera and 25MP front-facing camera come with AI-enhanced shooting options that do all of the hard work for you. So, whether you're taking pictures in a low-light setting or of an action-packed scenario, the Find X's AI Scene Recognition technology will figure out the best way to capture the perfect shot.
And finally, if you like your phones powerful with an ultra-fast response rate, the Find X's Snapdragon 845 processor is sure to meet your expectations. Gaming is speedy and smooth, and switching between applications is an absolute breeze. There's also a huge amount of storage space, up to 256GB.
You can
order the OPPO Find X here
Huawei P30 Pro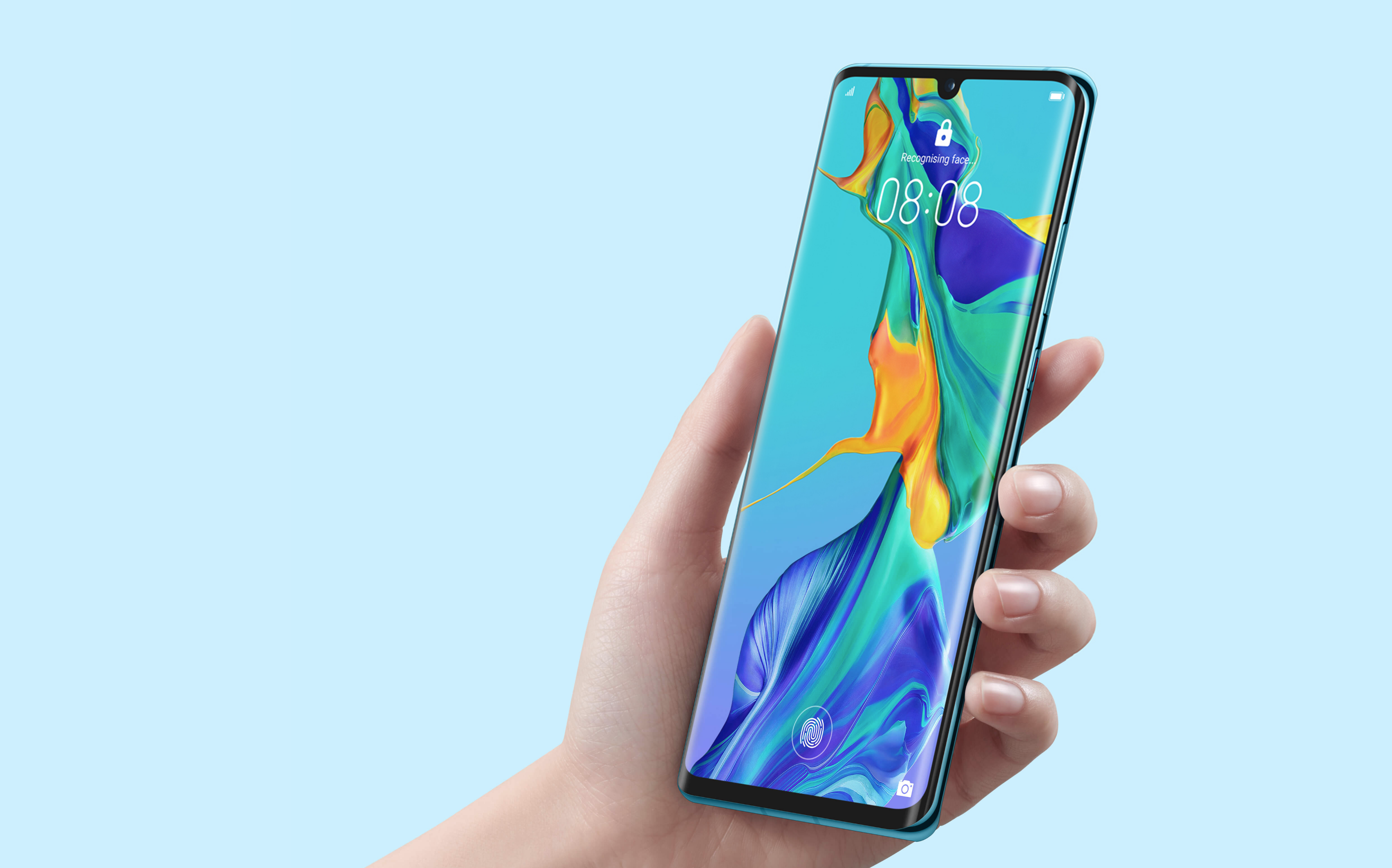 Who's it for?
With its quad camera and reverse wireless charging, the P30 Pro is a phone for those that want to enjoy the world's newest phone tech.
The P30 Pro is a stunning flagship phone packed with ground-breaking tech, including a quad camera and reverse wireless charging.
The quad camera really is something special, with four lenses all working together to help you take amazing photographs. The 40MP lens is what's known as 'ultra-resolute', meaning you can capture shots that are of huge scale – it's great for photos that have lots going on in them, like busy street life. Meanwhile, the 8MP telephoto lens lets you zoom right in to far-off objects, and the 20MP ultra wide-angle lens makes landscape shots look absolutely spectacular. Finally, the ToF (time-of-flight) lens measures depth and can give you professional-looking blurred backgrounds.
With the computing power of AI, the camera recognises exactly what you're taking a picture of, and then adjusts its setting to give you the best possible shot. And if you go right close up to something, the triple lenses work together to capture detailed extreme close-ups from as little as 2.5cm away.
Another great feature on the P30 Pro is its reverse wireless charging. It works on any wireless charging enabled device (even iPhones), and you simply put the two phones back to back to start the charging process.
And let's not forget the huge 6.4-inch Full HD+ OLED display. Full HD+ makes everything you see as detailed as can be, and OLED is the screen tech that gives you those deep blacks, rich contrasts and vivid colours.
The phone also has heaps of power behind it, and a huge battery that'll keep you going for two days before it needs to be recharged.
You can
order the P30 Pro here
Google Pixel 3/3 XL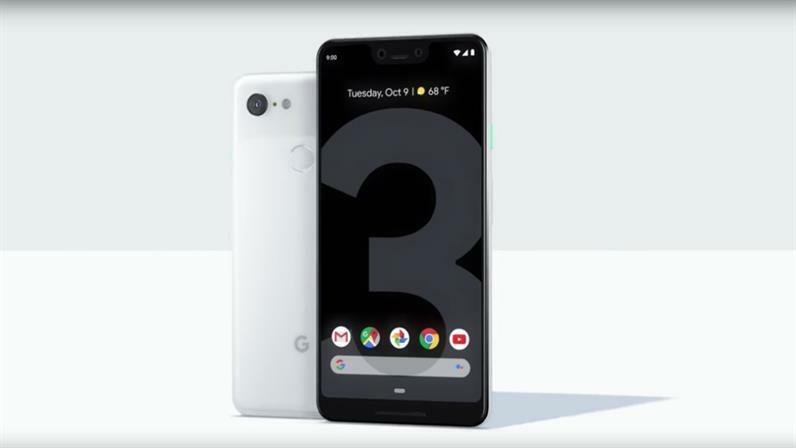 Who's it for?
If you're looking for a luxury phone that's one of the smartest and most useful devices around, go for the Pixel 3 or 3 XL.
The Pixel 3 and 3 XL share the same design, with a glass front and back that looks and feels luxurious. The bottom half of the all-glass back has a matte finish, which gives it a nice grip.
The Pixel 3 and Pixel 3 XL have amazing screens. Both are QUAD HD+ OLED displays, full of super-sharp detail, rich colours and gloriously deep blacks. The big difference between the two models is the size. You can take your pick from the Pixel 3's 5.5-inch display or the jaw-dropping 6.3-inch Pixel XL. Sound is fantastic too, with the Pixel 3's dual front-firing speakers blasting sound outwards and upwards. They're much louder than on previous Pixel phones, so if you're upgrading from a Pixel or Pixel 2, you'll really hear the difference.
On the back of both phones you'll find a single lens 12MP main camera. On the front there are two cameras (both 8MP) with one acting as a wide-angle camera. These cameras are absolutely jam-packed with AI features to help you get that perfect shot. One of the best is Top Shot, which uses Google AI to give you the best possible picture. When you press the camera shutter, Top Shot actually takes a whole series of photos, and then recommends the best one. The front cameras come with a Group Selfie Cam feature, which uses the dual lenses to help you take wonderfully wide-angled selfies. You'll get more background and more of the gang into every shot.
The phones are powered by a Qualcomm Snapdragon 845 processor, paired with 4GB RAM. All this power means that apps launch quickly and everything you do is smooth, responsive and speedy. There's also a Titan security chip under the hood, which Google says will protect any sensitive data and make the Pixel 3 more secure.
You can
order the Pixel 3 here
You can
order the Pixel 3 XL here
Samsung Galaxy Note9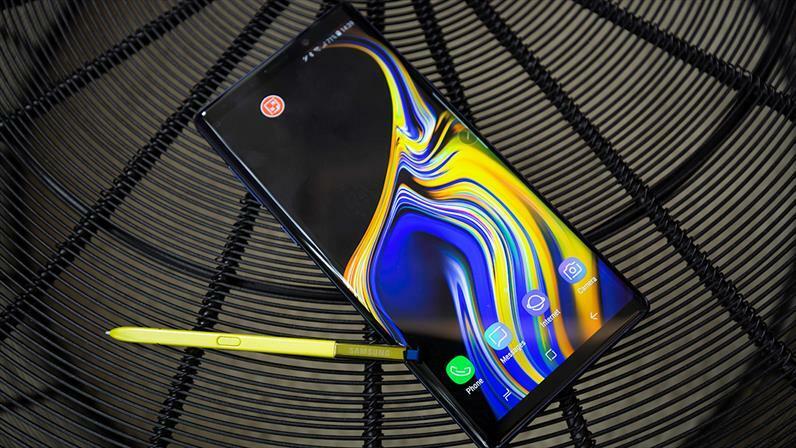 Who's it for?
The Note9 is perfect if you need a powerful phone that helps you get more done.
The Note9 is crammed with amazing features, and there's really only one place to start – that iconic S Pen. It's been redesigned to make writing and drawing more accurate, and is now equipped with Bluetooth technology, which brings loads of new possibilities. For example, you can use it as a remote clicker to give your presentations a professional touch, and it also works as a camera shutter button up to 10 metres away. Then there's all the usual cool S Pen stuff like jotting down notes without needing to unlock your phone, getting creative with doodles and drawings, and easily highlighting text to cut and paste.
The Note9 also has an incredible Quad HD+ 6.4-inch Infinity Display. It stretches from edge-to-edge so you can really immerse yourself in what you're doing. It sounds fantastic too, with stereo speakers tuned by AKG, a brand with over 70 years' worth of audio experience. The speakers also use Dolby Atmos immersive audio – technology that gives you a high quality surround sound experience even without headphones.
The dual lens 12MP+12MP camera is one of the very best around, and is capable of adjusting to light like a human eye. This gives you crystal clear shots even in dark conditions. And you won't find many smartphone batteries bigger than the Note9's 4,000mAh cell. It'll get you through a full day with power to spare, and supports fast charging.
You can
order the Note 9 here
Will you be upgrading to one of these stunning smartphones? Or have you got your eye on another? Post a reply below and share your thoughts with the Community!