With spring now in full swing, one of our favourite pastimes as a nation is to get our DIY and home renovation fix on. Unfortunately, things have been a little difficult to source recently with the current climate preventing a trip to the local DIY or furniture store and online sites restricting the purchase of paints and sofas.
However, being in the modern age, we can still scratch that redecorating itch! The advancements in smart phone tech coupled with features like augmented reality (AR) mean you can use your phone camera and a simple app to style your home in ways you only daydreamt in your head without lifting a finger or spending a single pound!
Let us talk you through some of the best home renovation services all available through your phone's app store.
Dulux Visualizer
FREE - iOS App Store & Google Play Store on Android
We've all been guilty of staring at the same 4 walls in our living rooms, kitchens, hallways and bathrooms, wondering how they'd look a different shade of that colour you've always wished they were. Well wonder no more, this incredibly simple and easy to use app lets you simply point the camera at a wall in your house and choose from hundreds of shades of the rainbow – who knew there were so many variants of grey!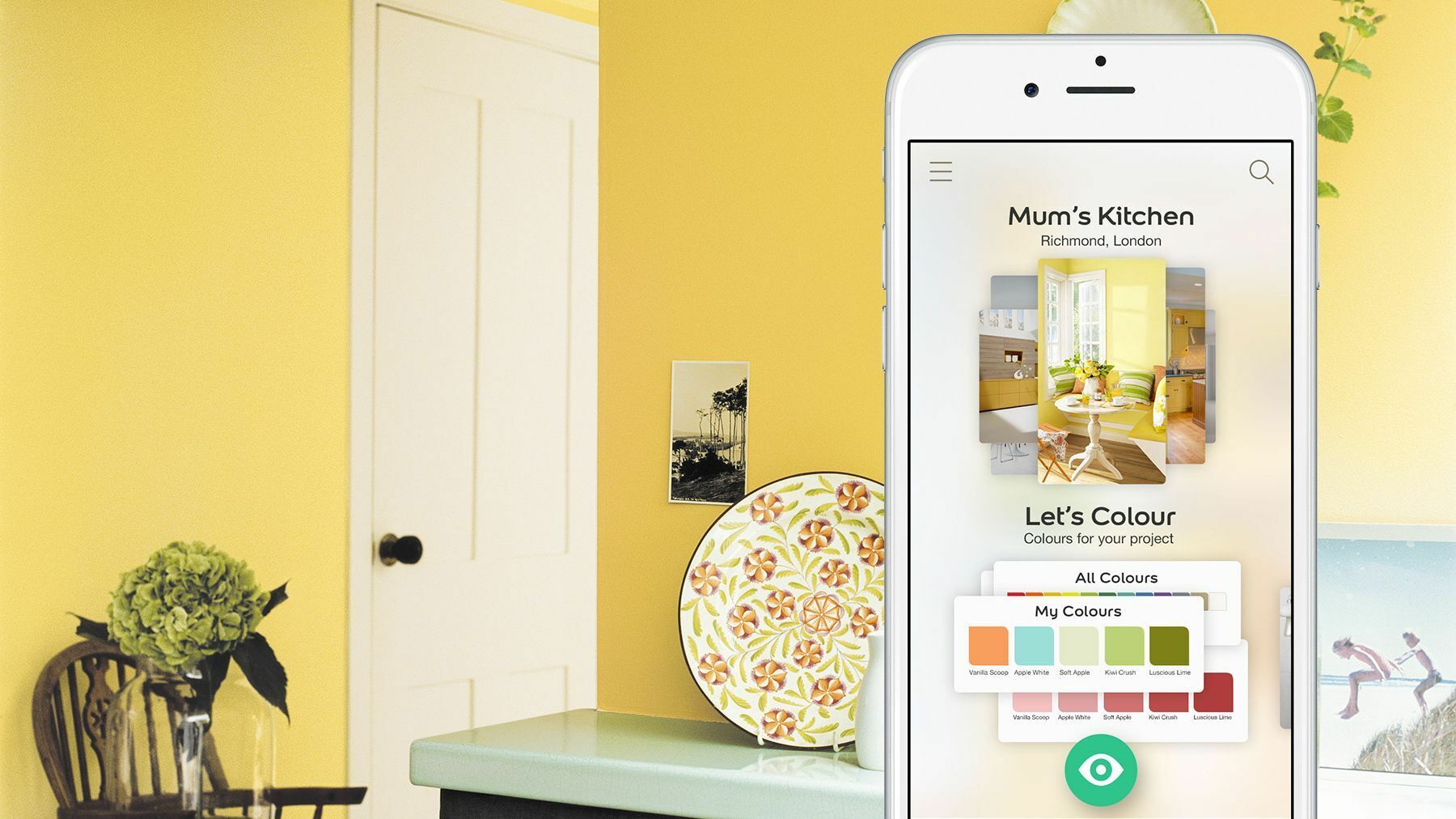 IKEA Place
FREE - iOS App Store & Google Play Store on Android
Have you got a plethora of cushions lining your sofa hiding years' worth of food and pet stains? Is your dining room table looking a little tired? Or maybe you are looking to convert that spare room into a new home office. The IKEA Place app lets you browse their massive selection of furniture, choose the area of the room you'd like to place it (you can even place it over existing furniture) and then look at it, in your actual house, in real time using your phones camera!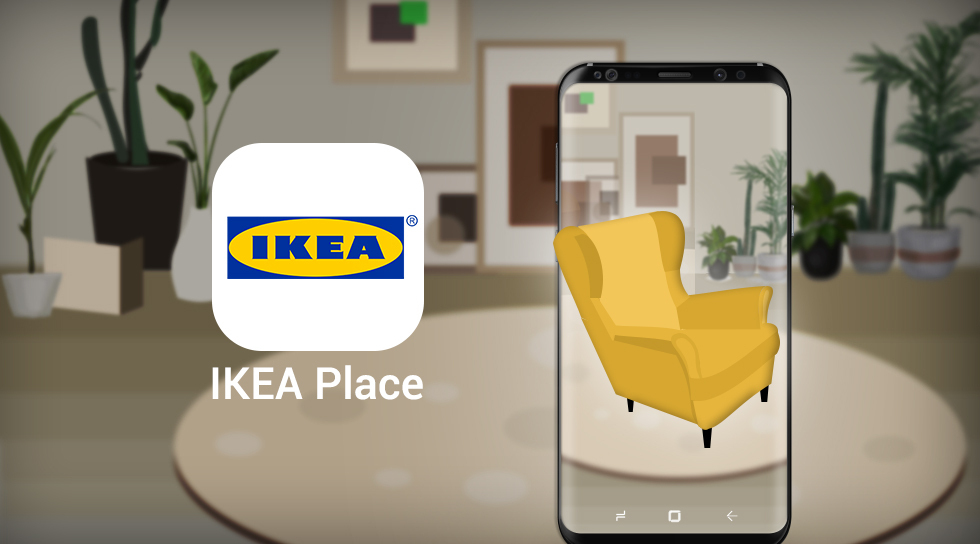 HomeByMe AR Experience
FREE - iOS App Store & Google Play Store on Android
Similar to the IKEA Place app, the HomeByMe app lets you choose from thousands of new furnishings, toys and even games consoles, from a wide selection of retailers and virtually place them in your house. And you can save all your desired products for later when you need a little help convincing yourself or a loved one that a wall mounted tv unit is absolutely essential to your living room.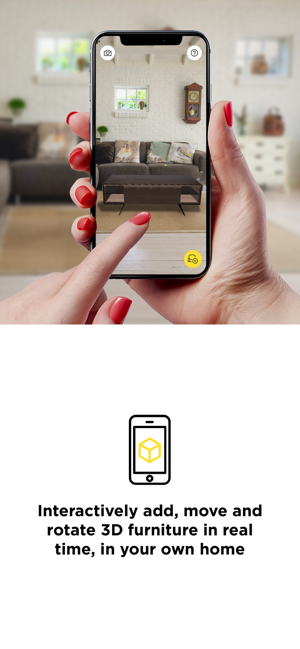 Currys Point & Place
FREE - iOS App Store & Google Play Store on Android
It's not just the living room you can virtually furnish, the Currys Point & Place app lets you refurnish your kitchen (as well as your home office or living room) with new appliances and tech goodness! As with the other apps above, its super simple to get started just choose the department you'd like to shop and then move your camera to the place you'd like it to live! Each product even comes with a link to the site to pop it into your basket for now or later.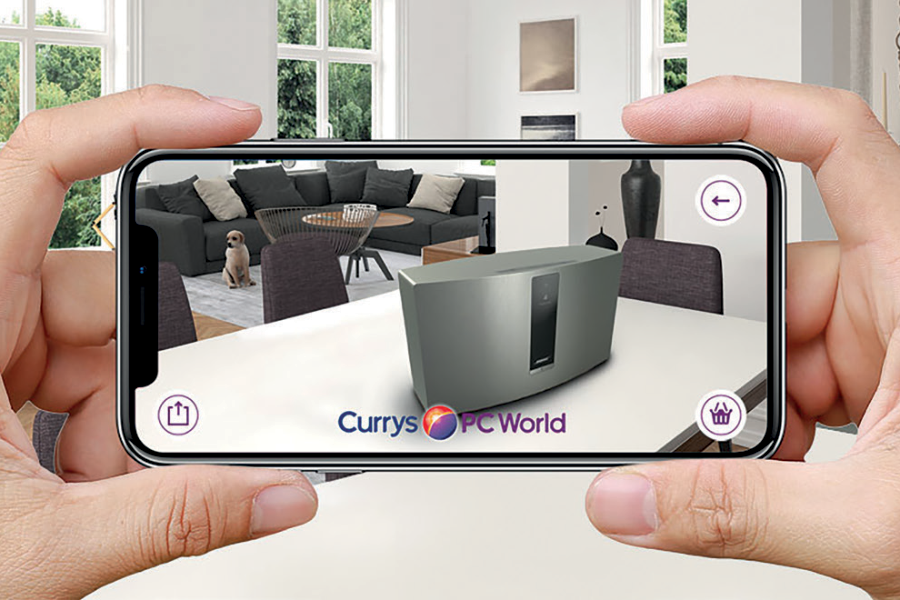 These are some of the best apps for home improvements we could find, let us know in the comments below of any others you use to virtually redecorate your house